Bollywood & TV
Amitabh Bachchan Has A Kickass Reply To Troller Who Calls Him 'Budhau' For Wishing GM Late
Amitabh Bachchan, the legendary Bollywood actor, is pretty active on social media and he makes it a point to greet his fans and followers on a daily basis. Big B also interacts with his fans regularly, in fact he tries his best to reply each one of his followers but as he receives a huge number of messages, it is not possible for him to answer every one of them.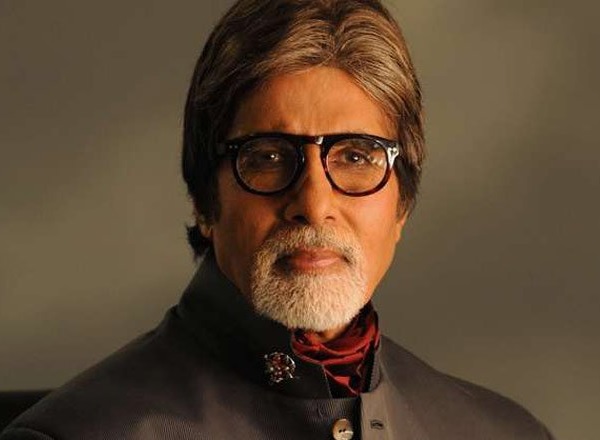 The Shahenshah of Bollywood also gets trolled sometimes especially when he promotes the movies of his son Abhishek Bachchan but recently, he got trolled for wishing good morning a little late to his followers.
Usually Senior Bachchan wishes good morning to his followers on Facebook early in the morning but yesterday he wished at around 11:30 am.
While his die-hard loyal fans wished him in return, there were some who trolled him for being late. One user asked him whether he didn't feel he wished good morning a little early and in response, the "Pink" actor revealed that he was working whole night because of which he woke up late but as he got up, he wished everyone. In fact, he further told that online user that if he is hurt, he is sorry.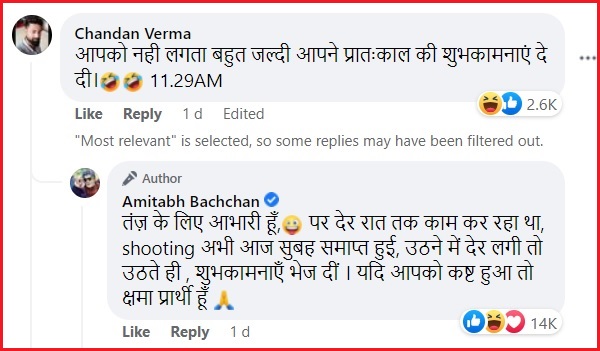 Another user wrote that it seems summer holidays started for him as well because of which he is getting up late and Big B replied by saying that he was working late.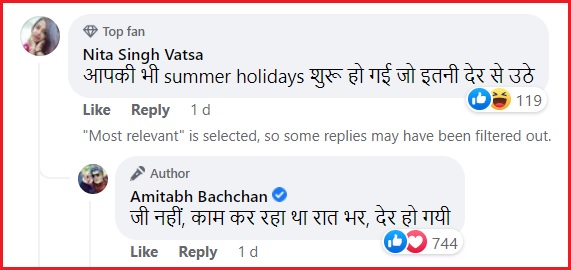 Amidst this all, there was one user who mocked Amitabh Bachchan by calling him budhau (old man). To this, Big B gives a perfect reply as he writes he will pray for the user that he lives long and no one insults him in his old age by calling budhau.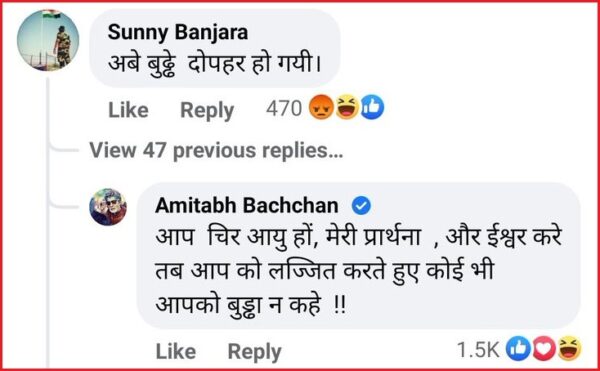 There were few who were saying that Amitabh Bachchan must have lost his mind because of which he was wishing so late but AB senior dealt with all the trollers in a cool and calm manner.
Don't you think it was unnecessary and stupid on the part of netizens who trolled Amitabh Bachchan just for wishing late one day? Heights! Get a life trollers!
Share Your Views In Comments Below