Entertainment
Amitabh Bachchan Unnecessarily Trolled For Serving Food At Isha Ambani's Wedding, Trollers Need To Get a Life
Isha Ambani's wedding may have been the most lavish event of the year, but it was not shielded from controversies. From Beyonce to the celebs dancing and serving food at the wedding, the Internet has been divided on where the Ambanis should have drawn the line.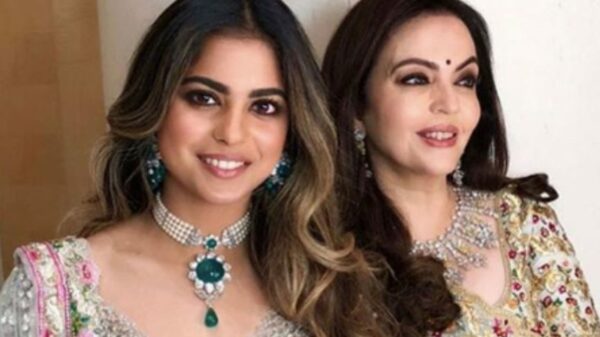 On one hand, we have people claiming that they're rich, and have the right to decide how to spend their money. On the other hand, some haters have been commenting on how the Ambanis lack taste and class.
Recently, a few videos emerged of Amitabh Bachchan and Aamir Khan serving food to the guests at the wedding. Now according to reports, at Gujarati weddings, it is pretty normal for family members and family friends to serve food to the guests.
In fact, Amitabh and Aamir was representing the ladki wale, and were doing just what other family members would have done at the ghar ki beti ki shaadi.
It is considered to be a token of humility and also respect. Take a look:
Even inside videos of Amitabh Bachchan serving have come out.
Mr Amitabh Bachchan serving food at Ambani wedding. Seriously 🙄😶 pic.twitter.com/kCooleQfyo

— Gargi Rawat (@GargiRawat) December 14, 2018
But Mr. Bachchan got badly trolled in return. People probably took it the wrong way. People failed to understand the sentiment behind this sweet gesture.
Check out some of the comments:
Is he being courteous if not then it is ridiculous

— Abhishek Dutt (@duttabhishek) December 14, 2018
Or this:
Was Ambani's serving at Abhishek's wedding?

— United States of Las Dewas (@MP41_LasDewas) December 15, 2018
Even this:
If one pays enough our Bollywood 'stars' can become hosts, guests, baraatis everything.

— Apoorv Bhat (@AnarchistIndian) December 14, 2018
But some people came out in defense:
It is a tradition in Gujarat where the bride's parents and other respected elders serve sweets as आग्रह to the guests, thus honouring them personally. Family members serving you food is an honour, not insulting. Amitabh Bachchan doing it is also part of it, not servitude.

— ND 🇮🇳 (@NishitDave14) December 15, 2018
People defended Mr. Bachchan:
Serving guests is a tradition in Indian weddings. Unless, you had only attended weddings in five star hotels.

— Suresh Kochattil (@kochattil) December 15, 2018
Get a life, trolls. Share your opinions with us.
Share Your Views In Comments Below