Videos
Anand Mahindra Shares Technique For Successful Marriage, Calls It More Powerful Than 5G
We have been witnessing many divorces in the present times and one of the main reasons behind it is the lack of communication. Nowadays, most of the couples live a hectic life and rather than choosing to talk and solve their issues, they prefer to make a distance which further increases misunderstandings and turn things ugly. While clear communication can be a great tool in solving the problems, the non-verbal communication can also help in developing coordination between the two individuals.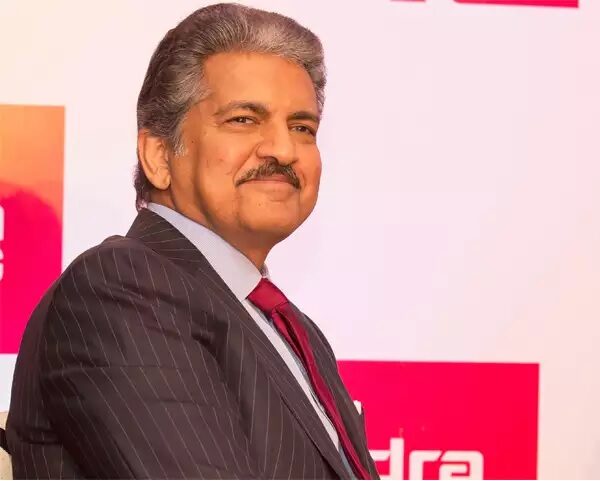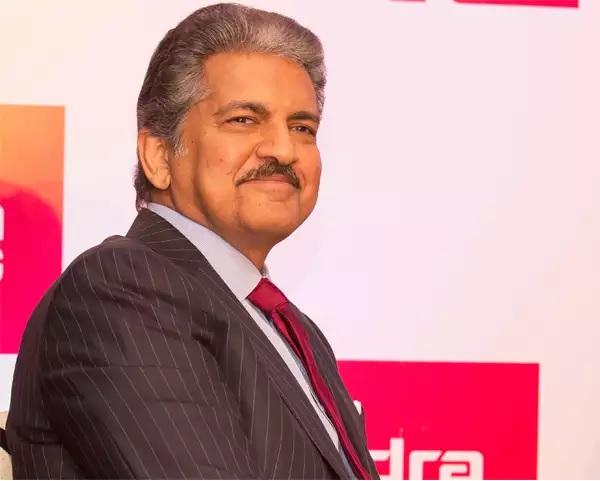 The chairman of Mahindra Group, Anand Mahindra is pretty active on the social media platforms and he shares not only his own personal and professional updates but also inspirational stories, innovative products developed by others, interesting news, funny videos, etc.
Recently, Anand Mahindra took to the micro-blogging site Twitter and posted a video which highlighted the importance of non-verbal communication. In the video, a woman is seen standing in her kitchen and chopping a vegetable while her partner/husband is seen engrossed in his mobile phone. As the woman saw the man, she started chopping vegetable in a manner so as to scare him or make him realize that she is angry after which the man starts washing dishes. Just then, the woman also gets normal and starts chopping the vegetable slowly.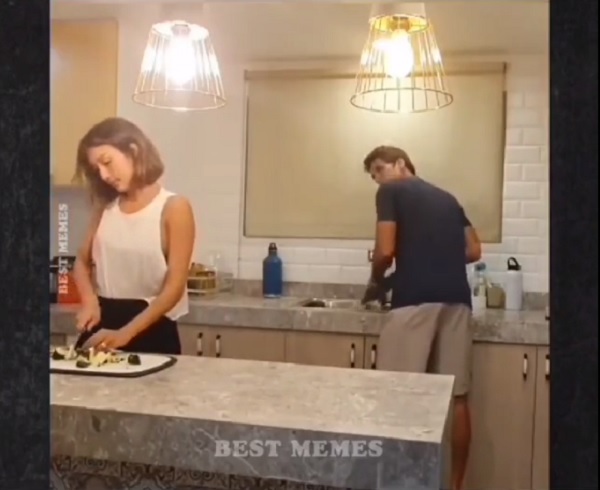 The tagline used for the video is, "For a successful marriage, you don't need to talk to understand each other."
Anand Mahindra shared the video with the caption, "Non-Verbal communication. Much, much more powerful than 5G…."
Non-Verbal communication. Much, much more powerful than 5G…. pic.twitter.com/B5ucohHgif

— anand mahindra (@anandmahindra) February 18, 2022
Click here to watch this video directly on Twitter
The tweet soon went viral as till now it has been viewed by more than 424K online users, has received over 25K likes and has been shared more than 2700 times. Many users have expressed themselves by making comments as well and here are some of the selected ones:
#1
If I will be not at home at the time of lunch or dinner…it never happened from last 20 years..my husband prefer to go to restaurant with friends…or will have lunch or dinner at his sisters or relatives or ..will prefer to attend marriage 🤣

— Bhavna naik (@Bhavnan37873780) February 18, 2022
#2
Same here SIR , as i back home from work (ICU), 1st ask from my son ….. How your mammy mood …….. then decide Next Course of action … direct to kitchen( to make coffee ) or kids study room or on sofa with TV remote in hand and asking for coffee……

— Shivaa Surender Singh (@ShivaaSurender) February 18, 2022
#3
Sir your all tweets are amazing 😍 like Elon Musk specially for couples 😊

— Mukesh Jakhar (@muku501085) February 19, 2022
#4
Beautiful,we should not hesitate to help our wife. As per me when you help your wife in kitchen work that is more effective to cool down her, she also feel good. So if a small kitchen support (like making tea coffee, or any new dish) can make a good bonding, then we should do.

— Ramakant Tripathi (@ramakantsonu108) February 19, 2022
#5
I never touch my phone when I see my wife carrying a knife. Things can go wrong real fast. Not worth risking your life or limb.

— Pandeymonium (@TriggeredYeti) February 18, 2022
#6
That's Right, reduction in noise pollution will save the planet also, Aliens will make direct connect us then, I think Aliens have already experienced it, hence they are silently watching couples on earth 😁

— RoyV (@RoyV2303) February 18, 2022
#7
Sir, didn't think that people even at your level face the same middle-class conundrum! 😅

Atleast in some way, there is equality in the world! 😛

— Parin (@parin_an) February 18, 2022
#8
Universal law of attraction hai yeh and looks like sir also experienced it😁 pic.twitter.com/IyILXYYbNL

— Raj | ராஜ் 🇮🇳 (@RK2point0) February 18, 2022
#9
इंसान का तजुर्बा ही काफी है बड़ी से बड़ी बात को सरलता से समझाने में,और आपने अपने तजुर्बे से हम युवाओं को यह संदेश दिया की "कितने भी बड़ा बॉस क्यों न बन जाओ घर की बॉस तो बीवियां हैं",साथ ही दूसरा संदेश ये भी था की "सावधान रहें सतर्क रहें भविष्य के पतियों"😂😂#तजुर्बा_बोलता_है pic.twitter.com/VIVUP89LQA

— 𝑹𝑲➐➐➑➊ (@common_voter_07) February 18, 2022
However, there was one user who tried to put Anand Mahindra in a tight spot by asking whether he has been in such a situation ever. The user asked, "Sir, have you experienced something like this?!"
Anand Mahindra gave a witty reply as he stated, "This is what is called a rhetorical question… (who hasn't?)"
This is what is called a rhetorical question… (who hasn't?) https://t.co/tLekBOyaxj

— anand mahindra (@anandmahindra) February 18, 2022
Have you ever faced such kind of situation? Share with us.
Share Your Views In Comments Below