Ananya Panday, the young Bollywood actress, seems to be a favourite of trollers as she is still getting trolled because of the statement that she gave last year. Well, the Indian online users love to troll the celebrities and they haven't forgotten what Ananya said about "struggle" in a talk show which she attended a couple of weeks back with some other young actors.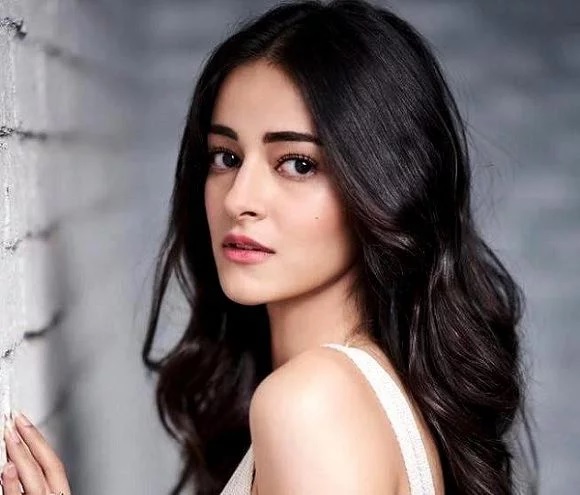 In that talk show, Ananya equated an outsider's struggle to his dad not getting invited at Koffee with Karan or his not being casted in any movie of Dharma Productions. In response, the "Gully Boy" fame actor Siddhant Chaturvedi said that everybody has his own struggle, their struggle starts where our dreams get fulfilled. This was quite a savage reply and he was praised a lot by Twitterati while Ananya was slammed heavily.
Recently, the "Student Of The Year 2" actress took to Twitter and posted two photos in which she is seen in an agricultural field.
First of all, take a look at the pics:
#1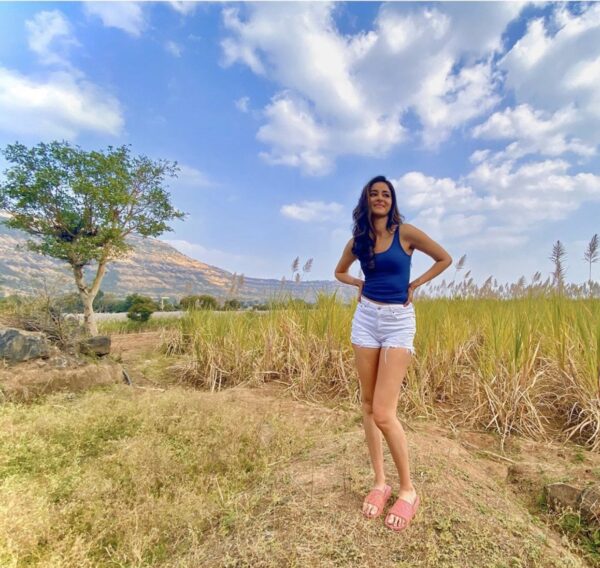 #2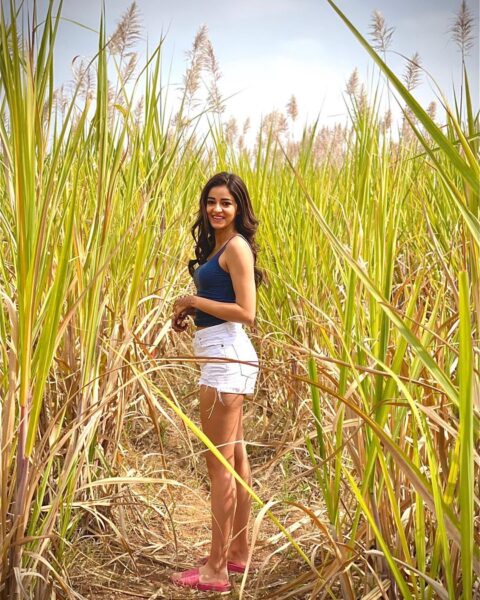 The caption of her post read, "पलट 👋🏻 #DDLJmoment".
Here's her tweet:
पलट 👋🏻 #DDLJmoment pic.twitter.com/CoYL2SW5MZ

— Ananya Panday (@ananyapandayy) January 13, 2020
Soon after she shared those images, reactions started pouring in. Netizens didn't want to miss this opportunity and they started making fun of her with reference to her struggle remark.
Here are some of the selected tweets:
#1
Now You live under poverty line also bcoz You haven't enough money to book a oyo room!@struggling girl @Poorest girl

— Tushar Yaduvanshi (@TusharYadhuvan1) January 14, 2020
#2
See her struggle man she goes to do toilet in fields Bollywood doesn't care of such real strugglers 😔😔😔

— Shams Sayed (@shamssayed123) January 13, 2020
#3
https://twitter.com/RoninADfannn/status/1216708155981189120
#4
— Vishcomical (@vishcomical) January 13, 2020
#5
फोटो खिंचवाने के लिए मैंने बहुत स्ट्रगल किया है 😂 pic.twitter.com/JTVLi3qhlc

— 💃 💛 (@Ruchi_000) January 13, 2020
#6
LOTA KIDHER HAI???? pic.twitter.com/fFB39bG9H9

— Shivam (@Somendra_ps) January 13, 2020
#7
If Struggle in farm has face..hats off maam !!

— S A H I L (@iamsahil_19) January 13, 2020
#8
Ghar chod kar kheto me…. struggle level high sir 😂😂

— SÓMÊÑ☆ (@Heysss18) January 14, 2020
#9
Hatts off … Pic 1 :- fasal kaatne gyi
Pic 2:- fasal kat gyi …
Level of struggle

— Dr. Electronic (@safderhashmi3) January 14, 2020
#10
https://twitter.com/VivekDh11643467/status/1217054227882622976
#11
Didi kheto m fasal ki katai karne gye h ..real struggle h sahab .🤣🤣🤣😂

— SOUBHAGYA DWIVEDI (@soubhagya3D) January 13, 2020
#12
https://twitter.com/VijaySi48767255/status/1216796291944124416
#13
https://twitter.com/EjazAli432/status/1216974536328933376
#14
Tere palatne me bhi STRUGGLE dikh raha hai

— Akassh (@BhoolNaJaana) January 13, 2020
#15
Just a pic of a girl struggling so hard to turn.

— Memesgram (@memesgram) January 14, 2020
Ananya's last movie "Pati, Patni Aur Woh" performed quite well on the box-office and presently, she is in Wai, Maharashtra. for shooting her next release "Khaali Peeli" in which she is working with Ishaan Khatter.