News
Angry Boyfriend Puts Girlfriend For Sale On eBay & Guess What, People Were Ready To Pay Rs 68 Lakh
The world is full of people who like to do weird things on the Internet and Dale Leeks, boyfriend of Kelly Greaves, is one of them.
Dale was not happy with the fact that her girlfriend whipped him at his back when they both were at a riding shop. In order to take revenge, he listed her on eBay, an e-commerce site, with her photograph and put her on sale, describing her as a used car.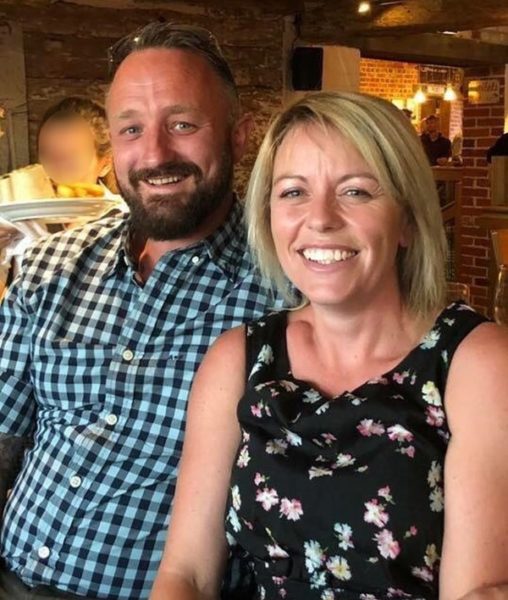 This is what he wrote in description,
"Girlfriend for sale.
Starts ok but after a while there's a constant whining noise that I can't seem to stop.
Bodywork is fairly tidy but close up shows signs of wear. (I'm just being honest).
No serious damage but you can see that she's been used. Please bare in mind when bidding she's 37 years old.
Basically first thing in the morning she can be very temperamental, once warmed up the whining noise lessens but when I would be lying if I said it goes away completely.
The rear end leaks a bit but nothing that can't be plugged
No tire kickers
Any offers considered… would be interested in a part exchange with a younger model."

Dale thought that no one would see this ad but in just 24 hours, it was viewed for more than 81,000 times and 100 bids were being made, reaching up to Rs 68 lakh (£70,200).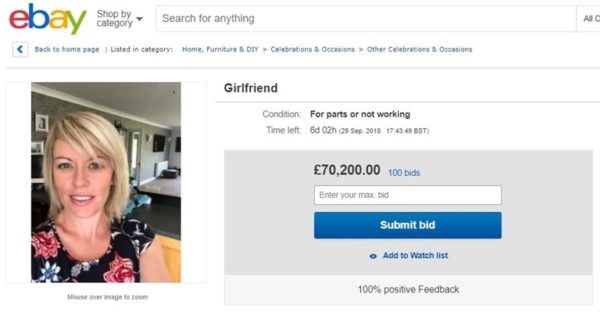 Dale received several messages from those who were really interested in making the deal and many of them asked whether they can take Kelly for drive. Some asked about the number of her previous users and her service history as well.
The ad was pulled down after some time as eBay doesn't permit sale of human body parts and its remains.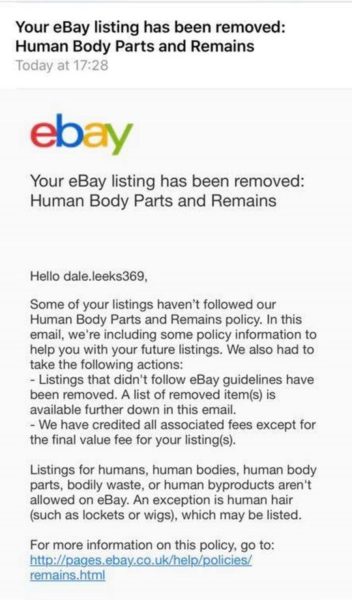 When Kelly came to know about it, she also laughed at it with Dale but many social media users feel that it is a serious offence.
The couple went for dinner that evening and Dale got thousands of messages from faraway places such as America and Australia.
Well, it is not something that should be encouraged, though it was done in light humor. What do you say?
Share Your Views In Comments Below