News
Another Fake Baba Caught! Nanjeshwar Swamiji's Clip In Awkward Position With Actress Going Viral
It's been around 2 months since Gurmeet Ram Rahim has been announced 20 years of jail for molesting his female followers.
A lot has been said and talked about his condition in the jail, but seems like other godmen like him have no plans to improve.
Another self-styled godman Dayanand popularly known as Nanjeshwar Swamiji has been busted as he was caught on camera in compromising position with an actress at the mutt in Maddevanapura in Yelahanka Taluk.
Watch the video:
For More Videos, Subscribe Us Now
You can also watch the video here.
Reportedly, Nanjeshwar Swamiji has been in relationships like these earlier too and as per sources, this is not the first incident to have happened in the mutt.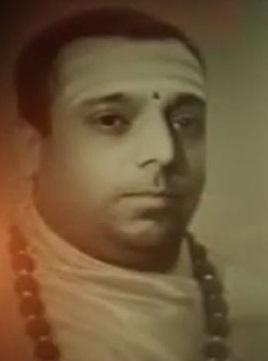 As per the reports, In the year 2011, Dayanand wanted to become the head of the mutt but his dreams were shattered due to lack of support from devotees.
Later Dayanand changed his name to Nanjeshwar Swamiji.
His devotees have also claimed that Dayanand has misused the land allotted for the mutt.
What are your thoughts on this?
Share Your Views In Comments Below