Sports
"Another Shishe Ki Body Wala Player," Twitter Trolls BCCI For Replacing Deepak Chahar With Sundar
The Indian cricket team is all set to start its T20I World Cup campaign as the team has reached Australia and started its training sessions but there is one big concern for the team management and that is injury of key players. Earlier, the Indian star pacer Jasprit Bumrah got injured and ruled out of T20 World Cup and now pacer Deepak Chahar is also injured and has been ruled out of the ongoing 3-match ODI series against South Africa.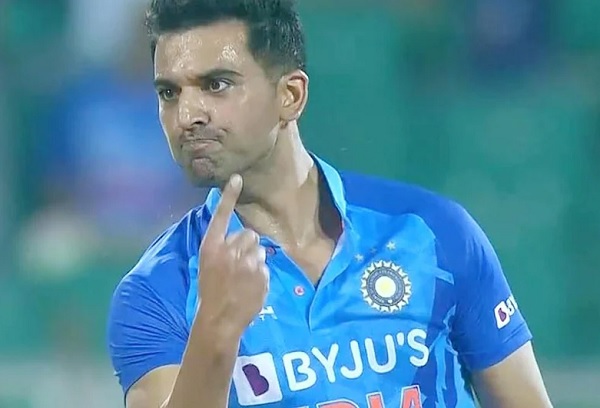 Deepak Chahar was away from cricket for a long time as he suffered an injury in quadricep muscle in February while playing in series against West Indies earlier this year and then he injured his back at National Cricket Academy, Bengaluru because of which he even missed the IPL 2022. Now it is being said that he had stiff back ahead of the first ODI against South Africa which was played at Lucknow, as a result he missed that match and now he has been ruled out of the series.
The Board of Control for Cricket in India (BCCI) has named Washington Sundar as replacement of Deepak Chahar and this has given enough fodder to online users to have some fun by making memes and jokes. What has surprised everyone is how a spinner has been named as the replacement of a pacer and secondly, Washington Sundar is also one of those players who get injured on a regular basis. For the major part of the year, Washington Sundar was recovering from injury, he got back to cricket in August while playing in County Cricket, he was then named in the squad which played against Zimbabwe but he had to withdraw his name because of injury.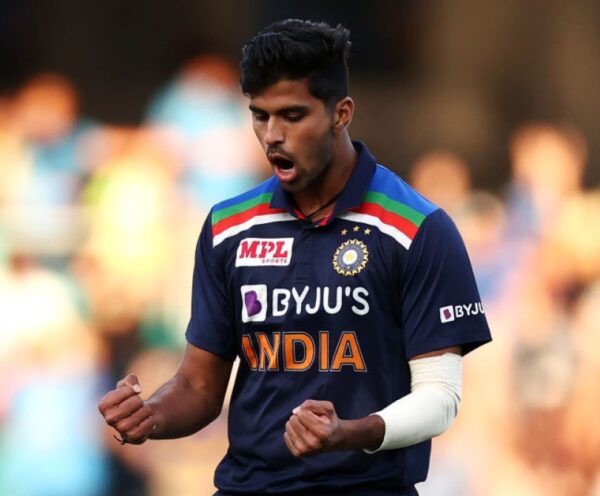 Here are some selected reactions from netizens:
#1
Spin bowler with fast bowler🥴🤔

— Wajih (@SWajihHashmi) October 8, 2022
#2
Washington kisiko replace kar raha pic.twitter.com/4RUHiUV76M

— सौम्य | #MI 🇮🇳💙 (@Soumya401) October 8, 2022
#3
Jaldi sundar ki bhi replacement ready rako

— Suhaan🇮🇳 (@MohammedSuhaan7) October 8, 2022
#4
— Atish (@atishj7) October 8, 2022
#5
Injury king sundar replaces injury kind chahar 🤣

— Pratik SATISH (@twitte_rati_hu) October 8, 2022
#6
Yesss ……fast bowler ko spinner ne replace krdiya pic.twitter.com/2eFYNfbyya

— naman Agarwal (@jinxernaman) October 8, 2022
#7
What nonsense!! He's spinner
You guys replacing him with a fast bowler!!

— Anuj Tiwari 🇮🇳 (@anujposeidon) October 8, 2022
#8
INDIAN CRICKET means

1. Injuries
2. Bilateral Seires wins
3. IPL

That's it.

— S𝖆𝖎𝖓 𝕽𝖆𝖏𝖕𝖚𝖙 ⍟ (@RajputReal1) October 8, 2022
#9
When we are totally fed up with Dravid's experimentations for months since IPL 2022, who included more fast bowlers in playing XI in Indian conditions, just because of playing World Cup in Australian conditions, 🤦‍♂️now we're seeing a spinner replacing an injured fast bowler.

— Gopu Rajasekar A (@GopuRajasekarA1) October 8, 2022
#10
Mediocrity replace Mediocrity

— Professor samuel oak (@prof_oak123) October 8, 2022
#11
One injury prone player replaces another 🙃

— Lone wolf 🐺 (@Shrikanth___) October 8, 2022
#12
Proper replacement😹 injury merchant for an injury merchant https://t.co/dZLfOLY8fS

— TOMMENDRA bahubali (@viperkobra18) October 8, 2022
#13
Sundar ko kaun replace karega phir 😭😭 , banda ek match khelega phir injured https://t.co/42ySM6wofr

— mukku🐾 (@SuperV72828966) October 8, 2022
#14
Another shishe ki body vala player 😭 https://t.co/US0PKLJaok

— Udit (@udit_buch) October 8, 2022
Deepak Chahar was chosen as a stand-by player for the T20I World Cup 2022 and he was one of the frontrunners to replace Jasprit Bumrah who has been ruled out of the tournament because of an injury. In a statement, the BCCI has stated that Deepak Chahar will go to National Cricket Academy, Bengaluru, where he will be monitored by a medical team.
As of now, Mohammad Shami who was also chosen as a stand-by player for the T20I World Cup is all set to replace Jasprit Bumrah in the tournament.
What according to you could be the reason behind so many Indian cricketers getting injured?
Share Your Views In Comments Below