Brands
Answer 10 Simple Questions & Get A Chance To Win Paytm Cash Up to Rs 1 Lakh Daily
We all need some extra money to have extra fun in life; however, we all know that money doesn't come that easy and we need to work really hard towards it. What about earning a bit of pocket money along with enhancing general knowledge skills, and that too through a fun app?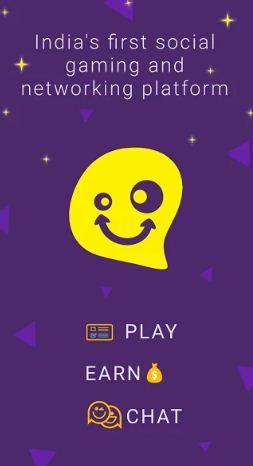 Yes, there exists an app "Stupid App" that lets you sharpen your general knowledge skills and earn Paytm cash for every correct answer you give. Most of us dreamed to be on KBC hot-seat and earn money, isn't it? Well, Stupid App is giving you a chance to play the mini-version of it and that too from the comfort of your homes.
If you are not convinced about downloading the app yet, we are here with 8 main reasons to do so. After reading them, you shall download it on your phone right away.
1. A combination of quiz and fun!
Who wouldn't like to earn some Paytm cash and that too by just answering a few questions (That too easy ones)? This is a quiz and trivia based gaming app which needs you to give just 100 seconds of your time. All you need to do is answer 10 questions in 10 seconds each (100 seconds in all) and win Paytm cash.
2. Sharpen your general knowledge
This app gives you a great chance to brush your general knowledge. In a bid to win Paytm cash, you are sure to gulp as much general knowledge as possible. So, double benefit, isn't it?
3. Best friend for entrance exam preparations
If you are appearing for competitive exams like GATE, CAT, Civil Service, IAS, UPSC or banking ones, then you need to be really great with your general knowledge. Why look elsewhere when Stupid App is here to help you with a huge content bank.
4. Prize money up to 1 lakh daily!
Stupid App offers a chance to win Rs 1 lakh Paytm cash daily. No, you are not going to get it alone. The prize money will be divided equally between all the winners. The app believes in favoring every hard-working player. Suppose the prize money is Rs 50,000 and if there are 2000 players, then expect Rs 25 to hit your Paytm account.
5. Good source of entertainment
Not only will you get a chance of racking your brains with the quiz, but you will also get 100 percent entertainment. Stupid App has incorporated GIFs, memes and brilliant articles so as to keep the avid readers hooked and give them that dose of fun.
6. You can stay anonymous
You can easily register on this app with your number and name. But wait, this doesn't mean that you need to reveal your identity. You can choose the codename of your choice and enjoy playing anonymously. The app cares for your security!
7. It's not at all monotonous
The app covers questions from various spheres and so, there is no chance of getting bored at all. You will get questions from a variety of areas like mythology, comics, Hollywood, Bollywood, geography, music, maths, politics, travel and much more.
8. A great step towards going cashless
The winning amount is transferred directly to your Paytm account, thereby promoting cashless India. Wouldn't you like to go digital & contribute to the move rather than carrying out cash transactions?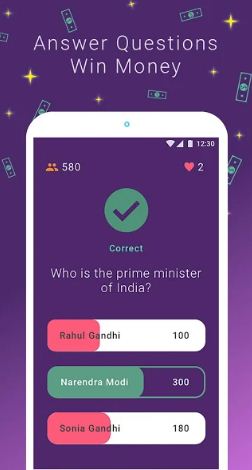 Some important things to know about Stupid app!
• You need to download the app first and register with your name and Paytm number.
• Users can play the game twice a day i.e. 2.05 pm and 10.30 pm and earn up to Rs 1 lakh paytm cash daily.
• Prize money is distributed equally among all winners
• 1 wrong answer out of 10 will get you disqualified. If you want an extra chance i.e. "Life", you can earn one by referring this app to friends and inviting them.
• You need to create a Paytm account before playing in case you don't have it.
• The prize money will be transferred to your Paytm account daily.
• You will have just 10 seconds per question. This game is very quick i.e. you need to spend only 100 seconds for 10 questions.
So are you excited for playing quiz on this app?
If yes, download Stupid App right away from here
In Association With StupidApp
Share Your Views In Comments Below