Bollywood & TV
Anurag Kashyap Quits Twitter And Here Is The Reason Why…
After facing a lot of slamming filmmaker Anurag Kashyap has left twitter. He used to take a jibe at the central government every now and then and Modi's supporters trolled him for his "selective outrage". Kashyap deleted his Twitter account on Saturday stating that intimidating remarks to his daughter and parents are the reason behind it.
In his last tweet, he cited the reason behind his move and wrote that people have started intimidating his parents and daughter and no one wants to talk.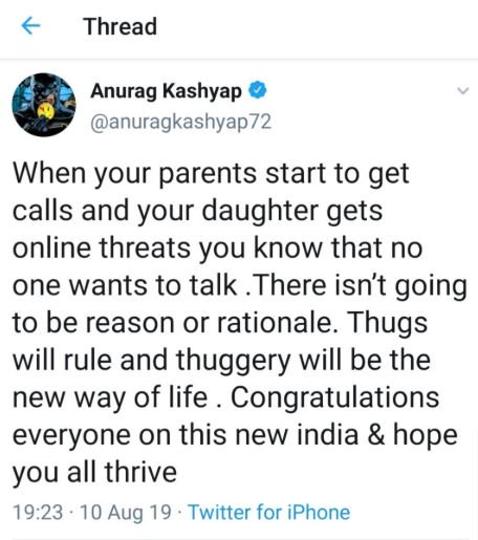 He added, "When I won't be allowed to speak my mind without fear, I would rather not speak at all".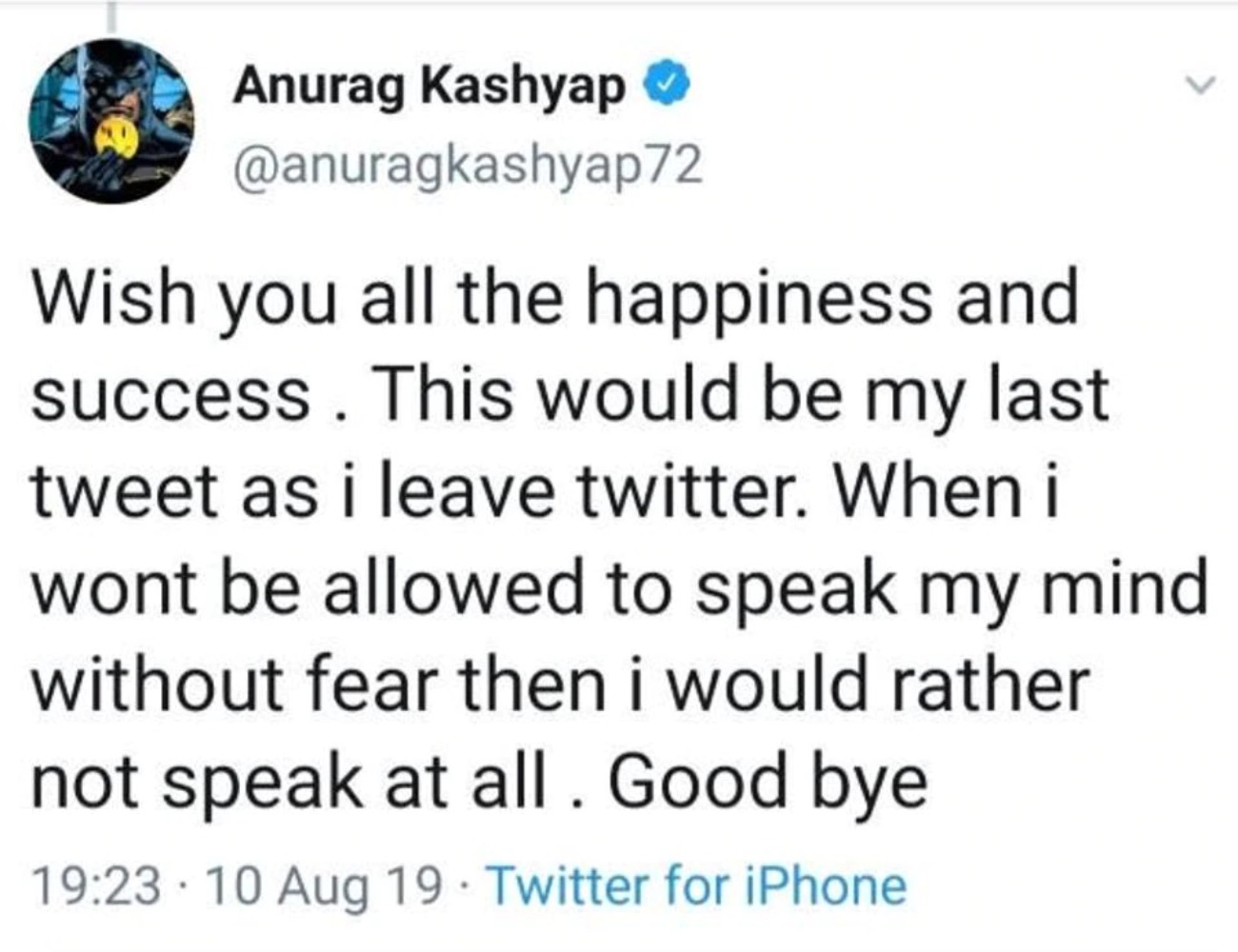 Talking about his step he said that when such remarks go beyond the online [world] and reach one's family, it's time to call it off. He even wished the best to this country and people, and everyone celebrating this new India. Kashyap further said that he would go be an ostrich and bury his head in the sand.
Share Your Views In Comments Below