Technology
Apple Launches iPhone 12, Twitter Calls It Child Of iPhone 5 & iPhone 11
The whole world is now slowly recovering from the damage made by the coronavirus pandemic and the world is opening up after a lockdown of almost 4-5 months. Though the number of cases of COVID-19 patients is still on a rise in many countries, unlocking is also taking place with all the safety procedures being followed religiously.
Apple has also launched new series of its iPhones and Twitter was flooded with reactions in this regard. iPhone is a high esteemed brand so obviously it is expensive as well and almost every year, we get to hear cases in which people sell their kidneys for buying iPhones.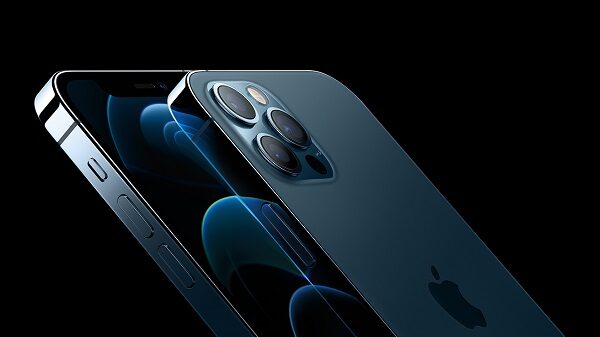 This year also, it was expected that some kidney memes will be outpoured on social media as iPhone will launch its new series but this time, it is a little different.
As per the reports, Apple released iPhone 12, iPhone 12 Mini and iPhone 12 Pro Max in the market and people were in for a shock as they were not able to understand whether are they looking at iPhone 12 or iPhone 5.
Let us tell you in a little detail, the online users found a lot of similarity between the design of iPhone 12 and the body of iPhone 5 and camera and drumrolls of iPhone 11.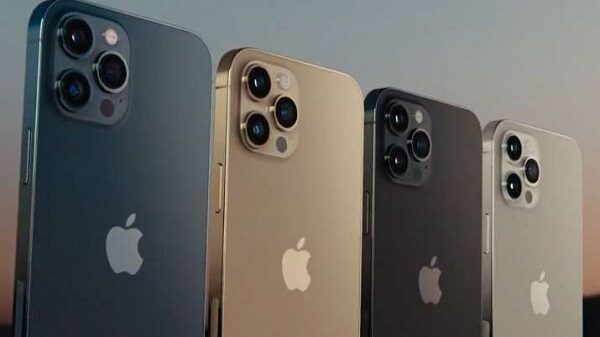 Here are some selected tweets in this regard:
#1
Iphone 5 and iphone 12😂😂 pic.twitter.com/5tugmzqIOg

— Moves Like Jacka (@_thejacka) October 13, 2020
#2
why does the iphone 12 look like an iphone 5 with the iphone 11 camera pic.twitter.com/4JXlCyULTD

— celia ♡ 🐷 (@greenterracotta) October 13, 2020
#3
iPhone 12 looks like someone just stretched out the iPhone 5 and slapped on some extra cameras pic.twitter.com/EYsCdyBUfL

— cart 👻 (@RegularShowCart) October 13, 2020
#4
So iPhone 12 is iPhone 5s without charger and earphones eh?

— AR (@AaronRaj_) October 14, 2020
#5
iPhone 5 seeing iPhone 12 being unveiled #iphone12 pic.twitter.com/ZaeVcbeYzt

— spooky teagan (@KatycatTeagan) October 13, 2020
#6
iPhone 12 out here reminding me of my old iPhone 5🤨 #iPhone12 pic.twitter.com/SCnUpKvD13

— Abdullah Hameed (@ahameeed09) October 13, 2020
#7
The iPhone 12 lookin like if the iPhone 5 and 11 had a child pic.twitter.com/IWlxufXRlz

— lucinator (@Lucina_Awaken) October 14, 2020
#8
iPhone 12 is literally iPhone 5/5s just with a better camera lense pic.twitter.com/03eW10Bcpv

— 𝐦𝐮𝐧𝐞𝐫𝐚 ♥ | 𝐁𝐋𝐌 (𝐟𝐚𝐧 𝐚𝐜𝐜𝐨𝐮𝐧𝐭) (@blazedbyari) October 13, 2020
#9
People: So what's the difference between IPhone 5 and IPhone 12?
Apple Employees: pic.twitter.com/XMZ58QTbT4

— Kacper👾 (@kacper__98) October 14, 2020
#10
the iphone 12 is a iphone 5s.2

— cinna'bonz (@hoodshordy) October 13, 2020
#11
iPhone 12 is just iPhone 5 that graduated high school 🥴 pic.twitter.com/ifgRroDIkb

— The Braid Goddess🌪 (@_bibi_sa_) October 13, 2020
#12
#AppleEvent
Apple : The iPhone 12 comes witha brand new exterior design!

Meanwhile me who used an iPhone 5s : pic.twitter.com/xgIV1LLXM4

— Light (Playing #AmongUs) (@4d_sociopath) October 13, 2020
#13
How it started / How it's going

iPhone 5 / iPhone 12 pic.twitter.com/BWkQnu3P6l

— beyninbedavası (@beyninbedavasi) October 13, 2020
#14
IPhone 5s and Iphone 12 : pic.twitter.com/6rCKMXapKq

— Melo 🎀 (@ozoradream) October 13, 2020
#15
iPhone 12: can I copy off you?
iPhone 5: sure but just change it up a bit so it doesn't look obvious

iPhone 12 pic.twitter.com/LpJoFlwnJ5

— aly🎃 (@aly_mov) October 13, 2020
For iPhone lovers, it is not difficult to find out the similarities between two versions of iPhone so it will be interesting to see whether Apple will come up with a response in this regard or not.
Share Your Views In Comments Below