News
Arnab Goswami Gets Slammed Online After He Called Sachin Tendulkar Anti National On Live TV
For Arnab Goswami, the concept of nationalism is pretty simple. The other party must agree with his opinion in order for him or her to be a "nationalist."
Sadly, Mr. Goswami's ideas of nationalism are convoluted to the extent where he believes that expressing a personal opinion on a matter of national significance can be deemed anti national just because someone failed to agree with his notion of what a nationalist or desh bhakt should be like.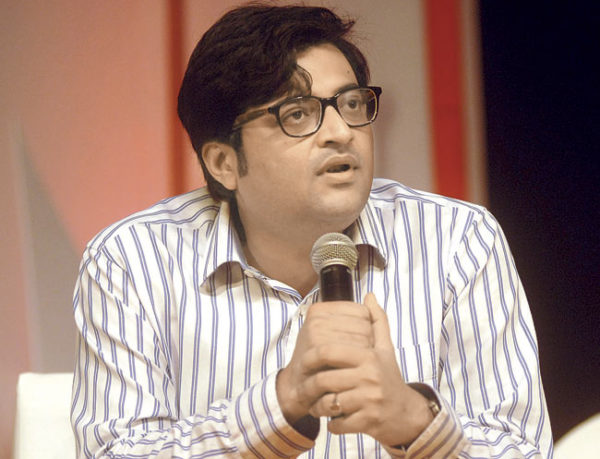 Arnab Goswami had invited Sachin Tendulkar on his show, and insulted the God of Cricket by calling him an anti national. And this is just because Sachin stated that he felt India should not withdraw from the match against Pakistan in World Cup 2019.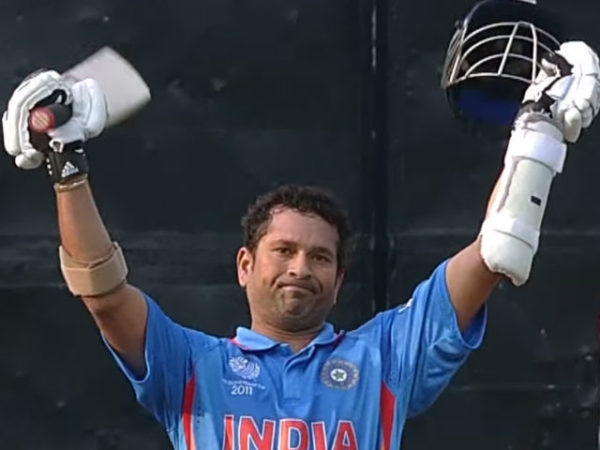 In the aftermath of the Pulwama tragedy, Sachin, being the epitome of class that he is, had tweeted saying that India had always defeated Pakistan at the World Cup and that he would hate to give up two points to Pakistan. He also added that country comes first for him, and that he would stand by whatever decision the Indian government took.
— Sachin Tendulkar (@sachin_rt) February 22, 2019
However, this was clearly against Arnab Goswami's principles, who sees the world in black and white. According to him, after the Pulwama incident, Indians need to take a clear stand in order to show how patriotic they really are.
Based on what he says, the only way one can even remotely call himself or herself a nationalist is by boycotting Pakistan altogether. Clearly, the logic behind Sachin's tweet escaped him.
He used the hashtag #ShameOnAntiNationals to humiliate Sachin Tendulkar on national television. He said that he does not believe in gods and that Sachin was wrong.
He said on the show, "Sachin Tendulkar, if he has any sense, he should realise that he should be the first person to say that don't play with Pakistan."
He also said that he does not really care about the points that India would be losing out on, but that he wanted revenge for the martyrs who had given up their lives.
However, this comment has enraged Indians, including the other people who were present during the debate. Mr. Sudheendra Kulkarni was forced to walk out:
Tonight I walked out of @republic TV debate 'cos #ArnabGoswami insinuated that people like me are anti-nationals.

He insulted patriotic cricket legends like #SachinTendular & #SunilGavaskar.

At a time when India needs to be united, he is practising "tukde tukde" line.#Shame pic.twitter.com/yHvkcDv5Pu

— Sudheendra Kulkarni (@SudheenKulkarni) February 22, 2019
This is how people reacted to the incident:
#1
This idiot #ArnabGoswami is saying @sachin_rt as anti-national. Enough is enough. https://t.co/v6Z5kHR9ol

— Manoranjan Rout (@Manoranjan_INC) February 22, 2019
#2
It's high time for the india media to raise their voice for @sachin_rt against paidbarker #ArnabGoswami &his @republic for TRP's dragging the greatest son of the soil into controversy & making such low comments which itself is disrespectful to all the Indians.#AntinationalArnab

— Phanindra Reddy (@phanindrareddi) February 22, 2019
#3
Who sold out his soul to BJP it's #ArnabGoswami
Who is blot on journalism its #ArnabGoswami
Who is the head of prestitutes lobby it's #ArnabGoswami
Who is the biggest bhakti of BJP it's #ArnabGoswami
Who is true anti national and tukde tukde gang it's #ArnabGoswami

— abc (@CupidBheem) February 23, 2019
#4
How dis jhandu #ArnabGoswami call Sachin Paji As AntiNational
what he Hv done for our Country ??
Who knows him ??
Indian Tv Anchors r Full of Shit#SachinTendulkar s D Pride Of India
He Is GOD
N we should not Tolerate dis kind of Chutiyapa against Him#BoycottArnab

— Some1! (@Some1Dare) February 23, 2019
#5
#SachinTendular helped our beloved country India to win throughout his life. #ArnabGoswami helped politicians and political parties to win throughout his life. Now it is up to judge!!

— Md Saifullah Rizvi (@SaifuRizvi) February 23, 2019
#6
#arnabgoswami calling @sachin_rt an anti-national is itself an anti-national statement… You better stay away from INDIA'S PRIDE 🇮🇳

— AYUSH (@ayush1027) February 23, 2019
#7
#ArnabGoswami
How shameless is this? Calling the God of cricket an anti nationalist. He has given his personal view for which personally I agree on playing and cruising pakis.
But at the end he has said that he will accept what Country will decide. Shameless Arnab

— Saurav Gupta (@sanusrt) February 23, 2019
#8
#ArnabGoswami calls @sachin_rt anti national…बस यही देखना रह गया था।
By the way @sachin_rt was nowhere wrong; what if by any chance Pakistan faces India in finals would you then also just let go the World Cup😑
Indian media at its very low🤦‍♂️

— Poornendu Shukla (@ps77_shukla) February 23, 2019
#9
#ArnabGoswami and his likes are the real anti nationals the country will ever see. Stop destroying our beautiful society u fuckeers #StopLyingArnab

— Typo Sultan (@rntarafdar) February 22, 2019
#10
Arnab Goswami cross his limit and insult Tenldurkar
Who the hell is he to speak bad about Sachin
boycott repuclic tv and arnab#ArnabGoswami

— sumon majumdar (@sumonro) February 23, 2019
#11
You should be ashamed of yourself #ArnabGoswami.

— Garema (@GaremaJ) February 23, 2019
#12
#ArnabGoswami is a Maniac?

— Karthik (@Dundi21) February 22, 2019
#13
#ArnabGoswami
Please send this bastard to some remote island.
Country would be a far better place without this dickhead.

— Iconclast (@the_tolstoy) February 23, 2019
#14
National shame of India #ArnabGoswami pic.twitter.com/cVUnLoNS8o

— Vickey Bomble (@vickeybomble) February 23, 2019
#15
#ArnabGoswami please dude join a rehab center
…. You need help and knowledge
This guy suffers from dissociative identity disorder, thinks of him as chief justoce of India @ArnabGoswamiRtv
The only nationalist#psedonationalist

— Don John (@DonJohn7780) February 23, 2019
#16
None of us , atleast #ArnabGoswami doesn't fit to talk abt @sachin_rt s commitment towards the country.#deeply disappointed.

— Shiva Ganesh (@shivaganesh369) February 23, 2019
#17
#ArnabGoswami stop behaving like u r the only Indian with patriotism. What have u done for the nation other than promoting hatred. Other hand, @sachin_rt has given everything for the nation and he has the right to express his views. @republic gonna lose a million of subscribers

— Shiv Kumar (@ShivKum93378993) February 23, 2019
So, tell us. What is nationalism to you?
Share Your Views In Comments Below