News
As Modi 2.0 Completes 50 Days, Stock Investors Lose 12 Lakh Crore
Post the recent Lok Sabha elections investors were expecting a shift in the market stocks. Wellheads up, they are in for a disappointment. In a short period of 50 days, investors are in a loss of 12 Lakh Crores.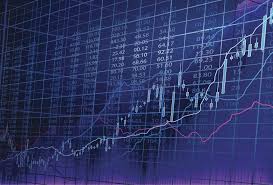 Market value of the BSE-listed stocks have plunged by Rs 11.70 lakh crore or 7.5 percent from June 3rd, and Modi assumed the office on June 30th. Over 60 percent of shares are down over 10 percent, and nine out of ten that have been traded on BSE have been red since.
In a report by Economic Times, they briefly explain how the stock has seen the worst in the first fifty days itself. "There is simply no demand for loans right now. This is unfortunate. There were hopes that after a strong majority at the Centre, you would see more government spending, but that has not come through yet," said Mark Matthews of Julius Baer.
The market is very fragile, and the US fed Rates and tension with West Asia are already adding up in it.
Share Your Views In Comments Below