The Indian batting has once again failed to perform in the fourth test match against England at Oval as the whole team got out at the score of 191 runs in its first innings. For India, the highest scorer was Shardul Thakur who scored 57 runs in just 36 deliveries and his innings included 7 fours and 3 sixes. Other than him, it was India's skipper Virat Kohli who scored a half-century but that too was not satisfactory considering the fact that he is ranked among the greatest batsmen of the world.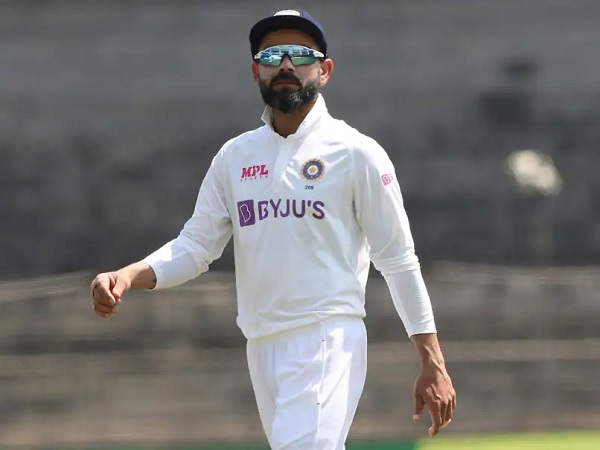 In this test match, the Indian team has brought in Umesh Yadav and Shardul Thakur in place of Mohammad Shami and Ishant Sharma but one player whom majority of the Indian cricket fans want to see playing is still out of the playing squad. We are talking about Ravichandran Ashwin who can undoubtedly be called the best spinner of the cricket world in the present times but he hasn't been able to find a place in the playing eleven in the four matches of the test series. What's more surprising is that this is the same venue on which Ashwin played a county match for Surrey in July and took seven wickets in total in both the innings. Ashwin's exclusion is also shocking for the fact that he performed better than all other Indian bowlers in the final of the World Test Championship which India lost to New Zealand.
However, Virat Kohli and the team management have been giving preference to Ravindra Jadeja over R Ashwin because of the former's batting ability but he has not been that much effective as he was expected to be and as far as bowling is concerned, Jadeja has taken only two wickets in the series.
Ashwin's non-selection in the team even in the fourth test match has not gone well with many former cricketing experts especially because the England side comprises of four left-handers and the pitch at Oval may have helped pacers on the first day but it will certainly break as the game will progress and in such a situation, a bowler like Ashwin would have come quite handy.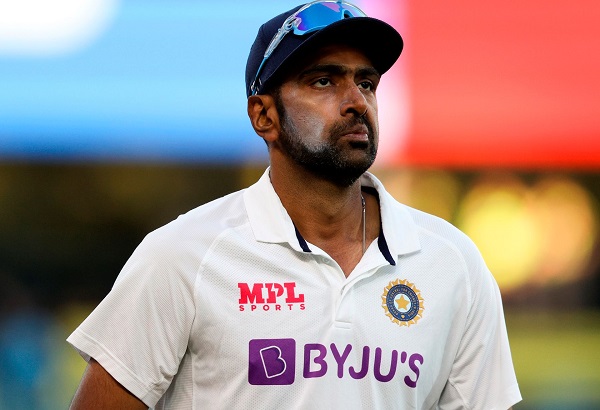 The former England cricketer Michael Vaughan who is quite critical of the Indian squad termed Ashwin's non-selection as greatest non-selection witnessed across 4 tests in England as the Indian spinner has not only taken 413 wickets but also scored 5 centuries.
Michael Vaughan's tweet read, "The non selection of @ashwinravi99  has to be greatest NON selection we have ever witnessed across 4 Tests in the UK!!! 413 Test wickets & 5 Test 100s!!!! #ENGvIND Madness …"
The non selection of @ashwinravi99 has to be greatest NON selection we have ever witnessed across 4 Tests in the UK !!! 413 Test wickets & 5 Test 100s !!!! #ENGvIND Madness …

— Michael Vaughan (@MichaelVaughan) September 2, 2021
Some Indian cricket lovers, especially Ashwin's fans, also expressed their annoyance over the cricketer's exclusion and here are some of the selected reactions:
#1
I can't believe they left out Ashwin again, on England's most spin-friendly ground. This team is unbelievable. You pick your five best bowlers, @ashwinravi99 has to be the first or second name. Omitting him & @MdShami11 at the Oval is like a death-wish — as if you want to lose!

— Shashi Tharoor (@ShashiTharoor) September 2, 2021
#2
I really hope it works but I am flabbergasted that India have gone in without Ashwin again.

— Harsha Bhogle (@bhogleharsha) September 2, 2021
#3
No @ashwinravi99 the world's number 2 bowler not playing at Oval.. hope the selectors know a template/something that none of us do!👍👍 #IndvsEng

— Rajdeep Sardesai (@sardesairajdeep) September 2, 2021
#4
Shocking selection blunder for India to leave out Ashwin on an Oval pitch that'll take spin from day 2 when India bowl. And Umesh in place of Shami? That's daft. I'm afraid that describes Kohli, Shastri & the selectors as well #INDvENG

— Minhaz Merchant (@MinhazMerchant) September 2, 2021
#5
I think Kohli can become a good captain if he has a coach who will argue with him – e.g. Dhoni.
I think Shastri can be a good coach if he has a captain who has some tactical sense – e.g. Ashwin/Rohit.
But when Kohli is captain and Shastri is coach we have a king and a court poet

— Ramesh Srivats (@rameshsrivats) September 1, 2021
#6
Ashwin fans won't let Kohli come back to India alive if we lose this series.

— ~ (@ricxiardo) September 2, 2021
#7
Pretty bold from Kohli & co dropping probably the world's best spinner and picking Thakur ahead of him. Hopefully doesn't come back to haunt them when the pitch becomes dry and eases up later.#IndvsEng #Ashwin

— Vatsan Vivekanandan (@VatsanVivekana1) September 2, 2021
#8
So Kohli has declared the World #2 bowler is useless against left handers.

When Ashwin becomes the captain (which will be soon) he should just drop Kohli if there is a solitary cloud in the sky. "He can't play swing, hence dropped"

That would be fitting.

— Gabbar (@GabbbarSingh) September 2, 2021
#9
https://twitter.com/Domf98/status/1433364132024225793
#10
No ashwin! What the heck is going on.

— BlueLabel (@Red_Blue_Label) September 2, 2021
#11
https://twitter.com/GDSKDevendra/status/1433364129109004288
#12
@ashwinravi99 scored a 100 against Eng this year. When was the last time @imVkohli scored a 100 against anyone? Ashwin ranks No.2 as a bowler in tests (rating of 829), whereas Kohli ranks 7 (mediocre rating of 766). Reason for not playing Ashwin must be outside cricket.

— mAb Scientist 🌍 ⚕️💊🏏☔🌡️ (@Ab_Scientist) September 2, 2021
#13
What does Ashwin have to do to play ffs

— Adhithya (@adhi_SRF1995) September 2, 2021
#14
Aggression and Tactics don't go hand in hand for #ViratKohli #Ashwin

— Dhruv Shah (@dhruvshah92) September 2, 2021
England has also brought in Ollie Pope and Chris Woakes in place of Jos Buttler and Sam Curran in the fourth test match. The series is leveled at 1-1 and the team which will win this test match will take an invincible lead in the five match test series.