Sports
Asia Is Rooting For Team India To Beat The World Cup Hosts, Twitter Unites With Hilarious Memes
The most anticipated match of ICC World Cup 2019 after the India Vs Pakistan . The world cup host England is set to clash with World no 1 team India.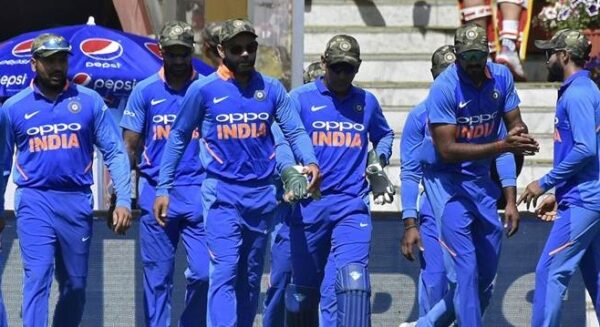 India is currently at the second position in the points table and irrespective of the result of this match they're going to go through the knockouts. Whereas, England, on the other hand, needs to win two consecutive matches to secure their position in the semi-final.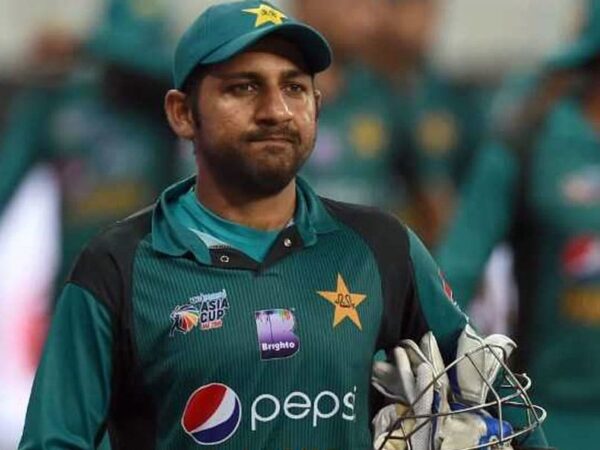 Pakistan is currently in the fourth position and ironically they'll be praying today for their arch-rivals to win today's match against the host of the World Cup England. India's victory against England will directly clear the path for Pakistan and they'll get one step closer to the semi-final.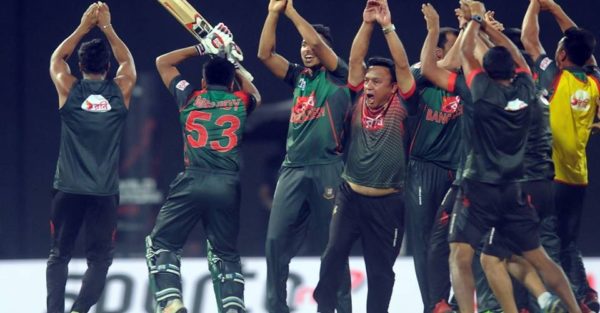 The Bengal tigers Bangladesh are also rooting for team India to win the match against the world cup host to keep themselves alive in the tournament.
However, today not only India but entire Asia is rooting for the men in blue. Netizens are flooding Twitter with how cricket united the fans:
#1
Politics divide. Cricket Unites. That's what we shall witness today at Edgbaston. It's #EngvInd where England is surely going to feel like they're the Away team at Home. Let's go India 🇮🇳 and Pakistan, Bangladesh and Sri Lanka #CWC19

— Aakash Chopra (@cricketaakash) June 30, 2019
#2
Heartening to see #ENGvIND is bringing the sub-continent together. For #eng IMHO it's imperative to play Jason Roy, even if he's not 100% fit.

— Deep Dasgupta (@DeepDasgupta7) June 30, 2019
#3
Given the high quality of the respective bowling units, questions regarding who has the deeper & higher quality batting line-up will be answered today. Eng vs Ind, #ICCWC2019. Thoughts on who wins?????

— ian bishop (@irbishi) June 30, 2019
#4
Big game today 🇮🇳😊✌️ #IndvsEng #WorldCup2019 and for Asia also 😊😝#NewJersey 👍 pic.twitter.com/l00Uxw1Wvk

— Rahul Sharma (@ImRahulSharma3) June 30, 2019
#5
Even if India goes down today …the reaction of each and every Indian fan would be 👇🏻👇🏻😂😂😂😂 #IndvsEng #ENGvIND pic.twitter.com/u0BT2cKoxj

— Ravi Kumar (@ravibihta007) June 30, 2019
#6
England Versus The World.#INDvENG #ENGvIND #ICCWorldCup2019 #CWC19 #BleedOrange

— Manish Sharma (@Manishsvashisth) June 30, 2019
#7
Team India plan😂#INDvENG #TeamIndia #TeamIndiaOrangeJersey #TeamPakistan #ENGvIND pic.twitter.com/wBTgTpl9Z8

— Arjun U (@arjuninformatio) June 30, 2019
#8
Divided by England in 1947 and United by England in 2019 #IndPak 😁#INDvENG #ENGvIND

— Rocky Balbao (@rockybalbao57) June 30, 2019
#9
England vs India

Pak: We support India
Ban: We support India
SL: We support India
NZ: We support India#INDvENG #ENGvIND #INDvsENG #ENGvsIND #CWC19

— Utkarsh Srivastava (@utkrsh4) June 30, 2019
#10
Is this the first time the whole of Pakistan 🇵🇰 will be cheering for India 🇮🇳!? #CWC19

— Michael Vaughan (@MichaelVaughan) June 30, 2019
Go boys!
Share Your Views In Comments Below