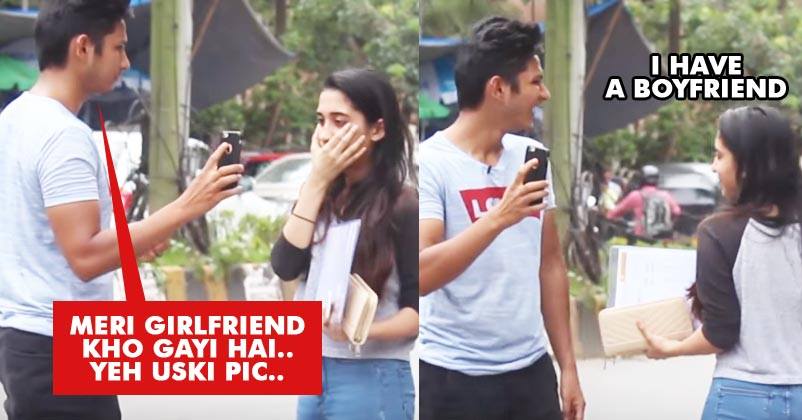 How would you search for your girlfriend if you can't find her? Naturally, you would try to inquire from her friends or make an attempt to look for her in public places by showing her photograph.
But what if you don't have a girlfriend at all and you just want to play a prank on cute girls, eventually asking them to be your girlfriends? Sounds interesting, doesn't it?
The Funk You prankster loved this idea for the next prank and here they are with an amazing and hilarious video!
It so happened that the prankster goes to random girls and asks them whether they know his girlfriend. He describes her personality and requests them to help her. He even shows them her pic but while doing so, he switches on front camera, which actually means that the girl will see herself in the mobile. How cute girls reacted to this awesome prank is something you can't afford to miss!
Must Watch The Hilarious Video:
For More Videos, Subscribe Us Now
Click here to watch this video directly on YouTube
How did you find the video? Will you try it on other girls or boys?
Share Your Views In Comments Below