Brands
Audi & BMW Had A Twitter Fight. Even Twitter Users Are Loving This Brand War
On many occasions, we have seen Audi and BMW indulge in Twitter banters. Both the luxury car companies can't resist taking dig at each other.
We once again spotted the duo engage in a Twitter fight. This time, it was over the post that BMW shared. Well, it was "Friendly", but Twitter users couldn't help but spot and discuss it.
BMW happened to post a poster of "M4" and it had some fireworks sparks. However, Audi manager was creative enough to spot something different. Here's the poster;
Sparks fly for this #M4 in exclusive Yas Marina Blue. Image by @jinphotos. #MMondays pic.twitter.com/05bohy4Inj

— BMW USA (@BMWUSA) August 20, 2018
After seeing this image post by BMW, Audi couldn't control themselves to notice Audi's logo in fire crackers. Yeah you can see at the back of BMW car image, there were circles that looks like Audi's logo. If you still cannot spot it then here's the logo of Audi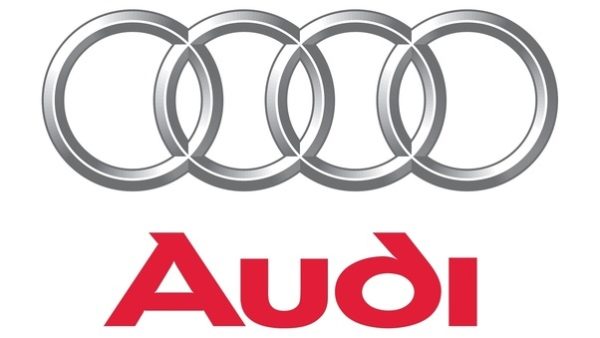 So Audi replied which was suppose to be dig on BMW saying even their creative ads have Audi logos:-
When you see it… https://t.co/t5C4ejMMBp

— Audi (@Audi) August 21, 2018
This was brilliant reply by Audi and we thought Audi has won this war this time by trolling BMW over their creative.
But there was twist in the tale because BMW's epic reply to this Audi's tweet won the show. BMW tweeted this:-
We see it, where we usually do… in the rear view mirror.

— BMW USA (@BMWUSA) August 22, 2018
Well this was awesome comeback. BMW meant to say that Audi logo is visible in the rear view mirror that means Audi is much behind BMW or you can even compare it to the speed. BMW is walking ahead on road and Audi is following BMW at back.
Well Twitter loved this reply of BMW. What an epic comeback. BMW won the show this time.
Here's how Twitter users reacted on BMW's reply:-
Audi is always behind!
Yeah, the Audi rings are always BEHIND the BMW's 😎

— Sanna Lisko (@SannaLisko) August 22, 2018
Wow classic!
wow classic 😂🔥

— SB (@iaintbrokeNugly) August 23, 2018
Love the banter!
I love the banter. Reminds me of this… pic.twitter.com/kBAyPEkjim

— Daniel Kim (@dankim206) August 22, 2018
Shade on shade!
Shade on shade paahn😂😂

— YooKill (@y00xx) August 22, 2018
Next level!
next level…..! pic.twitter.com/VMarPv9kHz

— βarća Bôy (@Babbar5her_) August 23, 2018
Haha
Your obsession with #BMW is worse than first thought – just when we thought you were getting it right (New #A5), now this… pic.twitter.com/HPaSKeNCBN

— Luwan (@MrVanLL) August 22, 2018
Left it behind!
But we could also look at it as BMW throwing shades at Audi by leaving it "behind" 😂😂😂😂.

— CAPt'N SOMEONE ✈🛬 🛫 ✈️ (@peero007) August 22, 2018
Well, this was indeed epic. We would love to see more brand wars like these.
Share Your Views In Comments Below