Sports
"Aukat Me Raho Pakistaniyo," Indians React As Pakistani Journo Compares PSL To IPL
The final match of the Pakistan Super League 2023 ended in an exciting and thrilling manner as Lahore Qalandars defeated Multan Sultans by just 1 run and there were many moments when the match could have gone either way.
The toss was won by Lahore Qalandars and it decided to bat first; LQ posted a good total of 200/6 in its 20 overs with the help of Abdullah Shafique's brilliant knock of 65 runs (40 balls, 8 fours & 2 sixes) but Shaheen Afridi stole the limelight as he smashed 44 runs not out in just 15 balls and his innings included 2 fours & 5 sixes. The openers Mirza Tahir Baig (30 runs, 18 balls, 5 fours & 1 six) and Fakhar Zaman (39 runs, 34 balls, 4 fours & 1 six) also made useful contributions and the pick of the bowlers for Multan Sultans was Usama Mir who took 3 wickets.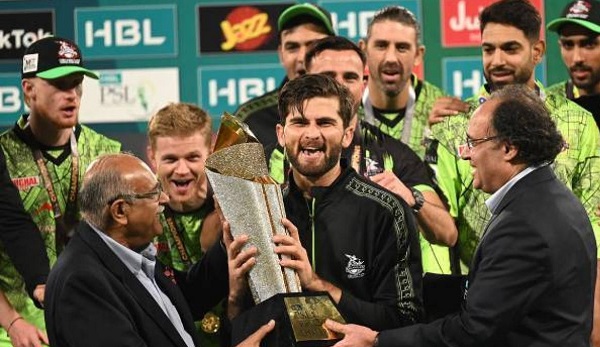 Multan Sultans got a steady start as the openers Usman Khan (18 runs, 12 balls, 4 fours) and skipper Mohammad Rizwan (34 runs, 23 balls, 5 fours) produced a partnership of 41 runs. Rilee Rossouw was the highest scorer for Multan Sultans as he scored 52 runs (32 runs, 7 fours & 2 sixes) and with a score of 105/2 in 10 overs, Multan Sultans was looking all set to lift the trophy but then, it started losing wickets regularly and in the last over, Mohammad Rizwan-led side needed 13 runs. Lahore Qalandars managed to wrap up Multan Sultans for 199 as last batter Khusdil Shah got run out.
Shaheen Afridi who got the Player of the Match award for his all-round performance (4/51 & 44 runs*) also became the first skipper to win the PSL twice.
Pakistani cricket fans keep on comparing the PSL with the IPL and as the final match had an exciting finish, one Pakistani journalist once again compared both the leagues on Twitter.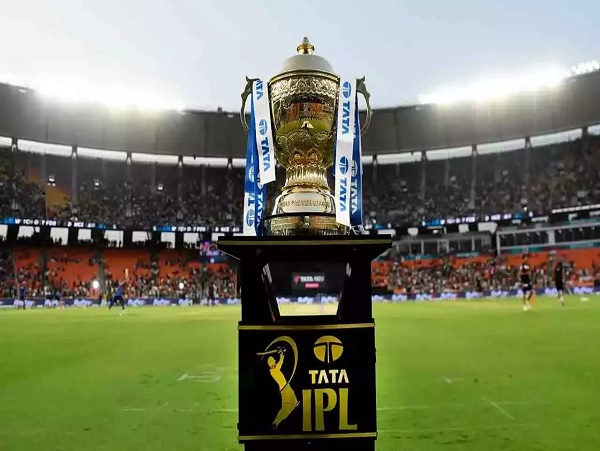 He wrote, "Pretty sure that the IPL in its entire existence has never been exciting as this PSL season alone. We Pakistanis are so lucky to have the most exciting league in the world".
Pretty sure that the IPL in its entire existence has never been exciting as this PSL season alone. We Pakistanis are so lucky to have the most exciting league in the world♥️

— Haroon (@hazharoon) March 18, 2023
Soon he got blasted by the Indian cricket fans and some of the reactions were really hilarious. Check out some of the selected ones:
IPL prize money = 46 crores
PSL prize money = 3.4 crores

Aukaad mein raho Pakistanio

Baap Baap hota hai
Beta Beta

P.S . No international tournaments happening during IPL

Whereas only third class international players participate in PSL

— Seema Haware (@Seema_hw) March 18, 2023
In your dream mate… Keep comparing and make yourself happy like that…lol I can only laugh

— Firoz Mansoori (@FerozMansoori) March 18, 2023
I Don't understand this obsession with IPL. We Indians never talk about PSL during IPL. It is like comparing EPL to Saudi Arabia league or comparing Wimbledon to some random tennis tournament. Bhai khush raho na PSL se. Why unnecessary keep mentioning IPL.

— Barkha Joshi (@bindasbarkha) March 18, 2023
Please rename your league to "we are feeling insecure league"

— Akshay Ganapathy (@DGAkshay) March 19, 2023
😂😂😂😂260 easily chased down and u say exciting..50m boundaries an roads..woww..So obsessed

— Rushikesh Panzade (@rushipanzade98) March 19, 2023
Ye zayda ho gya bhai thoda. It will take at least 45+ seasons of psl to be half exciting as one thriller match of IPL. Tab tak L pe bajo

— Ezpersu (@ezpresu) March 18, 2023
It is quite saddening to see that Pakistan as a nation is still unable to move out of the shadow and urge to compare everything with India. Even after having a good season as per the comment, the need to compare with IPL really shoes desperation. Hope that one day this may change

— ABHiJiTH (@Abhijith_Noir) March 18, 2023
Watch every match of IPL,our normal match has more pressure and crunch situation than your PSL Final, you will know which is the toughest league of the world.

— Mayank Pandey (@Mayank_Pandey__) March 19, 2023
The main difference between the PSL and the IPL is that when the PSL is on, everyone talks about IPL. But when IPL is on, everyone still talks only about the IPL

— Not Daniel Alexander (@_UnrealDaniel) March 18, 2023
– 240 Runs chase easily
– 50 mtr boundary
– Stands are empty
– Retired and unsold players
– Shortage of venue
– Shortage of flood light
– CCTV stolen
– Ball Tampering

But PSL is still best league in the world 😂😂😂

— Ash (@Ashsay_) March 18, 2023
When PSL Struggle Ends,
IPL Excitement Starts ✨

— VKS FANTASY (@VKSFantasy) March 19, 2023
https://twitter.com/pollykhalu/status/1637266311284953088
Pretty sure .. kuch phook liya hai par jo bhi phooka hai mast phooka hai .. retired aur disacrded players wali league sirf psl hi hai .. u pakistanis are so lucky

— Nitin 🇮🇳 (@nitinagarwal80) March 18, 2023
The fact that you had to include the IPL in your tweet speaks volumes about the inferiority complex you and the insecurity you guys have to deal with, Haroon 😂

— ll Cyclops ll (@cyclops905029) March 19, 2023
— Rahul 🇮🇳💪 (@103Rahul691) March 19, 2023
What is your opinion on the comparison between the IPL and the PSL?
Share Your Views In Comments Below