Sports
"Aur Kitna Mauka Milega" Angry Fans React As Rishabh Pant Failed Again & Samson Didn't Get To Play
Many Indian cricket fans are still not happy with the Indian team and management despite the fact that India won the 3-match T20I series against New Zealand by 1-0 because they feel that the Board of Control for Cricket in India (BCCI) is hell bent on ruining career of the Kerala cricketer Sanju Samson by not giving him enough chances to play for the country.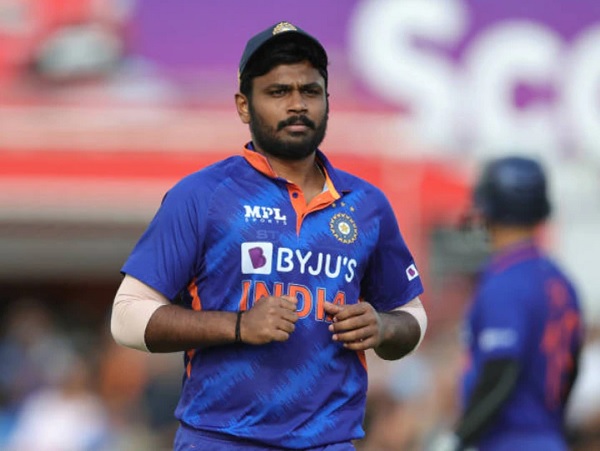 What makes Sanju Samson's case stronger is the continuous failure of Rishabh Pant in the shortest format. If we talk about the last five innings of Rishabh Pant in T20Is, it's only once that he has touched the two digit mark. The team management preferred Dinesh Karthik in the first four matches of the Super 12 in the ICC T20 World Cup 2022 and they chose Rishabh Pant to play in the last Super 12 match which was against Zimbabwe and then he played in the semi-final as well but he failed in playing good knock in both the matches. As far as the recently concluded T20I series against the Kiwis is concerned, Rishabh Pant opened the innings with Ishan Kishan but in the second and third matches, he scored 3 and 6 runs, respectively before getting out.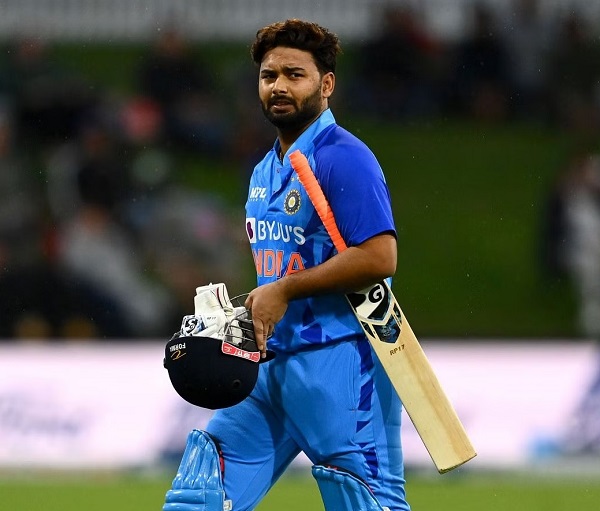 The poor performance of Rishabh Pant has further aggravated fans of Sanju Samson and they slammed the skipper Hardik Pandya and coach VVS Laxman for not playing the Kerala wicketkeeper-batter. The former Indian cricketer Ravi Shastri who was the head coach of team India before Rahul Dravid also feels that Sanju Samson should be given 10 matches to prove himself. As per him, it is not that Sanju Samson should be made to sit after 2 matches, instead other players should be made to sit outside until he plays 10 matches.
Twitterati trolled Rishabh Pant for wasting opportunities and there were some who made fun of his fitness as well. Here are some selected reactions:
#1
Years change,captains change,formats change,but #SanjuSamson getting dropped never changes … 🥺💔#IndVsNz pic.twitter.com/5SciLHd3qL

— Don Haku (@AbdulHakeemK6) November 23, 2022
#2
Love to see that people are supporting Sanju Samson ❤️#SanjuSamson #RishabhPant #NZvIND pic.twitter.com/GhSIqhXHFQ

— Yogi Says (@imyogi_26) November 22, 2022
#3
#Rishabh Pant should be dropped. #BCCI #SanjuSamson should get
chances.

— Shubham yadav (@shubham205790) November 23, 2022
#4
Rishab pant last 5 t20i innings
👇👇👇👇👇👇👇👇👇👇👇
11 (5),
6(13),
6(4),
3(5),
27(14).
Avg. – 10.6 , St.- 129.26 , total – 53
👇👇👇👇👇👇👇👇👇👇👇👇
Sanju Samson ❤ 🔥 –
Avg – 44.75 , St. – 158.40, total -179
Sanju Samson score more than three times Rishabh pant score.

— Dishant Choudhary (@Dishant13056509) November 22, 2022
#5
It is high time Sanju Samson gets a longer rope in this Indian side. Rishabh Pant hasn't just made his case strong in T20Is.#TeamIndia#indvsnzlive #INDvsNZ

— Avinash Sharma (@avinashrcsharma) November 22, 2022
#6
Aur Kitna mauka milega#RishabhPant #Pant #Rishabh #IndvsNg @BCCI @BBCSport @BCCIdomestic #SanjuSamson #Sanju #SuryakumarYadav #surya #360 #Cricket pic.twitter.com/WCUduAGhmp

— Sandeep Gupta (@sandeepgupta_rs) November 22, 2022
#7
True
Just look at the fitness of RP. Does he look alike an athlete? No way!

— Proud INDIAN (@IndianByBlood47) November 22, 2022
#8
Another opportunity wasted by Rishab Pant!!
Gotta feel sad for Samson…he deserves a chance to be in the playing 11.#tigerexch #indiacricket #RishabhPant #INDvsENG pic.twitter.com/V5nWEXS5UF

— Tigerexch (@tigerexch) November 20, 2022
#9
Rishabh pant is overrated in white ball cricket ..this fascination with him has(replacement in 2019 wc when Rayudu was the there and persisted at no 4 for 18 months) and will cost india in white ball…

— Anand (@AnandSaha24) November 22, 2022
#10
Rishabh pant kha khakar mota Ho gya h ab usse batting nhi ho pa rhi

— Arjun Singh ॐ🇮🇳 (@T0mar_arjun_) November 22, 2022
#11
Fact: Rishabh Pant (65) has played more T20i matches than Bumrah (60)

— Aakash (@AakashSingh64) November 22, 2022
What is your opinion in this matter? Do you think Sanju Samson will get chances to prove his worth?
Share Your Views In Comments Below