Sports
Aussie Media Claims That Virat Insulted Tim Paine By Making This Statement. Check Out
Virat Kohli is like that college student who secures great marks in the exams but always annoys teachers and other students with his bad behaviour. The amazing batsman neutralizes everything good about him with the way he behaves with other cricketers on the field.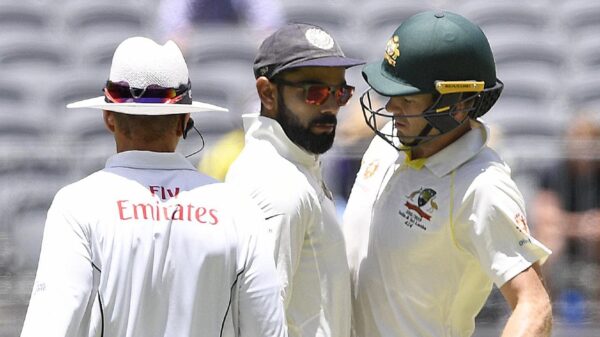 The Indian skipper has found himself in a new trouble now. It's a known fact that things have not been peaceful among Virat and Australian skipper Tim Paine in this tournament as they were noticed having a war of words on the field many times.
Now, as per Australian media, Virat behaved very rudely with Paine as he told him that he is the best batsman in the world while the latter is just a stand-in captain.
Tim Paine's Response
Tim Paine has also given his response to Virat's comment. During the 4th day of the match when Virat was seen running towards Tim, the Australian skipper said that he is no good and everybody can't be the king. He asked Virat that he lost the cool yesterday then why is he trying to be cool today?"
Seeing the things getting out of hands, umpire Chris Gaffaney had to intervene. The umpire told both of them that they both are captains of their respective sides and should concentrate on game.
Tim Paine responded to the umpire and said that they are allowed to have a talk and must not be stopped from having a conversation.
Now that's pretty intense. Isn't it?