Sports
Aussie U19 Player Oliver Davies Smashes 6 Sixes In 6 Balls. Twitterati Can't Stop Praising Him
I remember playing EA Games cricket in my college days and It was so boring hitting a sixer on every ball. Then I saw Yuvraj Singh hitting 6 balls out of the park in just 1 hour. It happened in 2007 while India played against England in a T20I match.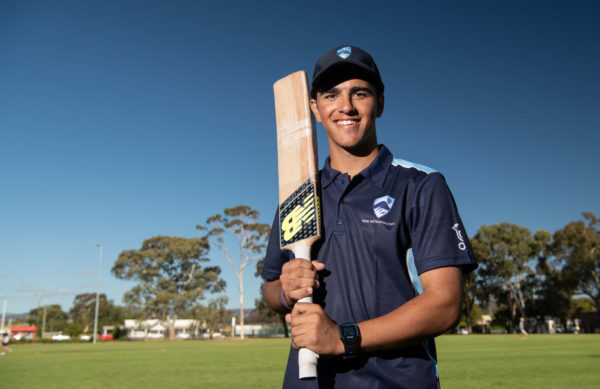 Something similar happened recently as an Australian U-19 cricketer Oliver Davies smashed 6 sixes in six balls against Northern Territory in the Under-19 National Championships.
Not just he reminded the audience about the brilliant game played by Yuvraj, he also scored a double century. Yes, Davies became the 1st batsman in the competition to score a double century as he made 207 runs in 115 balls.
Watch the video of him hitting 6 sixes in 6 balls-
Ball 1: Slog-swept for 6
Ball 2: Slog-swept for 6
Ball 3: Slog-swept for 6
Ball 4: Slog-swept for 6
Ball 5: Slog-swept for 6
Ball 6: Slog-swept for 6

Six balls in an over slog-swept for sixes 😲 https://t.co/uvh9ND4O9H pic.twitter.com/K5NtaCQmdP

— ESPNcricinfo (@ESPNcricinfo) December 3, 2018
Click Here to watch the video on Twitter.
Davies has become a hero of the Internet after this smashing innings. Here's how people reacted after watching the video-
#1
Excellent batting

— Satyajit saikia (@Satyaji08227518) December 3, 2018
#2
Bowler's reaction..! 😂👌

— T.S.Suresh (@editorsuresh) December 3, 2018
#3
Way to go!!!

— Elize Bekker (@bekker_elize) December 3, 2018
#4
WTF did I see…

— Nishant (@tensile_fe500) December 3, 2018
#5
On the stumps, outside leg stump, outside off stump… Merciless! I feel for the poor bowler…

— Devan Sabaratnam (@dsabar) December 3, 2018
#6
The bowler's expressions got me! 😂😂😂😂 pic.twitter.com/GcTrBuwFok

— PK (@iPkoppula) December 3, 2018
#7
Wow some hitting that it, well done @CricketAustrala, might see him in big bash soon

— Ajin (@ajinnair) December 3, 2018
#8
The one from a metre outside off was extraordinary

— Clint Ford (@Crf001) December 3, 2018
Isn't that brilliant?
Share Your Views In Comments Below