Entertainment
Australian Police Used A 2.0 Meme On Twitter, Rajinikanth Fans Can't Stop Laughing
Rajinikanth is a superstar in the true sense of the term, and he is a force to be reckoned with all over the world. And what's more popular than him?
Rajini memes, of course!
Whenever you think of something completely mindboggling or something that is impossible for a mortal human being, you think of Rajinikanth and even the Australian police seems to think so.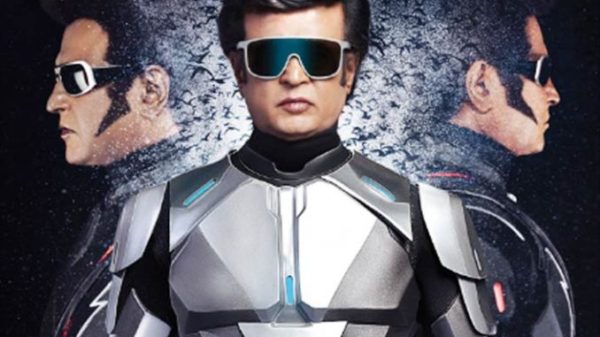 So, when the Australian police came across something they found rather unbelievable, they decided to resort to a Rajinikanth meme to explain their surprise.
The Derby police had conducted a blood alcohol test on a man and got a reading which was biologically impossible. The test showed that the man had 0.341 grams of alcohol in his blood, which basically means he was practically in a coma while driving.
To refer to this incident, the Derby police used Rajinikanth's dialogue from 2.0 "This is beyond science" to explain what happened.
A male subject to a breath test by Derby Police this morning provided a reading that biologically shouldn't even be possible.

The male had a BAC of 0.341% which is like driving whilst under a surgical anaesthetic or being in a coma. Oh, and he has 2 prior life disqual's 😉
#fb pic.twitter.com/roHAzHq1pv

— Derby Police (@DerbyPol) February 9, 2019
Rajinikanth fans have gone gaga over it, they can't help laughing at the apt usage of this meme. Check out what they have to say:
#1
OMG!! Thalaivar is everywhere 😅😅😅🤭🤭🤭

— Mariammah Prahalathan (@MariammahPraha1) February 10, 2019
#2
Superstar @rajinikanth meme 😍 pic.twitter.com/GkZbfggKl7

— Rajini Fans Germany 🇩🇪 (@RajiniFCGermany) February 10, 2019
#3
😎😎😎🤘🤘 pic.twitter.com/1PpiiQ0zB4

— DemiGod🤘தலைவர் (@puratchistart) February 10, 2019
#4
Thalaivar @rajinikanth is everywhere 🙌

— Trendz Rajini® (@TrendzRajini) February 10, 2019
#5
Have lived in WA for 12 years now, never knew Derby. 
Now I do – Credit to "Thalaivar" 
😍😍😍😍  #Rajinikanth #SuperstarRajinikanth #RajiniEngalThalaivar pic.twitter.com/lR13Oe1ey7

— Sakthivel Nanjundan (@n_sakthi) February 11, 2019
#6
Our Legend.. The God of Indian cinema 🤘
Proud to be your fan #Thalaiva @rajinikanth ❤❤ pic.twitter.com/ukF4PkkMga

— RAVISANKAR.S (@RAVISANKARS1) February 12, 2019
#7
Superstar 😍

— Rajinified 🤘 (@imhere_007) February 10, 2019
#8
— k.mugilarasan (@mugilvegeta) February 11, 2019
#9
Superstar Template pic.twitter.com/KP3Gg1OuSC

— Tirunelveli Nadar (@arabianstrong) February 10, 2019
What do you think of this? Tell us!
Share Your Views In Comments Below