News
Australian Senator Gets Slammed Online For Racist Comments After NZ Incident
In what is being described as few of the darkest days for New Zealand, at least 49 people lost their lives and 40 were critically injured in the shooting at Christchurch Central on Friday.
According to reports, at least 7 people lost their lives at the Linwood Masjid Mosque while nearly 41 people perished at the Masjid Al Noor mosque.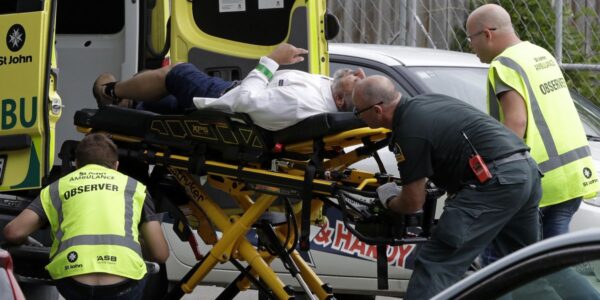 After the incident, several heartfelt tributes poured in from all over the world. However, it is a letter penned by Fraser Anning, the Australian Senator from Queensland, which has sparked a controversy.
I wonder if there will be as much outrage from the left wing when the next Muslim terrorist attack occurs?

Most likely silence and talk about "lone wolf attacks, mental illness and no connection to Islam".

— Senator Fraser Anning (@fraser_anning) March 15, 2019
He also said:
Does anyone still dispute the link between Muslim immigration and violence?

— Senator Fraser Anning (@fraser_anning) March 15, 2019
In the letter, Anning says that the growing fear of a Muslim presence is the cause of such violence. He also mentions that the immigration policy of New Zealand is responsible for such an attack.
He also mentioned that the media might try to assert that gun laws were responsible for such shootings, but that is cliched and according to him, the real issue is this:
what. the. heck. #Christchurch pic.twitter.com/gLQi9XXpkY

— Sammy (@DaRealSamBB) March 15, 2019
A lot of netizens slammed him online, calling it utterly despicable.
#1
At a time for grieving and reflection, this Australian senator @fraser_anning fans the flames of violence & extremism. Australians will be utterly ashamed of this racist man. In no way does he represent our Australian friends https://t.co/uzezIeNjbN

— Sajid Javid (@sajidjavid) March 15, 2019
#2
Are you f*cking kidding me???? This guy is an Australian senator? SHAME on you @fraser_anning.
I hope your fellow Australians respond to this disgusting statement with the same blind fury I am feeling. pic.twitter.com/W2XuX3fWkZ

— Piers Morgan (@piersmorgan) March 15, 2019
#3
This is an official press release from an elected senator in Australia. Today. pic.twitter.com/CwqHjmAmqp

— Susan Carland (@SusanCarland) March 15, 2019
#4
Those who peddle racial or religious hatred may not take up a gun or a knife themselves but they all too often inspire those who do. Violent extremism begins with extremism & hate speech.

— Malcolm Turnbull (@TurnbullMalcolm) March 15, 2019
#5
New Zealand, like Australia, is home to people from all faiths, cultures and backgrounds. There is absolutely no place in either of our countries for the hatred and intolerance that has bred this extremist, terrorist violence and we condemn it.

— Scott Morrison (@ScottMorrisonMP) March 15, 2019
What is your take on this? Stay tuned for more updates.
Share Your Views In Comments Below