My Story
Avi Vinay – A Portrait of Success and Inspiration!
"Where there's a will, there's a way", is a mantra Avi Vinay has stood by. And that's paying him dividends, and how.
Born in Jharkhand, Avi Vinay, had an aptitude for sketching since childhood. While he dreamt of making a career out of it someday, his circumstances were not favourable enough to help him reach his goal.  Facing an already painful loss of his mother in 2009, Avi, also lost his father in 2014. He was suddenly staring at economic hardships and taking care of family needs. His ambition of becoming a prominent sketch artist, had to be forsaken to support his family of three. And to make ends meet, Avi started working multiple jobs ranging from scrap work to painting walls.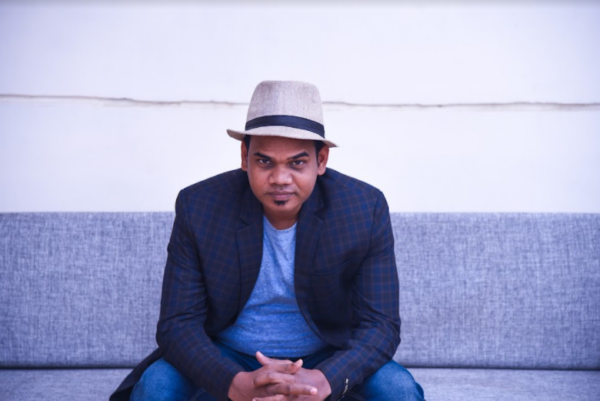 But, as they say, success rewards hard work, Avi, never lost hope and kept exploring new ways to hone his sketching skills while still juggling his multiple jobs. One of his friends introduced him to the short video app ecosystem in 2019. The plethora of sketching and painting videos Avi watched inspired him to hone his own skills, and paved the way for his growth as an artist. Avi realized the scope in the short video space and seized the opportunity. He toiled tirelessly to buy an I-Pad and Stencil on EMI, thus, starting his own journey as a short-video content creator by creating scintillating sketches and portraits. This resulted in firmly establishing him as a true artist and helped him gain immense popularity.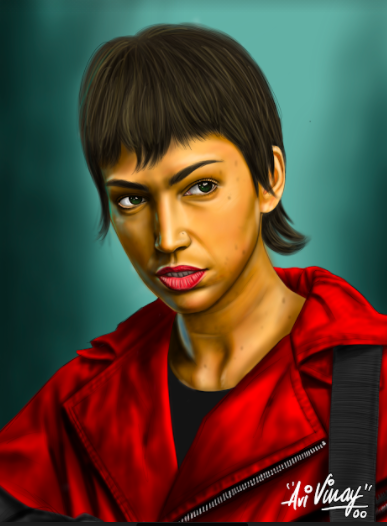 While this was happening, short-video platforms grew and "Josh" from Verse Innovation emerged as a market leader in the Indian short video app ecosystem, a testament to Indians spending 5X more time on homegrown short-video apps than global platforms (RedSeer consulting Report, 2019). Josh has now become a platform that has been motivating young Indians to showcase their talent while engaging and entertaining users and build themselves a fan base.
Recognizing Avi's talent and efforts, he was hand-picked by the Josh team who onboarded him as a verified content creator on the platform. A bet that paid off, leading Avi to build over 1.5 million fans on Josh.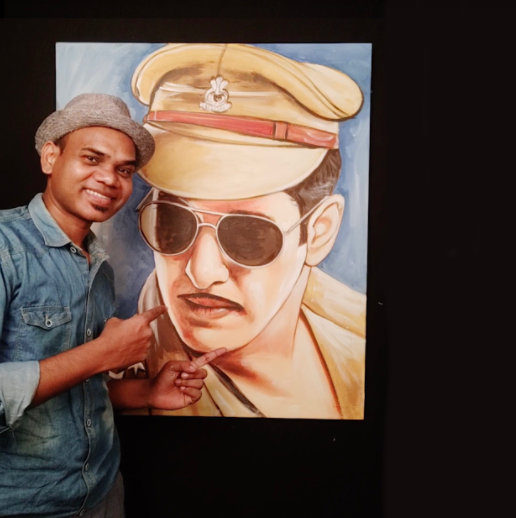 Talking about his journey and his growth in popularity on Josh, Avi says, "In my opinion, every talent requires a right platform to shine, and I firmly believe that Josh is doing a commendable job by providing the creators an optimum platform to showcase their skills. I am overwhelmed by the kind of response I have received from the people, and this would not have been possible without the support of Josh team. I have a tagline that I use in all my videos – मेरे काम से मेरी पहचान. Josh as a platform has helped me in understanding the true meaning of this phrase as people have now started recognizing me through my content. A big thanks to Josh for being the wind beneath my creative wings."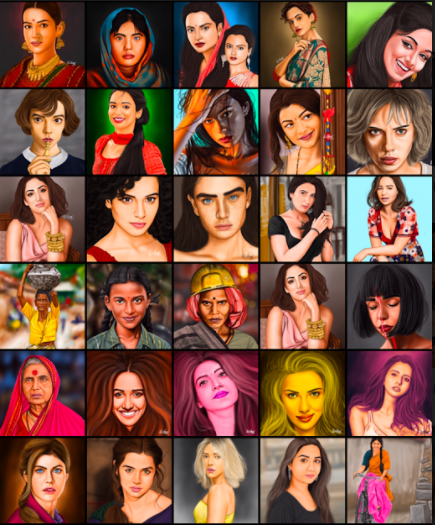 Thanks to Josh, Avi has not just grown as an artist today, but his opportunities have increased manifold. He also now teaches digital painting and sketching in a private school in Gurugram. To top this, his work is being recognized by popular B-town celebrities like Ajay Devgan, Rajkummar Rao, Shilpa Shetty, Arjun Kapoor among others, which got him a commissioned opportunity to design the poster of the Ajay Devgan starrer – Bhuj. He continues his hard work and is currently working on five more similar projects— no small feat by any means to the boy who almost struggled to fulfil his dreams.
While Avi Vinay's story of grit inspires you, Josh, the made-in-India, short-video app launched in August 2020 by VerSe Innovation continues to represent a confluence of India's top 1000+ best creators, 20000 strong managed community of creators, the 10 biggest music labels, 15+ million UGC creators, best in class content creation tools, the hottest entertainment formats, and formidable user demographics. Josh has been consistently rated as the leading Indian short-video app in India on the Play store with 100 million+ downloads and is currently the fastest growing and most engaged short-video app in India with 115+ million MAUs (Monthly Active Users) and 56+ million DAUs (Daily Active Users). All to give artists like Avi Vinay a nudge to realise their ambitions and dreams.
Check out Avi Kumar's Josh profile and encourage him here – https://share.myjosh.in/profile/1afeee11-5cea-40e1-8a1a-e4f162f324e
Share Your Views In Comments Below