Bollywood & TV
After Azaan Episode, Sonu Says National Anthem Shouldn't Be Played In Theaters. Twitter Is Angry
Sonu Nigam had already been surrounded by loads of controversies following his Azaan comments. He had invited a lot of ire by passing negative comments about the noise caused due to Azaan. Later, he had clarified his stand and also quit Twitter to avoid more controversies.
Once again, he has sparked a debate and this time, the issue highlighted is "Playing National Anthem in Theaters". He is of the opinion that National Anthem should be respected but shouldn't not be played in theaters. He spoke about the issue in Manthan Aaj Tak.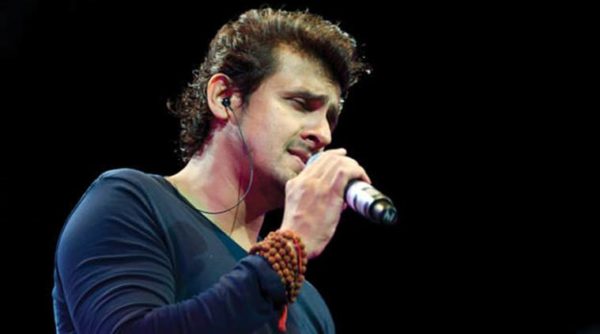 Sonu Nigam said,
"If I respect national anthem, then why will I play in cinema? According to me, national anthem should not be played in cinema. One should respect national anthem. If Pakistan national anthem is played, I will stand with them. When national anthem is played at cinema halls people stand up without their wish, they should stand with respect. Why in cinema hall?"
He even compared it with parents' respect and said,
"I respect my parents and if I know they will not be respected at certain places, why should I take them there? I want them to be respected when they go out. Similarly, the national anthem should not be played at places where it will not be respected"
According the singer, national anthem is very prestigious and sensitive and theaters are not the right place to play it.
Check out his interview here;
थिएटर में राष्ट्रगान गलत: सोनू निगम #MumbaiManthan #ATVideo
पूरा कार्यक्रम देखने के लिए:https://t.co/666pwOFNhc pic.twitter.com/lRJQR1xlUm

— आज तक (@aajtak) October 26, 2017
Click here to watch it on Twitter.
And as usual, he landed in controversy yet again. He faced the backlash!
You won't like it?
बच्चे बड़े बार बार सुनेंगे तो उन्हें याद हो जाएगा, यह आपको अच्छा नहीं लगता सोनू जी?

— Dhanraj Wadhwani (@WadhwaniDhanraj) October 27, 2017
Pakistan Bhejo!
YE PAKISTAN KE ANTHEM PAR KHADA HOGA INDIA KE LIYE NAHI….
ESKO PAKISTAN BHEJO

— Deepu Rastogi (@deepurastogi) October 26, 2017
Bewakoof!
अब ये बेवकुफ भी सलाह देने लगा

— FAZLU THANEDAR (@FThanedar) October 26, 2017
They can stand up!
भारत के लोग 3 घंटे बैठकर मूवी देख सकते हैं तो 5 मिनट देश के राष्ट्रगान के लिए खड़ा भी हो सकते हैं

— Mr Sadhu (@sadhutanty) October 26, 2017
Why not respect?
https://twitter.com/realanujgoel_/status/923586409717317632
This is the latest issue of debate and we are not surprised to see people go against him once again. However, Sonu Nigam has given a balanced view and it's quite logical.
Share Your Views In Comments Below