News
Baba Ka Dhaba Owner Takes U-Turn, Apologizes To YouTuber For Accusing Him Of Theft, See Video
We have always maintained that the Internet is a great place to be as here a person can increase his knowledge, get entertained, make new friends, share whatever he wants with the world and so on but it is also true that this is also a great tool for helping the needy people. What makes the Internet and the social media networks stand apart from other medium is their immense reach among people. The "Baba ka Dhaba" episode is one of the best cases which has displayed power of the Internet but unfortunately, it led to controversies and set up a bad precedent.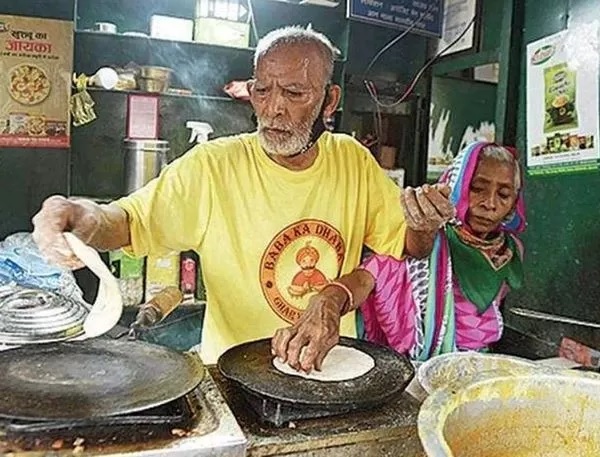 Let us refresh your memories a little – in 2020, the Indian government had to impose lockdown due to the coronavirus pandemic and it affected all and sundry in an adverse manner, especially the weaker section of the society. After the unlock process started, a YouTuber Gaurav Wasan shot a video of an elderly couple who ran a road side small eatery known as "Baba ka Dhaba" in Malviya Nagar, Delhi, and were very upset because of the low business. The video soon went viral and while some people tried to help them by going at the dhaba and eating over there, there were also some people who helped the couple financially as they used to live in different cities.
Baba ka Dhaba's owner Kanta Prasad became very famous shortly and people were also happy seeing his situation changing for better but soon he was in the center of a controversy as he filed a complaint against Gaurav Wasan and alleged that Wasan was involved in misappropriation of funds which were sent by people for helping him and his wife. Kanta Prasad accused Gaurav Wasan of mischief, cheating, criminal conspiracy and criminal breach of trust.
Delhi: Kanta Prasad, owner of #BabaKaDhaba, files Police complaint against Gaurav Wasan -who first shot his video & posted it- for allegedly misappropriating funds raised to help his wife & him. He alleges cheating, mischief, criminal breach of trust, criminal conspiracy by Wasan pic.twitter.com/f1IGxwcB2e

— ANI (@ANI) November 2, 2020
However now after 7-8 months, the Baba ka Dhaba owner has put an end to the controversy by apologizing to Gaurav Wasan in a video which is going on viral on social media. In the video, Kanta Prasad is heard saying that Gaurav Wasan was not a thief and he never called him thief as well.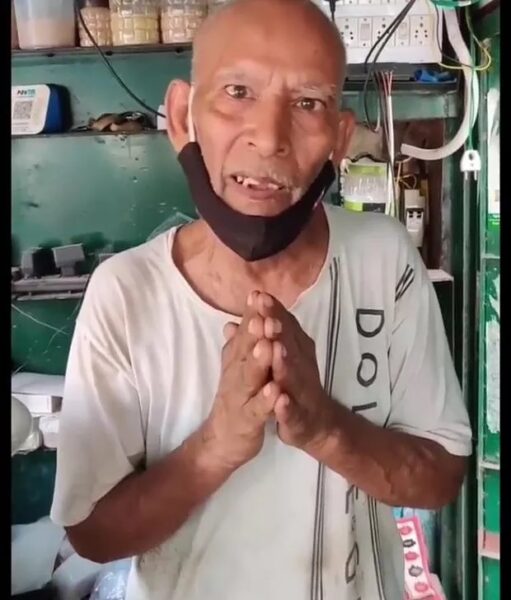 According to Kanta Prasad, the only mistake which he made was that he said he called Gaurav Wasan but in reality, Wasan came on his own and for that, he apologized to everyone.
Here is the video:
Click to watch this video directly on YouTube
Social media users have also reacted to his apology video and while many slammed him for taking a u-turn after things turned out to be unfavourable, there were few who urged others not to slam considering his age and instead support him.
Check out some of the selected reactions:
#1

#2

#3

#4

#5

#6

#7

#8

#9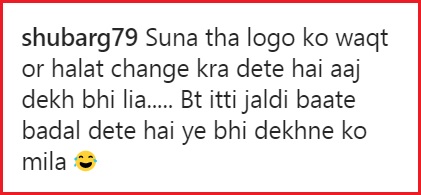 #10

#11

#12

#13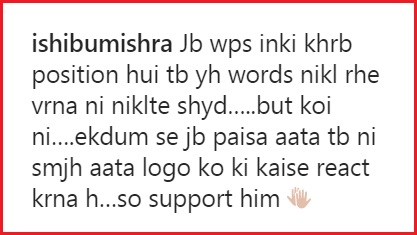 #14

#15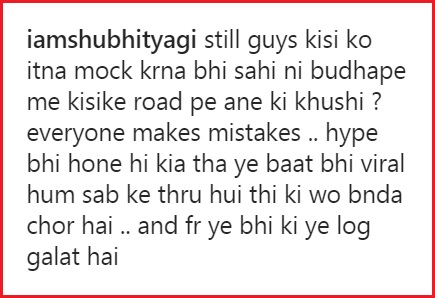 Kanta Prasad had moved out of his small side eatery and opened a restaurant but now the restaurant has been shut down and he is back to his old place. As per the reports, Kanta Prasad has slammed the social worker who helped him in opening the restaurant and said that the monthly expenses of the restaurant were around Rs. 1 lakh while the sales never crossed the Rs. 40K mark.
Share Your Views In Comments Below