Sports
"Babuji Zara Dheere Chalo," Shikhar Dhawan & Chahal Come Up With A Hilarious Video For Fans
There is no denying the fact that the Indian cricketers love to use social media platforms for posting regular updates of their personal and professional lives as well as for interacting with their followers but there are few of them who also like to post funny videos and keep their fans entertained.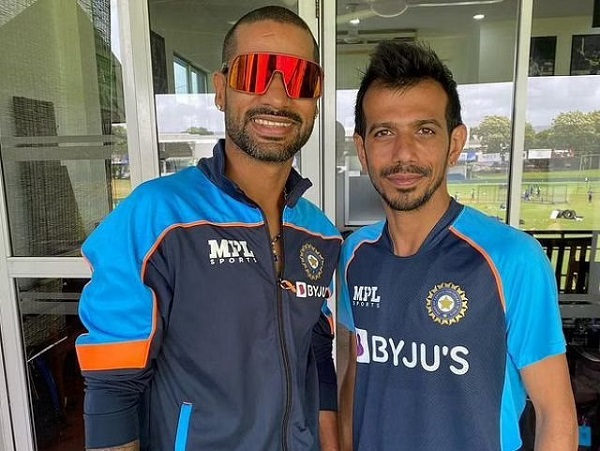 Shikhar Dhawan and Yuzvendra Chahal are two Indian cricketers who leave no chance of making a good video for their followers so how it is possible that we don't get to see a hilarious stuff when they are together in National Cricket Academy, Bengaluru.
A camp has been organized by the Board of Control for Cricket in India (BCCI) and the selection committee in NCA in which some selected limited overs cricketers are taking part and they are working on their fitness before joining their IPL teams on March 15. Rahul Dravid, the head coach of the Indian cricket team, is also present in NCA for providing guidance to the players. The cricketers will have to go under the fitness test assessment which will be taken for the ICC T20 World Cup 2022.
Shikhar Dhawan has posted a funny video which also features the spinner Yuzvendra Chahal along with the staff members of NCA and the Indian pacer Bhuvneshwar Kumar is also seen enjoying the gimmicks of his teammates.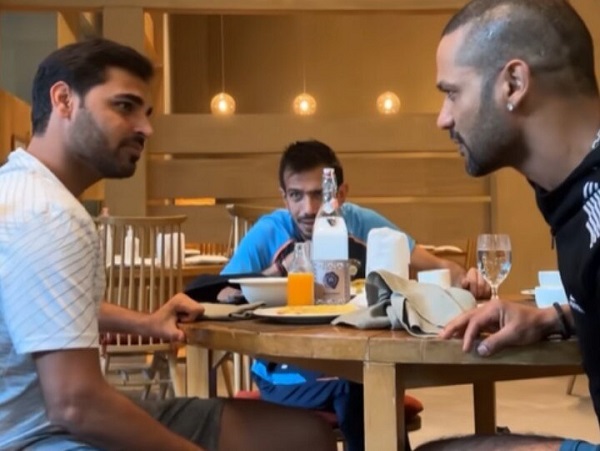 The caption of the video read, "Humaare aas paas humaari sewa karne waale logon ko apni life ka part banakar, unhe khushi dekar jo anand milta hai uska maza alag hai aur pichey se Bhuvi bhi enjoy kar raha hai." (The satisfaction that we get by making those people happy and by making them a part of our lives who serve us is just amazing and Bhuvi is also enjoying from the other side).
Watch the funny video:
Click here to watch this video directly on Instagram
While Shikhar Dhawan is struggling a little bit as far as his form is concerned, Yuzi had a good time in the series against West Indies and Sri Lanka. Though Gabbar is not a part of the Indian squad as of now and he has also been demoted in the annual contracts of the BCCI, many former cricketers and experts feel that he will certainly be a part of the Indian squad for the T20 World Cup 2022 as there are good chances that he will regain his form in the IPL 2022.
How did you find the video? Hilarious, isn't it?
Share Your Views In Comments Below