Sports
"Balla Mujhe Na Maar De," Ishan Kishan Reveals Virat Kohli's Words After He Smashed Double Ton
The Bangladeshi cricket team may have won the 3-match ODI series against India by 2-1 but the manner in which India made a comeback in the last ODI of the series was certainly a great one and the hero of India's win was young cricketer Ishan Kishan.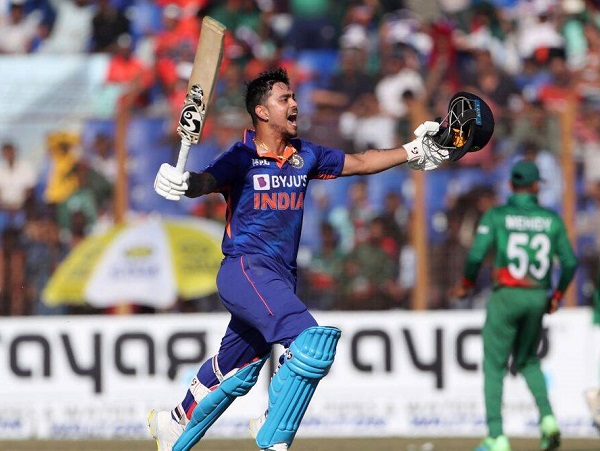 Ishan Kishan is not getting many chances nowadays and in this series, it was his first match as he replaced the Indian skipper Rohit Sharma who had to miss the match due to his thumb injury. The 3rd ODI was won by India by a huge margin of 227 runs as India posted a total of 409/8 runs on the score board after batting first. Ishan Kishan opened the Indian innings along with Shikhar Dhawan and the wicketkeeper-batsman scored 210 runs in 131 balls; his innings included 24 fours & 10 sixes. With this innings, Ishan Kishan has become the fourth Indian cricketer to score double hundred in ODIs plus he has also broken the record of Chris Gayle's fastest ODI double ton.
Ishan Kishan stitched a partnership of 290 runs with Virat Kohli who scored his 72nd century in this match (113 runs, 91 balls, 11 fours & 2 sixes) and became the second cricketer of the world to score the highest number of international centuries. As of now, the cricketer who holds the record of maximum number of international centuries is Sachin Tendulkar and he is sitting at the top with 100 international centuries.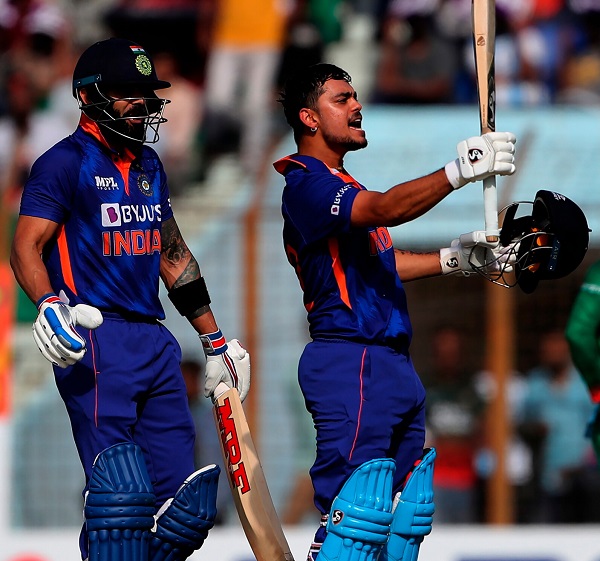 After his superb innings, Ishan Kishan addressed the media and he also talked about the conversation that he had with Virat Kohli when he was close to touching the 200 mark. Ishan Kishan said that when he was on the score of 197, he felt that he would hit a six when Mustafizur would bowl a slower one but as it was the first time that he got to play in this series, he didn't want to miss this opportunity so he asked Virat Kohli to keep on reminding him that he had to take single otherwise he would play an aggressive shot.
Ishan Kishan further said that Virat Kohli was constantly reminding him of taking a single but when he touched the 200-mark and started celebrating, he didn't know who was near him and it was then Virat Kohli came in front and told him that he (Ishan) could have hit him (Virat) with the bat.
In his words, "Toh he was just reminding me ki single lena hai. Fir khushi mein maine dekha nahi ki kaun kahan hai, Virat bhai peeche the toh unhone bola balla mujhe naa maar de".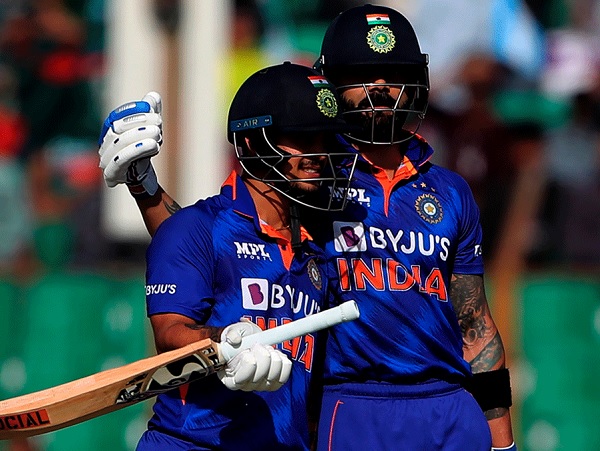 Virat Kohli also celebrated Ishan Kishan's double ton with full enthusiasm and it was a great display of sportsman spirit and camaraderie between the players.
On the other hand, the Bangladeshi team could manage only 182 runs in 34 overs and lost the chance to whitewash the series.
Now India and Bangladesh will face each other in 2-match test series starting from tomorrow (14th Dec 2022).
Share Your Views In Comments Below