Sports
Ban Asif Ali Trends On Twitter As Asif Ali Lifts His Bat To Hit Fareed Ahmad During PAKvsAFG
The Pakistan Vs Afghanistan cricket match in the Asia Cup 2022 which was supposed to be a one-sided game turned out to be the most thrilling and controversial match of the tournament. While it will be nown for the heroic efforts of the Afghani team, it will also be remembered for the consecutive two sixes of Naseem Shah which recalled the memories of Javed Miandad winning six that was hit against India; however, it will also be in the minds of cricket lovers for the ugly fight between Pakistani batter Asif Ali and Afghani bowler Fareed Ahmad.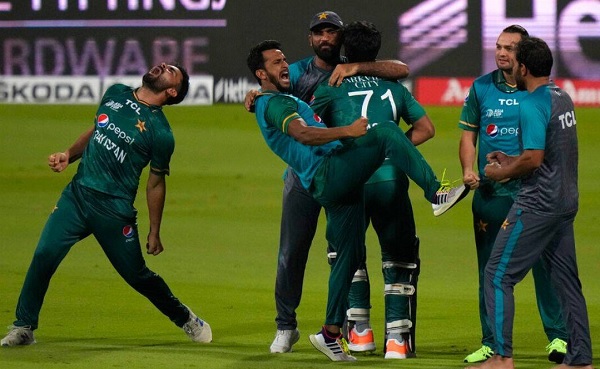 The match was played yesterday at Sharjah Cricket Stadium and Pakistan decided to bowl first after winning the toss. The decision was proved correct as the Afghanistan batters could manage only 129/6 in their stipulated 20 overs with Ibrahim Zadran (35 runs, 37 balls, 3 fours & 1 six) being the highest scorer for the team.
The target of 130 seemed to be meager for the Pakistani team considering the fact that it has a pretty strong batting lineup but Pakistan didn't have a good start as skipper Babar Azam got out for golden duck and then Fakhar Zaman got out on the score of 5. Though Mohammad Rizwan (20 runs, 26 balls, 1 four & 1 six) and Iftikhar Ahmed (30 runs, 33 balls, 2 fours) tried to stabilize the innings, soon they also got out and Pakistan started losing wickets regularly including the wicket of Shadab Khan who was the team's highest scorer of the match (36 runs, 26 balls, 1 four & 3 sixes).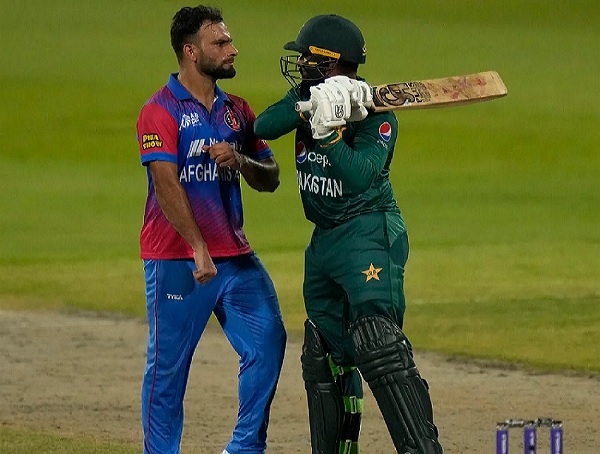 However, some quick hitting by Asif Ali (16 runs, 8 balls, 2 sixes) kept the hopes of Pakistan alive but in the 19th over when he got out, the bowler Fareed Ahmad got into a ugly spat with him and Asif Ali was seen lifting his bat to hit the Afghani bowler. Both the players were soon separated by the Afghani players and umpires and many cricket fans started demanding that Asif Ali should be banned for his irresponsible behaviour.
Here are some of the selected tweets:
#BanAsifAli @ICC It's not the first time this Pakistani cricketer misbehaved on the ground, last time in a match he pointed his bat as Gun & today he was trying to hit Afghan Player with his bat, extremely disgraceful & unethical. SHAME. pic.twitter.com/tDhvFTjWo7

— Khalid Amiri – خالد امیري (@KhalidAmiri01) September 7, 2022
Dear @ICC
@iccemediaComms This is lnsult
tu cricket We, Want Asif Ali Banned#BanAsifAli#ACCMedia1 pic.twitter.com/I6l8ct7qmR

— S Muhammad Nasre (@JavidArman19) September 8, 2022
#BanAsifAli #NaseemShah #PAKvAFG

Pakistanis after seeing Afghanis demanding to ban Asif Ali: pic.twitter.com/RaXf5tkUlW

— Aly Haider R. (@thealyhaider) September 8, 2022
#BanAsifAli For This pic.twitter.com/N66Ra7cycM

— Thakur Abhi🇮🇳 (@thakurabhi112) September 7, 2022
What is this? Really shameful. @ICC should take some strict action against this guy.#BanAsifAli pic.twitter.com/LGFpQ6vm3V

— Ziba Gulley ( زیبا ګل ) (@xzayx__89) September 7, 2022
Asif Ali got good support on social media platforms but it will be interesting to see whether the ICC will take any action against him or not.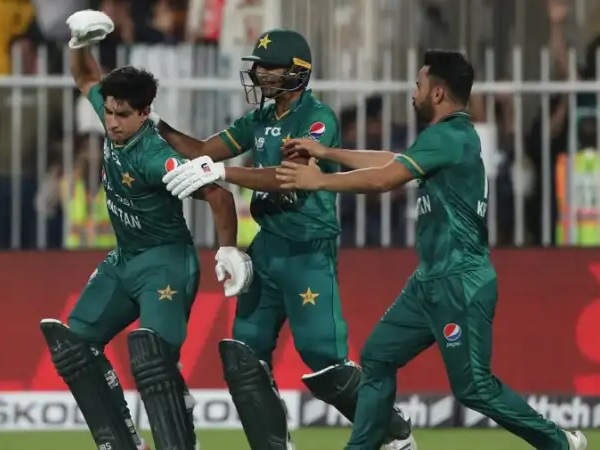 Naseem Shah (14 runs not out, 4 balls, 2 sixes) won the match for his team in the last over as Pakistan's score was 131/9 in 19.2 overs.
Should Fareed Ahmed or Asif Ali be punished? What is your take? Share with us.