Sports
Barmy Army Roasted For Calling Ashes Bigger Than INDvsPAK, Wasim Jaffer's Reply Is Epic
Last few days have been quite entertaining for the Asian cricket fans because not only they are getting to watch good cricket in the Asia Cup 2022 but they also got the chance to watch India and Pakistan clashing against each other two times.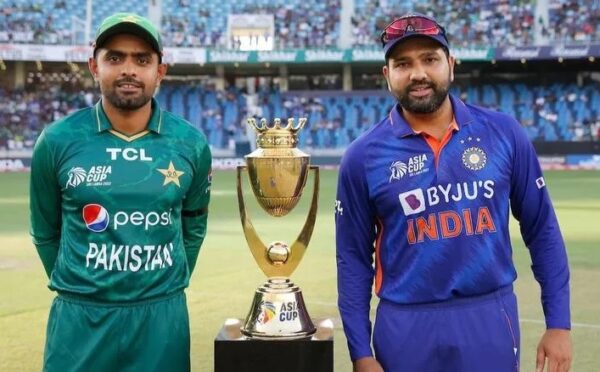 While India and Pakistan are arch-rivals on the cricket field, they haven't played any bilateral series for a long time because of the tension prevailing between both the nations. There is no denying the fact that the intensity of India-Pakistan matches is very high and fans are in no mood to see to their team lose, especially the Pakistani fans who have become famous for breaking TVs after Pak loses to India.
However, the fan group of the English cricket team Barmy Army doesn't feel in the same manner as recently it made a tweet as per which Ashes is bigger than India vs Pakistan. Ashes is the test series which is played between England and Australia and England has a pretty bad record in this series, in fact England lost the last Ashes to Australia by 4-0.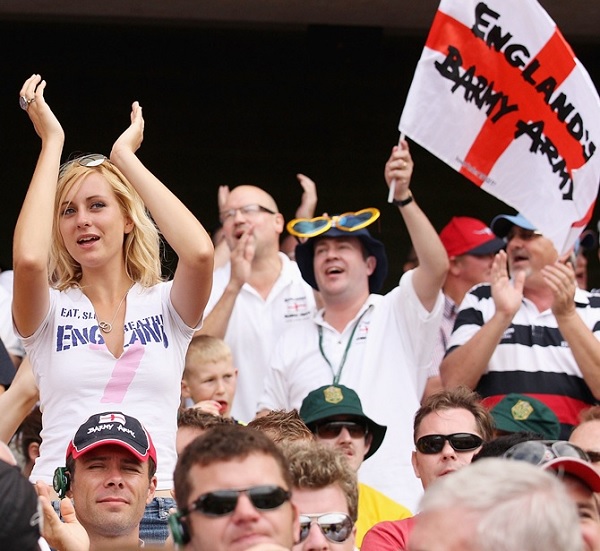 Barmy Army has a reputation of being critical towards the Indian cricketers and Indian cricket fans. It has also been trolled by the Indians on many occasions but this time, it invited the ire of the Pakistani cricket fans as well.
Here is the tweet made by Barmy Army, "Ashes > India vs Pakistan anyway"
Ashes > India vs Pakistan anyway

— England's Barmy Army (@TheBarmyArmy) September 4, 2022
Soon, fans from India and Pakistan started roasting Barmy Army mercilessly and here are some of the selected reactions:
#1
Australian vs Zimbabwe > Ashes

— Naseem Akram (@naseemakram100) September 4, 2022
#2
Next joke plz

— Prakash 18 🇮🇳 (@GoatdeVilliers) September 4, 2022
#3
England lost Ashesh 4-0 all one sided🙂

— Resistor (@ved_ant_78) September 4, 2022
#4
Half of England is definitely watching #indvspak 😌

— dharani. A (@dharaniAmanohar) September 4, 2022
#5
Lol even half England don't watch eng vs aus.
England is a football loving nation.

— Himanshu Sharma (@Himansh87136168) September 4, 2022
#6
Atleast Ind vs Pak matches are thrilling unlike England losing one sided in Aahes 😭😭😭

— gurudattaaa (@gurudattaispog) September 4, 2022
#7
Its literally 13-0 for you in australia😂

— Mussab (@Mussab30692385) September 4, 2022
#8
Ind vs Pak your dad.

— Akhilesh Kumar (@Akhileshmaury01) September 4, 2022
#9
Poor babies lacked attention for 4 hrs and uses IND Pak game for reach

— Chan S (@MelomaniacGuy) September 4, 2022
While cricket fans left no stone unturned in roasting Barmy Army, the epic tweet came from the former Indian cricketer Wasim Jaffer who has made a reputation of posting creative and funny memes on the micro-blogging site Twitter.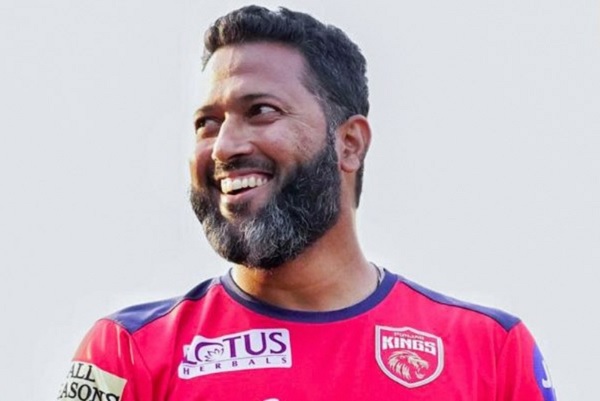 Wasim Jaffer tweeted, "If I was an England fan, with the Ashes record Eng has, I'd downplay the Ashes if anything #INDvPAK"
If I was an England fan, with the Ashes record Eng has, I'd downplay the Ashes if anything 😅 #INDvPAK https://t.co/zqFbIyt2lv

— Wasim Jaffer (@WasimJaffer14) September 5, 2022
Wasim Jaffer was hinting towards the pathetic record of England in Ashes but Barmy Army won't stop doing things which end up making them butt of jokes because this is what they do the best.
Share Your Views In Comments Below