Sports
Barmy Army Shares Clip Of James Anderson Dismissing Indian Batsmen, Indian Fans React Fiercely
The England cricketer James Anderson has certainly proved that age is just a number as this 38 years old pacer is still bowling like any young pacer. He has stopped playing in the shorter formats as he wants to focus completely on the longest and purest format of the game. James Anderson has taken 614 wickets in 160 matches and he is the highest wicket taker if we talk only about the fast bowlers. In his test career, he has taken five-wicket hauls 30 times and 10 wicket hauls three times which speak highly of his caliber.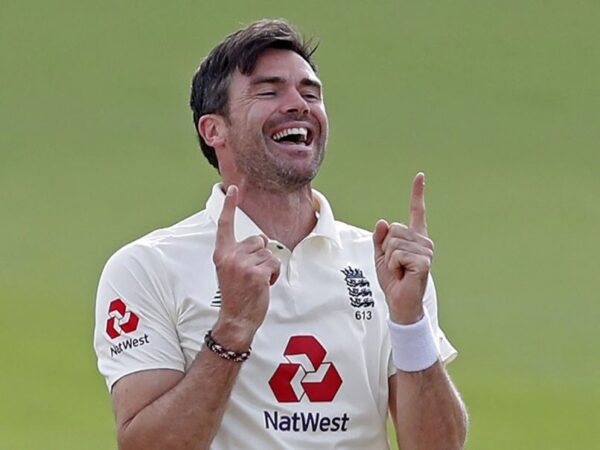 The haters of James Anderson allege that he can bowl well in those conditions which are helpful for him but on the recent tour to India, Anderson proved them all wrong by posing problems for the Indian world-class batsmen on the slow Indian tracks.
Recently the Barmy Army, the group which supports the English cricket team, posted a video on the micro-blogging site Twitter in which it showed Anderson ripping apart the defense of the Indian batsmen. The video was captioned, "To all the India fans in our mentions saying Jimmy 'Clouderson'".
To all the India fans in our mentions saying Jimmy 'Clouderson' 🤣🎣 pic.twitter.com/PPt5PkLSSr

— England's Barmy Army (@TheBarmyArmy) May 10, 2021
Click here to watch this video directly on Twitter
When it comes to cricket, you just can't mess with the Indians and soon the Indian Twitterati was busy replying the Barmy Army. Here are some of the selected tweets:
#1
— 𝑴𝒂𝒏𝒂𝒗 𝑪𝒉𝒂𝒘𝒍𝒂 (@Manav_Chawla_) May 10, 2021
#2
Hope y'all Remember this kid… pic.twitter.com/ko7xfvmx2c

— 👽 Anakin Skywalker 👽 (@Java1Seven) May 10, 2021
#3
they managed to squeeze all his cloudless wickets in one video😁

— Mikhail (@MikSpamsL2) May 10, 2021
#4
What about this?🤣 pic.twitter.com/boaDJOqWrt

— Jd sarvaiya (@imjdsarvaiya) May 10, 2021
#5
— ℭʜᴀɪᴛʜᴜ ℜᴇᴅᴅʏ (@chaithu_reddy18) May 11, 2021
#6
— 𝐒𝐚𝐭𝐲𝐚𝐣𝐢𝐭 𝟏𝟖👑💫 (@im_satyajit123) May 11, 2021
#7
how they treat us vs how we treat hem pic.twitter.com/qyDsb2mik6

— Vansh Srivastava(Wears a mask!) (@Vanshthegreat45) May 11, 2021
#8
Oh he ll rip through the top order in the first test
We all know that

The problems will begin for the England team from the second test

— Jst Utkarsh🇮🇳🏏 (@JstUtkarsh_) May 10, 2021
#9
Rishabh pant be like – 😎😎 pic.twitter.com/p1fsxjQZhh

— ICT FAN💙 (@Spellbounded17) May 10, 2021
#10
Man , this is really gonna age well,
You guys pick one wicket of Jimmy clouderson of his 18 year career where he dismissed a rookie player.

— Dalston😷 (@DalstonICTfan) May 10, 2021
#11
Because We Don't have any "Accidental" world cup trophy 😉

— अनन्य शुक्ला (@_cow_corner) May 10, 2021
#12
How this particular tweet may end up by Sep pic.twitter.com/eZiWWDe9HI

— Srini (@softsignalout) May 10, 2021
#13
nice bait but we won the series guys 👋🏻🥴

— Aditya (@adixtya_) May 10, 2021
#14
Meanwhile Pant be like- Hold my reverse sweep 😤😤

— Chinmay Kabi ଚିନ୍ମୟ କବି (@ChinuKabi) May 10, 2021
During an interview, James Anderson has also talked about the noises with regard to his increasing age and said that this is what frustrates him a lot. Talking about England, he states that it happens the most in his country that when a person reaches a certain age, he is expected to slow down and people try to make him believe that he will lose the ability to perform his job in an efficient manner. Anderson further adds that it is not the case in reality and he can say this with his own experience.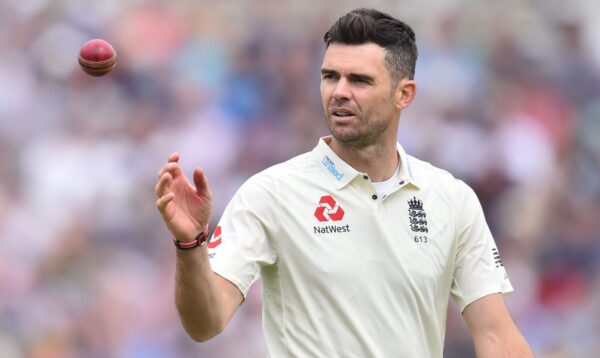 India will be visiting England in July where both the teams will be playing a 5-match test series and it will be interesting to see how the Indian batters will face him in the conditions which will be very conducive for him.
Share Your Views In Comments Below