Sports
Barmy Army Tries To Troll Virat Kohli & Team, Gets Mercilessly Roasted By Indian Fans
The Indian and England cricket teams are now facing each other in the first test match of the 5-match series which is being played at Trent Bridge, Nottingham, and while the cricketers are battling it out on the field, their Indian and English fans have taken their fight to the social media networks.
Barmy Army is one of the biggest supporter groups of the England cricket team and they support their team not only in the home country but also overseas wherever they are playing cricket. Barmy Army had once again rubbed the Indian fans in a wrong manner by taking a jibe at Virat Kohli and his team even before the start of the first test match.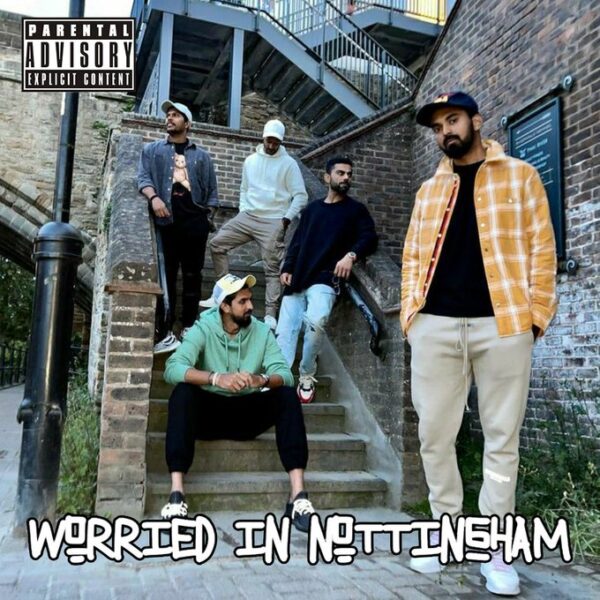 Barmy Army posted a photo in which Indian cricketers Virat Kohli, Ishant Sharma, KL Rahul, etc. are seen posing in a stylish manner. The caption of the photo was, "NEW MUSIC: Worried in Nottingham by Kohli's Boys" and the tagline printed on the photo read, "Worried in Nottingham".
NEW MUSIC: Worried in Nottingham by Kohli's Boys 🎶#ENGvIND pic.twitter.com/zCelFeLaYU

— England's Barmy Army (@TheBarmyArmy) August 3, 2021
Barmy Army is referring to the fact that the pitch at Nottingham has grass on it because of which the ball may swing more and it may be troublesome for the Indian batters to play on this pitch.
However, what Barmy Army forgot was that Nottingham was the venue on which the Indian skipper Virat Kohli played superb innings of 97 and 103 last time when India visited England. It was the third match of the four match series and India won it by a huge margin of 203 runs. However, the hosts won that series by 3-1 and the Indian team will certainly like to make history by winning the series this time.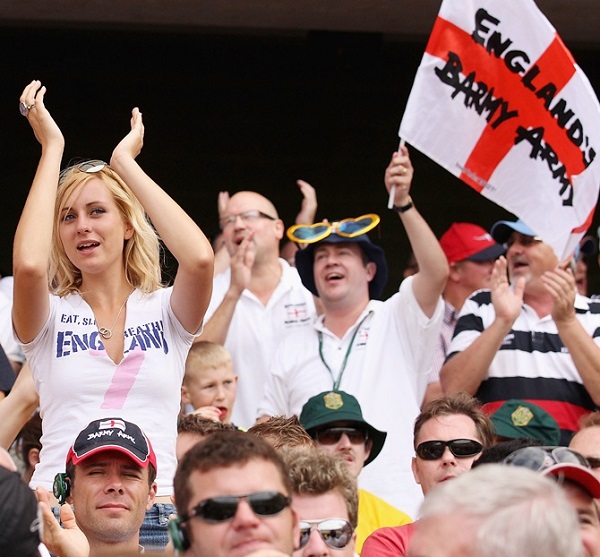 The Indian fans gave it back to Barmy Army in a perfect manner and reminded them of Virat Kohli's brilliant performance at Nottingham in the last series played between both the countries in England.
Here are some of the selected tweets:
#1
Last time Kohli at Nottingham : pic.twitter.com/sx2aAgCdx6

— Umakant (@Umakant_27) August 3, 2021
#2
When you know Captaincy is in Danger: pic.twitter.com/R17uW5BkFs

— Sai Krishna💫 (@SaiKingkohli) August 3, 2021
#3
Kohli's obsession
Or fear 😂😂😂😂

— Rahul Mehra (@Rahulmehra96) August 3, 2021
#4
Saving this @TheBarmyArmy 👍 pic.twitter.com/LxLLQ2uqAw

— Zulqar Nain| (@ZCskian) August 3, 2021
#5
Would see who is worried after the end of the first test for sure 😌

— Tech Benchmark (@tech_benchmark) August 3, 2021
#6
Hey yo English people, when you loose the series, please dont give excuses of not having:

Ben Stokes
Archer
Woakes.

— Just Cricketism (@JustCricketism) August 3, 2021
#7
Job dhoond le koi. Tera poora account ICT k naam pe chal rha h.

— Sanjana (@Sanjana1414) August 3, 2021
#8
Well they look anything but worried! In fact they look quite cool and relaxed to be honest!

Perhaps you should take a trip to @Specsavers to have those tired eyes looked at!! https://t.co/KM7VrsQAZ3

— Cricketologist (@AMP86793444) August 3, 2021
#9
probably @TheBarmyArmy forgot what happened last time back in 2018. When @ECB_cricket were thrashed out of the game by Virat & Co.

— Prince Arora (@Arora_Prince508) August 3, 2021
#10
OLD MUSIC : 'Streets of London' by Ben stokes 🎶 pic.twitter.com/R4aC0rX86A

— Mahesh.💫 #inactive (@CloudyCrick) August 3, 2021
As far as the first test match is concerned, the hosts won the toss and decided to bat first and by the time this article was written, England had scored 78 runs at the loss of 3 wickets.
We wish all the best to the Indian cricket team for the test series.
Share Your Views In Comments Below