Bollywood & TV
BB 11 Padosis Luv Tyagi And Sabyasachi Were Caught Kissing In The Smoking Zone By Housemates?
Bigg Boss brought in a major twist in the story when they got the Padosis enter the house in a very dramatic way. They all entered with their case of family property and interesting backdrop story.
Each padosis plays a part in the story and they have to pretend to be that character until and unless they are caught by the housemate.
Well, we all know that Vikas Gupta has already guessed that they are all acting and none of the stories of character is true. However, the other housemates are still clueless or not sure about it.
Now the latest news suggests that Luv Tyagi and Sabyasachi Satapathy were spending quality time with each other. It is obviously because as per Bigg Boss' instructions they are a gay couple and they have to make the housemates believe the same.
The two of them were having some conversation, they were totally into each other. These acts got the other housemates talking about them.
The other housemates even discussed that Luv and Sabyasachi were kissing each other in the smoking zone.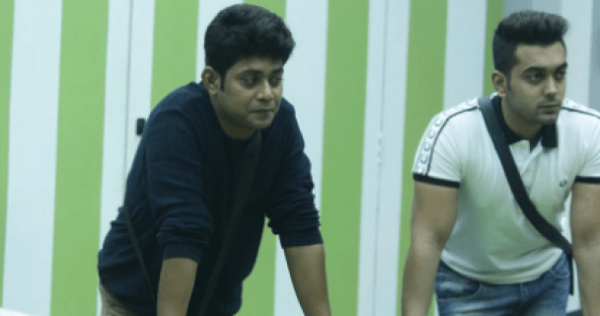 This piece of news falls into Luv's ears and he reacts quite aggressively. Luv was playing his game quite calmly but now he shows a different color.
For the first time ever he will lose his cool. For people who don't know, Sabyasachi is bi-sexual. He is a famous artist in Odisha. We all are loving the way Sabyasachi is playing inside the house.
What do you guys think of this? Let us know in the comments sections.
Share Your Views In Comments Below