Bollywood & TV
BB11– 2 Housemates Will Join Hina Khan In Kaal Kothri & Their Names Will Increase Your Excitement
Bigg Boss 11 is full of excitement, masala, entertainment, fights, emotions, amorous scenes and what not; in short, all the necessary components which have ranked this reality show among the most loved, watched, controversial yet famous shows in India can be seen in this season.
High voltage drama was seen in the second week too when housemates indulged in fights and heating arguments intensified the temperature inside the house.
When Captain Vikas Gupta put Hina Khan in jail:
It was an amazing opportunity for Captain Vikas Gupta to choose a housemate who he thought performed the worst. Even more interestingly, the contestant picked by him will be put in jail and also gets nominated. Vikas chose Hina and consequently, she was put in Kaal Kothri as well as got nominated for the next week.
Padosis got a special power:
Another major twist in the story is that Padosis are given a special power by Bigg Boss according to which they have to select two housemates who will also be sent to jail with Hina.
Friday Ka Faisla:
In 'Friday Ka Faisla' today, we will get to see three contestants behind the jail or rather we should say Kaal Kothri.
Any guesses who are they?
Well, the two contestants who will accompany Hina in Kaal Kothri are none other than Arshi Khan and Sapna Chaudhary.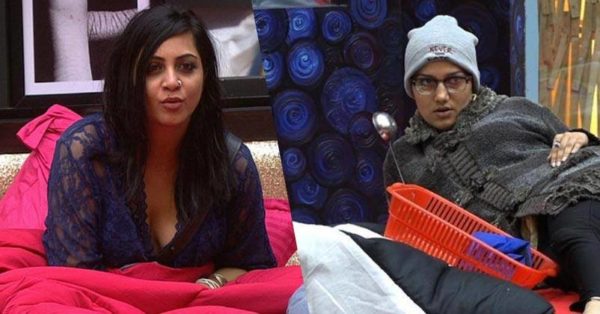 This is going to be damn interesting as Sapna and Arshi can't tolerate each other. Let's see how they manage to spend hours together in Kaal Kothri.
Needless to say, Bigg Boss 10 had a dull start and in the beginning, it disappointed viewers to a great extent as it lacked all the elements mentioned above and the makers had to introduce new twists to regain the TRPs. However, audience as well as makers must be happy this year, as the show is regularly making headline for all the wrong reasons, which is undoubtedly a key feature of Bigg Boss.
Share Your Views In Comments Below