The Board of Control for Cricket in India (BCCI) has announced the Indian cricket squad for the T20 World Cup which will take place after the IPL 2021 in UAE. Cricket fans are a little surprised to see that Shikhar Dhawan and Yuzvendra Chahal are not a part of this team while Ravichandran Ashwin and Axar Patel have been called back in the squad. However, one thing which has made the Indian cricket fans very happy is that the former Indian skipper MS Dhoni is also back in the team but before you think that he is going to play international cricket once again, let us make it clear that he won't be playing for India but this time he will be donning the blue jersey for a new role, i.e., of a mentor.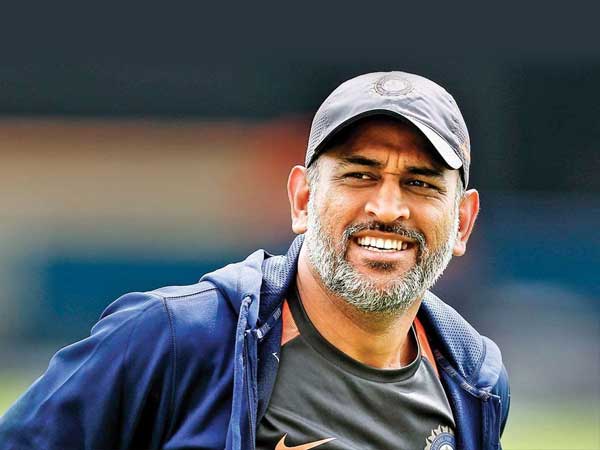 MS Dhoni is certainly one of the best Indian skippers of all times, how we can forget that it was under his leadership that India won the first T20 World Cup which took place in 2007 and after that, he led the Indian team five more times in the T20 World Cups. Mahi is also known for his knowledge of the game and he is also termed as a very smart cricketer who not only has the ability to read the conditions pretty well but he also knows how to make the opposition players commit mistakes.
While the Indian cricket team is a very talented lot, the experience of MS Dhoni will be a great asset for the squad, especially when the IPL 2021 and the T20 World Cup are taking place at the same venue. As the IPL 2021 will end before the T20 World Cup, Mahi will have a pretty good idea about the conditions and though he won't take the field, his suggestions can be of great help for the Indian skipper Virat Kohli.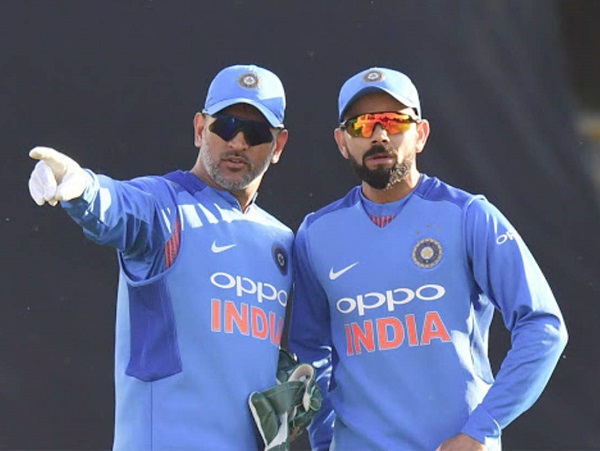 As soon as the news got public, Twitter and especially fans of MS Dhoni appreciated BCCI's decision and celebrated the comeback of Mahi. Here are some of the selected reactions:
#1
MS Dhoni after making a surprise entry into the Indian dressing room for #t20worldcup2021 😄 pic.twitter.com/xhJtxqes7m

— Wasim Jaffer (@WasimJaffer14) September 8, 2021
#2
That is one HELL of a team . Well done selectors .

M S DHONI – that's a master stroke too 😉💞🙂

Congrats to everyone but more so to @ashwinravi99 and @chakaravarthy29 from my neck of the woods. Well done boys 👍❤️ https://t.co/ovJlGBH95g

— DK (@DineshKarthik) September 8, 2021
#3
Two big boosts from the announcement of the team for the T20 World Cup! #Ashwin & #MSD as mentor! Brilliant @bcci @JayShah @SGanguly99

— Pragyan Ojha (@pragyanojha) September 8, 2021
#4
Great to see @msdhoni once again involved with Indian cricket but can anyone tell me the difference between a coach and a mentor of a cricket team? #Dhoni

— Rajdeep Sardesai (@sardesairajdeep) September 8, 2021
#5
Never thought I could see them together in blues. Even if as Mentor, MS Dhoni will wear indian jersey once again. Best trio in world. pic.twitter.com/I83CXBHQVC

— Vinayak 💙 (@NextBiIIionairs) September 8, 2021
#6
Welcome back MS Dhoni. You and Kohli will make a great combination. https://t.co/ZTsziFuXD9

— Ramesh Srivats (@rameshsrivats) September 8, 2021
#7
"BCCI announces return of Ms Dhoni as mentor of #T20WorldCup"

Everyone to BCCI: pic.twitter.com/iIAdus67NI

— thewittyfolks (@thewittyfolks) September 8, 2021
#8
Virat Kohli's Captiancy and Dhoni's mentorship.
RCB & CSK fans now: pic.twitter.com/4aUSSxAVEQ

— yaarivanu_unknownu (@memesmaadonu) September 8, 2021
#9
https://twitter.com/GoatKohli_18/status/1435643045114834959
#10
https://twitter.com/sangam__shukla/status/1435653814648913920
#11
Dhoni coming back to Indian dressing room with a different role. pic.twitter.com/KVg246YELP

— Savage (@arcomedys) September 8, 2021
#12
https://twitter.com/officialpratiks/status/1435644879271448584
#13
After seeing MS Dhoni name as a mentor for #T20WorldCup.
Inner me : pic.twitter.com/L97feMSMfD

— Sai Teja (@csaitheja) September 8, 2021
#14
2021 is a lot like 2007:

Ronaldo is playing for Manchester United

Dr. Octupus is in a Spiderman movie

Dhoni will be in Indian dressing room in a new role

— Sagar (@sagarcasm) September 8, 2021
#15
News channels: For India this is going to be the first t20 wc of which MS Dhoni will not be a part.

MS Dhoni: pic.twitter.com/b0F1VsZGKf

— Neeche Se Topper (@NeecheSeTopper) September 8, 2021
We wish Mahi luck for this new innings of life and hope that he achieves success in this field too!