News
BCCI Is All Set To Make A Huge Contribution For The Indian Armed Forces. Here Are All The Details.
Every year the Indian Premier League (IPL) opening ceremony is a gala event which includes performances by our Bollywood stars too. It is an event of glitz and glamour and a much talked about event too.Now, this year there will be an exception.
As the Committee Of Administrators (CoA) decided that there will be no opening ceremony, instead the allocated money for the ceremony will be donated to the families of the Pulwama martyrs.
As a mark of condolence and respect, the committee decided to do their own bit by contributing,to help the families of the CRPF personnel who lost their lives due to the tragic incident.Even, recently, Indian cricketers wore camouflage caps and donated their match fee.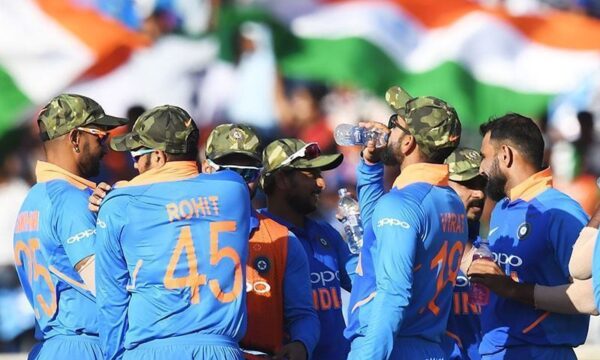 This act of generosity and support, was proposed by acting president CK Khanna, who initially said that Rs 5 crore will be given to the families of Pulwama martyrs. When he heard this news, he said 'I am not aware of the amount that CoA has earmarked for donation. If it is Rs 20 crore, then it is a piece of great news. This is the least we could do for our soldiers.'
A senior BCCI official said 'Yes, the CoA has sanctioned Rs 20 crore which will be contributed towards the Army Welfare Fund. On the opening day with both Mahendra Singh Dhoni and Virat Kohli being present, the first portion of the said amount will be handed over to one of the dignitaries.'
He also added 'The budget of IPL opening ceremony was around Rs 15 crore during the last edition. It was a decision that BCCI will raise it to Rs 20 crore. The amount will be contributed towards Army Welfare Fund as well as National Defence Fund.'
According to reports, BCCI will be inviting senior Indian Armed Forces' (Navy, Air force and Army) dignitaries, on 23rd March,on the 2019 IPL opening match in Chennai, between Royal Challengers and Chennai Super Kings.
This act of generosity for the welfare of the families of the martyrs, is commendable and appreciated by all.
Share Your Views In Comments Below