Sports
BCCI Vice-President Rajeev Shukla Got Mercilessly Trolled For Criticizing India's Middle Order
The Sydney test match which was played between India and Australia and concluded yesterday will always be remembered for the resilience shown by the Indian cricket team in the times when they were sledged, racially abused and injured as well. The Aussies were pretty sure of their win but the manner in which the Indian players played was just superb and not just the Indians but cricket fans from all over the world are praising them for bringing alive the purest form of cricket.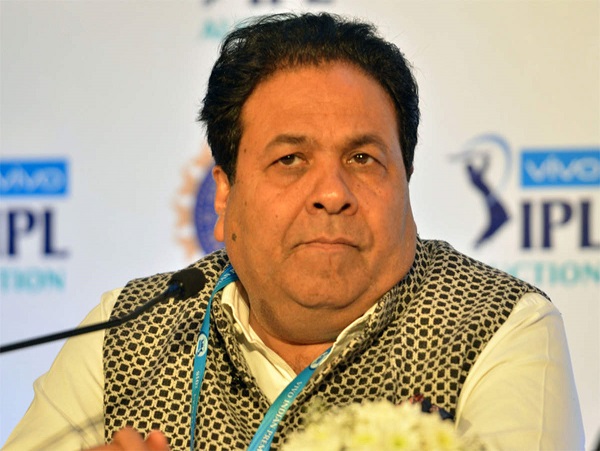 However, the vice-president of Board of Control for Cricket in India, Rajeev Shukla thought otherwise and took to Twitter to express his opinion. According to him, the Indian team could have won the match if the Indian middle order had performed better.
His tweet read, "Actually the middle order could have performed little better and we would have won the match. @BCCI"
Actually the middle order could have performed little better and we would have won the match. @BCCI

— Rajeev Shukla (@ShuklaRajiv) January 11, 2021
The Indian Twitterati was not at all happy with the comment considering the fact that India had to score 407 runs to win this match and they had lost their openers on the fourth day. What made things worse was that Ravindra jadeja and Rishabh Pant were injured, though the latter played a brilliant innings. How we can forget that Ravichandran Ashwin and Hanuma Vihari, the two Indian batsmen who played 259 balls to save the match, were also in pain due to their injuries.
Soon the Congress politician got trolled left and right on the micro-blogging site and here are some of the selected reactions that will make you go ROFL:
#1
Rajivji you can't be serious. This is the best we have seen them perform in a long time.

— Boria Majumdar (@BoriaMajumdar) January 11, 2021
#2
Seriously?? Do u even understand the pain our players would HV undergone to even go out & play that too on a last day pitch against the best bowling attack in the world. Half the team is injured & it's only their resolve that helped us with a great draw.

— Iswaran N.P. 🇮🇳 (@NPIswaran) January 11, 2021
#3
Sir with all due respect, I am surprised you spent so many years as Cricket Administrator, and still don't know how to respect the efforts of the team ..

— Ankush Arora (@ankusharora_Ind) January 11, 2021
#4
श्रीमान, ये टेस्ट मैच है यहाँ हर बार जीत के लिये नहीं खेला जाता है, जहाँ कल तक 80% लोग बोल रहे थे मैच तो गया हाथ से, वहाँ मैच को ड्रॉ करवाना बहुत बड़ी बात है, ऐसा बोलकर आप खिलाड़ियों को हतोत्साहित कर रहे हो, शर्म आनी चाहिए आपको ।🇮🇳🙏@ManishKahar007

— VIPIN CHAUHAN GURJAR (@VIPINCH40627426) January 11, 2021
#5
Chicha you should have batted in place of #RishabhPant and we could have won with 25 overs to spare
Saving a match with injured Jadeja with a day and half play and 400 target is as good as winning it. Kudos to Indian team 👏👏👏

— Dr.P.S.VishnuVardhan (@drpsvvardhan) January 11, 2021
#6
बहुत पेले जाओगे 😂 pic.twitter.com/ndxQZW2LyL

— indic 🌧️🌈 (@Indic_e) January 11, 2021
#7
Bsdk playing in aus last day saving match with this bowling attack like this pitch is big Achievment

— gaurav (@gauravp7733) January 11, 2021
#8
Typical Indian parents. If you think today's result was unsatisfactory, there are plenty of spots open in the team because of injuries. Go play, and then talk.

— Anjay Subramanian (@AlphaSierra19) January 11, 2021
#9
समोसा शुक्ला…. pic.twitter.com/QyIKqO5o8m

— दलीप पंचोली🇮🇳 (@DalipPancholi) January 11, 2021
#10
— Godman Chikna (@Madan_Chikna) January 11, 2021
#11
Apni jaban na chalye jyada pic.twitter.com/Kx3ut0keCi

— Sleepy Bot (@thesleepybot) January 11, 2021
#12
Meanwhile: vihari & ashwin pic.twitter.com/uFqP6tZ5nm

— Kᑌᑎᗩᒪ (@Kunal__Sid) January 11, 2021
#13
Yes definitely in fact @ShuklaRajiv should open n @RahulGandhi can play in middle order of Australia so India Wins #HappyBirthdayRahulDravid #BanAltNews @cricketcomau found great players who has history of cheating like @stevesmith49 pic.twitter.com/fRj05zUGNm

— Mr SHARCASM (@hem_r_shah) January 11, 2021
#14
Are you serious? 4 out of 11 players are injured, could have lost the match if Vihari, Ashwin and others didn't bat in complete defensive mode, your tailenders aren't Jason Gillespie who can score a century and it's unfair to them for such expectations. What's your problem, sir?

— DB Junkie (@ws_concat) January 11, 2021
#15
Another reason politicians should stay away from cricket! Don't understand the reading of the beautiful game but don't want to leave the #BCCI for obvious reasons!! #AapRehnedoSirji
Concentrate on politics and INC. https://t.co/0T32o94jkW

— vinit shah (@vinitshah_93) January 11, 2021
What do you think of Rajeev Shukla's opinion?
Share Your Views In Comments Below