News
Beautiful Photos Of Snowy Srinagar Takes Twitter To Storm, Even You'll Be Mesmerized
The cases of COVID-19 are once again increasing in the country and if the situation keeps on deteriorating in the same manner, lockdown may be a possibility in the near future. This is that time of the year when travelers like to visit hill stations and enjoy snowfall but for the past two years, staying inside our houses is the best way to keep ourselves safe from the lethal virus.
However, there are some who are able to get the glimpse of the beautiful places which are experiencing snowfall and Minister of Railways Ashwini Vaishnaw is one of them. The minister took to Twitter and posted the snow-laden photos of Srinagar railway station with the caption,
"गर फिरदौस बर रूये ज़मी अस्त
हमी अस्तो हमी अस्तो हमी अस्त" (If there is heaven on Earth, it is here only).
He used the famous Urdu prose which is being said for Kashmir.
Check out the pics shared by him:
#1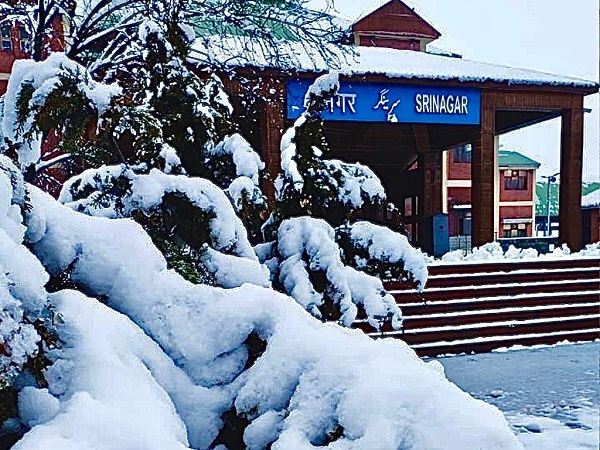 #2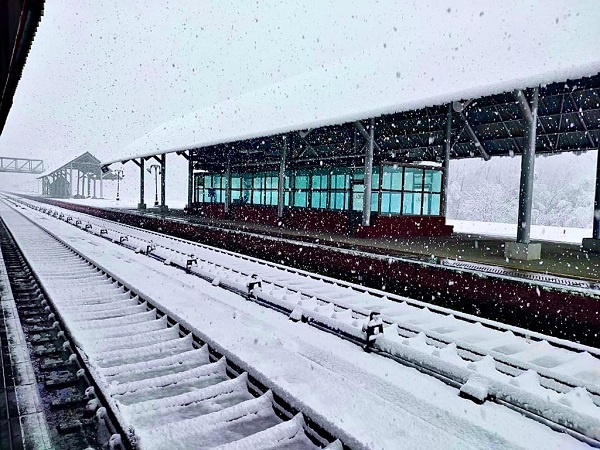 #3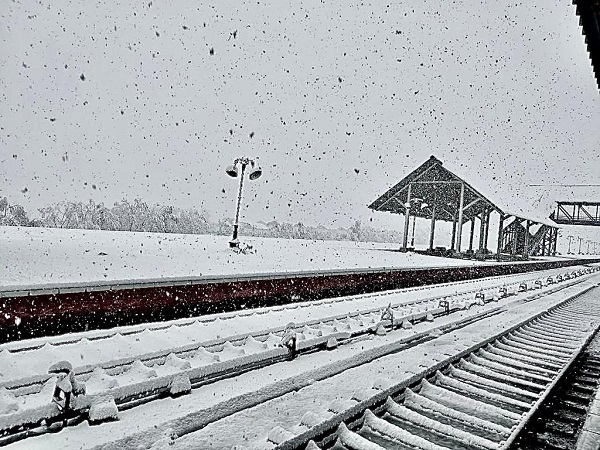 Here is his tweet:
"गर फिरदौस बर रूये ज़मी अस्त
हमी अस्तो हमी अस्तो हमी अस्त" #SrinagarRailwayStation pic.twitter.com/aP7zkWxCyQ

— Ashwini Vaishnaw (@AshwiniVaishnaw) January 9, 2022
Ashwini Vaishnaw also posted a video of Kalka-Shimla rail route from which a special toy train can be seen passing by and it won't be wrong to say that the view is really mesmerizing:
#DekhoApnaDesh in #ToyTrain of Kalka-Shimla Section. pic.twitter.com/iggDLEPyss

— Ashwini Vaishnaw (@AshwiniVaishnaw) January 11, 2022
Soon some other online users also started sharing beautiful photos:
The ethereal beauty of nature covered with snow. pic.twitter.com/ZVjW4JYx9s

— Jitubhai Chaudhari (@jitubhaiMLA) January 10, 2022
Hiccups! May be mountains are calling.. #Kashmir #Snowfall#MoutainsAreCalling #Srinagar pic.twitter.com/BXLjbVS1hu

— 𝕍𝕚𝕟𝕠𝕕 𝕂 𝕄𝕖𝕖𝕟𝕒 🌍 (@_vkmeena) January 10, 2022
In Photos- Passenger trains on the snow-covered Baramulla-Qazigund railway track, near Srinagar, after train services resumed in the valley following heavy snowfall. #SrinagarRailwayStation #Srinagar #Kashmir #Snowfall via @RediffNews https://t.co/oxlY5xRWaP

— Umar Ganie (@UmarGanie1) January 11, 2022
No words r enough to describe this #Srinagar #WinterWonderland #nayakashmir pic.twitter.com/sdL2uSGzMJ

— Nazarfayaz (@Nazarfayaz1) January 7, 2022
Kashmir is certainly one of the best places to visit in the winter season but in the present times, we just can't afford to travel as the need of the hour is to follow the COVID-19 protocols such as wearing masks, following social distancing, avoiding crowded places, following social distancing and using sanitizers.
Let's hope the next winter will be free from COVID-19 so that we are able to take a trip to Kashmir and play with snow.
Share Your Views In Comments Below