Bollywood & TV
Before You Buy Tickets, You Must Check Out What Twitter Has To Say On 2.0
Have you watched 2.0 yet? No? What are you really waiting for? The VFX and 3D effects are to die for in the film. It is the closest thing to Hollywood that India has produced in recent times.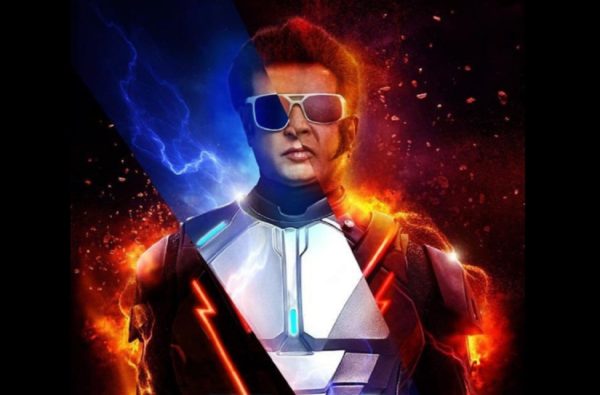 While we admit that the storyline and the way the characters have been treated could have been better, there is no denying the fact that Rajinikanth and Akshay Kumar are a delight to watch in the film.
Still not convinced? Maybe this can help. Here is a list of 10 tweets, which would tell you everything you need to know about the film before you actually buy the tickets. No spoilers, we promise!
1. Who knew that a Tamil film would break all kinds of box office records?
Not a single moment wasted
A true challenge to Hollywood from our Tamil industry#MegaBlockBuster2Point0 #2Point0Review #2Point0FromToday

— Akshaya (@DCAkshaya) November 29, 2018
2. This is seriously taking science fiction to a whole new level.
#2Point0 is a bloody classic.

This science fiction film is a hybrid of ideas that can just transform itself into anything more entertaining@shankarshanmugh is a beast

— S Abishek (@cinemapayyan) November 29, 2018
3. This is exactly what we mean. This is not a commercial film with stereotypical songs and sequences which have been tried and tested over and over again.
No story telling and bla bla stuff. Shankar directly hits the head of the nail… Terrific screenplay 🔥🔥#2Point0 #2Point0FDFS #2point0review

— SPARTAN™ (@Immuraliraj) November 29, 2018
4. His predictions might just come true!
#2point0 OUT OF THE WORLD EXPERIENCE . ALL INDIAN BOX OFFICE RECORDS WILL BE REWRITTEN 🔥 Bow down to Thalaivar @rajinikanth , The Master @shankarshanmugh , @akshaykumar @arrahman @LycaProductions @iamAmyJackson and the thousands of ppl involved !
Feel like watching on repeat 😇

— Anirudh Ravichander (@anirudhofficial) November 29, 2018
5. You really must wait for the climax at the end.
#2point0 Blockbuster..Very good 1st Half and Excellent 2nd Half.. Climax is Awestruck!! #3Point0 😬 @shankarshanmugh 🙏🏻

— Sou 2.0 (@firestar99) November 29, 2018
6. This all round review should be helpful.
#2Point0Review
CG and 3D effects are extraordinary

ARR's BGM is good. Nirav shaw'a cinematography is good. Screenplay could have been better.Dialogues and detailing is good

Verdict – Hollywood (only visuals) first half and Kollywood (message and visuals) second half

Go for it

— Poovanesh Saravanan (@Poovaneshp) November 29, 2018
7. Chitti really is a superstar!
Absolutely LOVED #2Point0 ❤️There's no room to wonder whether #Superstar has it in him to go on for longer. He is phenomenal!! Dhrishti edukkanum.. #Chitti was an absolutely pleasure to watch! @shankarshanmugh – you knocked it out of the park sir! @LycaProductions @aditi1231

— Priyanka (@Priyankaravi20) November 29, 2018
8. No one like Thalaivar, guys!
#2Point0 – THIS IS EPIC! SURELY AN EPIC. Out & out Thalaivar #Rajinikanth domination just like Enthiran. Akshay Kumar is a monstrous flavour of this movie. Shankar shows he's the boss of newgen action-thriller. Easily the best of AR Rahman's career.#2point0Review #2Point0FDFS

— Ian Malcolm rebooted as Super-One (@MrIanMalcolm) November 29, 2018
9. A blockbuster without a doubt!
#OneWordReview…#2Point0: BLOCKBUSTER.
Rating: ⭐️⭐️⭐️⭐️⭐️#2Point0 is a cinematic marvel… This has style with substance… Director Shankar is a visionary… He hits the ball out of the park this time… Akshay Kumar is FANTASTIC, while Rajinikanth is THE BOSS… SALUTE! pic.twitter.com/cPFZxhjsph

— taran adarsh (@taran_adarsh) November 29, 2018
10. Hollywood waale bhi sharma jaayenge. True that.
#2point0 Interval- OUTSTANDING . @shankarshanmugh sir is VISIONARY of EPIC PROPORTION. Hollywood waale bhi Sharma jaayenge. 3D is just MINDBLOWING

— Sumit kadel (@SumitkadeI) November 29, 2018
Come on guys, book the tickets already!
Share Your Views In Comments Below