Bollywood & TV
Before You Buy Tickets,Check Out What Twitter Has To Say On Simmba
Simmba is out!Have you watched it yet? Then just book your tickets and head over to your nearest big screen to catch Ranveer Singh and Sara Ali Khan in action.
Directed by Rohit Shetty this film is high on energy with power packed performances by its cast including Sonu Sood and Asutosh Rana.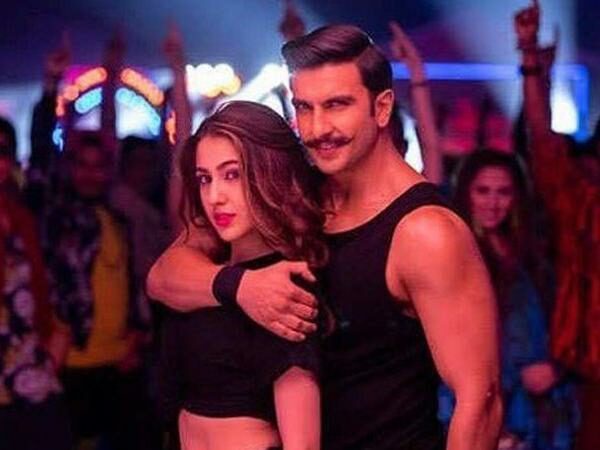 The film also presents Akshay Kumar and Ajay Devgan in special appearences!You sure don't want to miss that.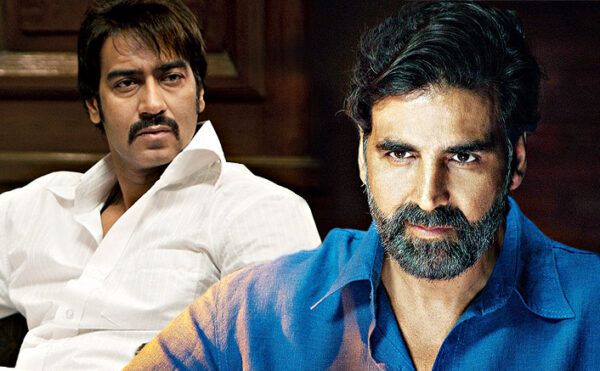 Since this is the last release of 2018,people has high hopes from this action packed drama.This film kept up with the expectations and did well on its grounds.
Some are of this opinion that this a blockbuster already purely standing on Rohit Shetty and Ranveer Singh's shoulder,but you cannot miss Sara Ali Khan's Priya Bakshi.
This film is more than just a masala action movie so typical of Bollywood;this film is different in its own genre.
If you are waiting still to book your seats then check out these honest reviews on twitter to get a better glimpse of what the film is about.
1.
Reviewed #Simmba. @RanveerOfficial is definitely at his finest. #SaraAliKhan is a star & the film is paisa vusul. https://t.co/pU8893D67i

— Mahwash Ajaz (@mahwashajaz_) December 27, 2018
2.
#Simmba is 2018 best entertainer & Rohit shetty career best. Film has bosting coalesce of Action, emotion, & Entertainment,very pertinent film in today's time. @RanveerOfficial as SIMMBA is phenomenal, Ajay & Akshay cameo will make go audience berserk. BLOCKBUSTER.Rating-⭐️⭐️⭐️⭐️

— Sumit kadel (@SumitkadeI) December 28, 2018
3.
Every Maharashtrian should support #Simmba, Just as you guys supported Singham and Singham Returns. Make Simmba the Highest grossing movie ever in the MUMBAI circuit.
Aala re Aala Simmba Aala……!!!#SimmbaReview #AjayDevgn #AkshayKumar

— Alfez (@iamKhanSahab09) December 27, 2018
4.
The Rise & Rise Of @RanveerOfficial Continues With Simmba After Padmaavat! The Complete Submission To Director & Film Vision Is Spiritual! He Enjoys, Excels & Has All The Fun! The Next Superstar Has Emerged When Superstars Are A Dying Commodity! #SIMMBA #bollywood

— Ashok Karania (@ashokkarania) December 28, 2018
5.
Simba ! Dont beleive on reviews go and watch it.

Its amazing .

KWood_Review – 3.1/5#Simmba #SimmbaReview pic.twitter.com/0agByrhp3N

— Kwood Media (@kwood_media) December 28, 2018
6.
#Simmba is a complete family entertaining. @ajaydevgn brings the #Singham energy in Simmba & it'll surely help to grow; @RanveerOfficial carried out very well as Simmba, luved his energy! @akshaykumar you're the complete surprise#RohitShetty #LastRelease pic.twitter.com/SNzmz7VYSI

— Ashwani Singh (@iashwanisingh) December 27, 2018
7.
I Ain't no critic but I want to write something about #Simmba. After a very long time I couldn't stop clapping in the movie hall. Every scene was packed with so much action and drama that you could see that #RohitShetty did what he wanted and gave his 100%

#Ranveersingh pic.twitter.com/RCrTydbLtR

— Tarushi Choudhary (@tcisha) December 27, 2018
8.
I ♥️ @RanveerOfficial more & more everyday! He's an absolute Riot in #Simmba. Its like Govinda and @AnilKapoor had a love child. Watch the film opening weekend, and watch it on a single screen please!! A couple of scenes in the second half will BRING THE FUCKING HOUSE DOWN!!!

— Vikramaditya Motwane (@VikramMotwane) December 28, 2018
9.
@RanveerOfficial is the STAR of our generation and i mean HE IS THE STAR!!!
i absolutely love him and his performance in #Simmba proves that!
he is hilarious,serious and powerful at the same time.
Proud to be your fan❤️

— Ashish Chanchlani (@ashchanchlani) December 28, 2018
10.
First of all I want to mention this
Erruption of crowd when Ranveer turns serious gets into severe action mode and during Singham & Simmba action sequences were out of the world 🔥
Experience of watching such high class masala entertainer in a single screen is somethin else man👌

— [ Simmba ] (@IndomitableRVS) December 28, 2018
So,don't wait,just book your tickets and hit the nearest big screen to watch Simmba.
Share Your Views In Comments Below