Sports
Ben Stokes Calling Virat Kohli Benchmark For Success Gives Burnol Moment To Fans Of Babar Azam
The England cricket team has been playing aggressive brand of cricket after Ben Stokes took over as the team's captain and Brendon McCullum got appointed as the head coach and it won't be wrong to say that their new approach has certainly given good results.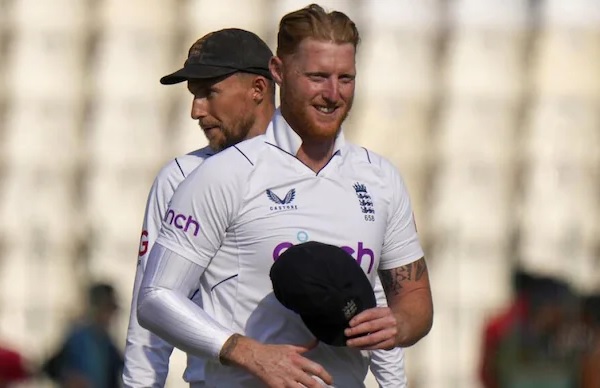 Presently, the English squad is in Pakistan where it is playing 3-match test series and as of now, England has taken an unassailable lead of 2-0 by defeating Pakistan in the first two matches. The recently concluded test match which was played in Multan was a close contest as batters of both the teams faced a little difficulty in scoring runs freely but the century (108) by Harry Brook helped England in winning the match. Harry Brook played an important role in the first test match win too as in the first innings, he scored a century (153 runs) and in the second innings also, he played a useful innings of 87 runs.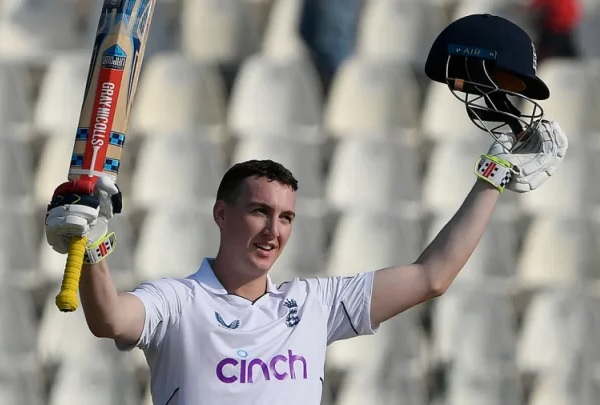 The English skipper Ben Stokes is full of praises for this 23 years old young cricketer as he says that Harry Brook has the technique to become a superstar in all the three formats just like Indian cricketer Virat Kohli. According to Ben Stokes, though it will be a little early to speak about Harry Brook's future yet he is one of those rare talents who he feels will be successful in all the three formats because his simple technique suits everywhere and he has the ability to put the pressure back on the opposition which has helped him a lot in winning one more match for the country.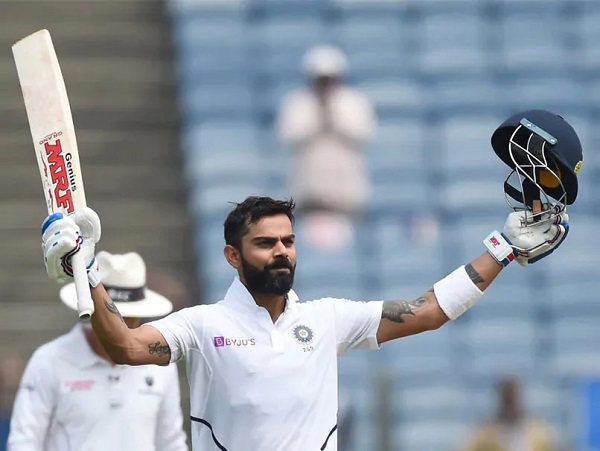 Ben Stokes then gives the example of Virat Kohli and his technique which may be simple but works in all the three formats. The English skipper further refers to the Indian cricketer as a benchmark for success.
Virat Kohli is certainly one of the best cricketers of all times as what he has achieved is not even thinkable for many players. Recently he became the cricketer with the second highest number of international centuries after he scored his 72nd century against Bangladesh in the 3rd ODI. Virat Kohli averages around 50 in all the three formats and this is more than enough to make a person understand how talented the former Indian skipper is which apparently proves why he is called the greatest of all times (GOAT) by his fans.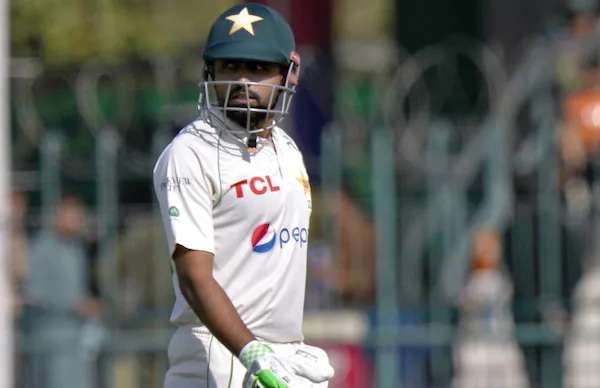 However, Ben Stokes praising Virat Kohli didn't go well with some Pakistani cricketers as in their opinion, their skipper Babar Azam is superior to Virat. The Indian online users took it as an opportunity to troll Pakistani skipper and Pakistani cricket fans and here are some selected reactions:
Ben Stokes believes Harry Brook has the technique to become an all-format superstar like Virat Kohli ✨ https://t.co/KFL7AVcBQM #PAKvENG pic.twitter.com/k0ppkJ1j0n

— ESPNcricinfo (@ESPNcricinfo) December 12, 2022
Hehe…babar ke adde pe khare hokar VK ko yaad kar rahe Ben bhaiyya 😂

— Jugni (@aabshar___) December 12, 2022
Ben Stokes on Harry Brooks pic.twitter.com/eKVWtelLW6

— RVCJ Media (@RVCJ_FB) December 12, 2022
Bhai compliment bhi hajam nahi hota😂😂
Sahi kahawat hai "kutto ko ghee hajam nahi hota"
😂😂

— Kneet (@Kneet14) December 12, 2022
According to pakistani benstokes ko virat ki jagah babar ka naam lena chahiye tha..ye cheating kr diya stokes ne ..😂😂😂😂😂😂

— Rajesh Chauhan (❤18/10 forever) (@RajeshC99926172) December 12, 2022
Why didn't he take Babar name, Don't think he considers him successful 😅

— Dwight K Schrute (@unlucky_bt_not) December 12, 2022
He is clearly praising kohli! Saying that a player *can achieve something like virat is aspirational.
Infact this is what babar fans should have been saying in the first place 😂

— Jugni (@aabshar___) December 12, 2022
Bodied 😭 self proclaimed best batter across formats Babar azam🤣🤣🤣🤣🤣🤣🤣

— Firoz (@Firoz845234691) December 12, 2022
Shuusshh, u r exposing zimbu!😖🤫

— DrkWiz (@Drkwiz09) December 12, 2022
Bodied Babar

— chaithu (@6eChaithu) December 12, 2022
Kohli is what everyone dreams to be

— M. (@0caresPaI) December 12, 2022
Koi mere babar se kyu nhi compare krta 🥺

— Aman tripathi (@Amantri07153917) December 12, 2022
Though many Pakistani fans try to compare and call King Babar better than King Kohli yet this comparison seems non-justifiable especially when Babar Azam has played only 44 test matches, 92 ODIs and 99 T20Is plus he has only 27 international centuries to his name. Now if we talk about Virat Kohli, he has played 102 test matches, 265 ODIs and 115 T20Is and has 72 international centuries to his name.
What is your reaction in this regard? Do let us know.
Share Your Views In Comments Below