Sports
"Besharmi Ki Had Hai," KL Rahul Roasted For His "Trying To Be Modest" Comment In Old Video
Many Indian cricket fans and former cricketers believe that India's opening pair and their timid approach is one of the main reasons behind India's disappointing performance in the ICC T20 World Cup 2022. The Indian opening pair – skipper Rohit Sharma and KL Rahul failed big time in giving a solid start to the Indian team in important matches and even if one of them scored a fifty or something, then also their strike rate was quite low in terms of strike rate.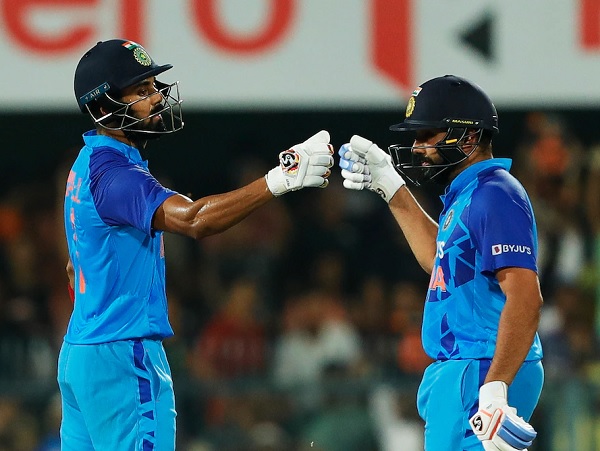 KL Rahul has earned the reputation of minnows basher based on his performances in the last two T20 World Cups because he failed in front of big teams but scored fifties in the matches which were played against small teams. In the recently concluded ICC T20 World Cup 2022, KL Rahul scored 2 fifties but in front of Bangladesh and Zimbabwe, if we talk about his performance against strong teams such as Pakistan, South Africa and England, he scored 4, 9 and 5 runs, respectively.
There is a big section of the Indian cricket lovers who strongly believe that KL Rahul is more focused on his personal scores and achievements rather than the team's victory because of which he takes minimum risks and ultimately it is the team that has to suffer. If you have visited the social media networks especially Twitter after the T20 World Cup, you must have seen many posts against the Karnataka batter demanding his ouster from the team. The Indian cricket fans now want KL Rahul to be replaced by a batter who can bat freely and give a good start to the team.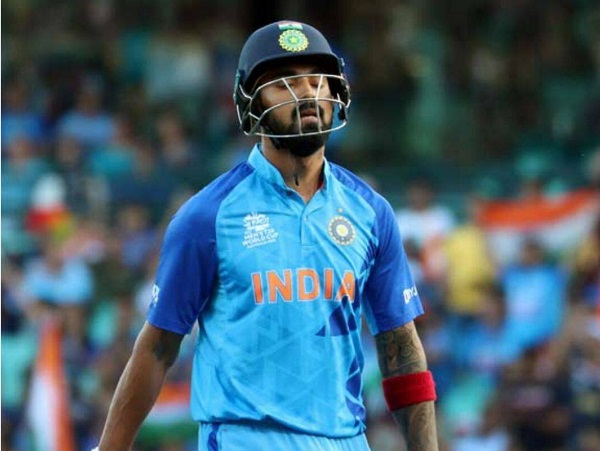 Online users got one more chance to troll KL Rahul after an old video of the cricketer surfaced in which he was seen rating himself on various parameters. When he was asked to rate himself on the parameter of power, he gave himself 80/100 which was quite correct as he cleared the ropes because of the timing and not by using his strength, he gave himself 90-95 in terms of stroke range and 80 when he was asked to rate himself against spin and admitted that he was trying to improve himself in this regard. However, what annoyed the cricket lovers the most was the fact that KL Rahul said he would be modest while rating himself but gave himself 90-95 against pace.
Here is the video which was captioned by the Twitter user as, "B KL Rahul-Bhagwan se toh darr bhai" (at least be afraid of the God):
B KL Rahul-Bhagwan se toh darr bhai🤣😭😭 pic.twitter.com/oj1L7RfdlP

— Desi Garfield (@dehatigarfield) November 30, 2022
Click to watch this video directly on Twitter
Twitterati reacted soon and some were really pissed off:
#1
World cup mai har match mai first over maiden ya near to maiden nikala h pace bowler ka aur khud ko 90 de raha pace k against, ratings out of 1000 deni thi kya?

— Vinit Agarwalla (@vinitagarwalla) December 1, 2022
#2
Yeh ladka Modest hokar bhi 90% Lata hai hamesha, Aur Fir bhi Fail hojata hai 😂
Yeh Ganith koi samjhao Pehle !!

— Shivanand (@ShivasRegal007) November 30, 2022
#3
There should be one more criteria..
Performance When n
Needed PWN …
BKL stands there at "20" he should be really modest here.

— Sonar Deepak (@SonarDeepak911) December 1, 2022
#4
— superman (@PabloEs31192348) December 1, 2022
#5
बेशरमी की हद है @klrahul. बांगलादेश श्रीलंका नेदरलॅंड स्पेशालिस्ट प्लेअर खुदको मोडेस्टी के साथ सचिन, सेहवाग, विराट, रोहित जितना रेट कर रहा. अरे भाई ये मोडेस्टी वाला फिल्टर हटा दिया तो ये खुदको भगवान ना घोषित कर दे.

— Quarantined, रडकुंडीच्या घाटात! TKHBC!? ❁ (@TKHBB) December 1, 2022
#6
He's the kid who says "exams were easy papa" but when results are out fails in all subjects

— Haripriya (@Harprit98765) November 30, 2022
#7
Haan Bhai, bas ek isi ne khela hai, surya aur kohli toh ghoomne gaye the

— Hemank Singhal (@Hemanksinghal) December 1, 2022
#8
Jitne points diye utne runs bhi bana leta 😭😭

— Bivan Patra 🇮🇳 (@im_Pbivan11) December 1, 2022
#9
Consistency..10. i'd be modest

— Prakhar (@Prakhar73942834) December 1, 2022
#10
I will add few –

Intent – 31
Anti team tactics – 101
Eating balls – you cant rate ecstacy

— Anmol khatri (@Anmolkhatri198) December 1, 2022
#11
For important matches, reverse the digits.

— RAUNAK PATEL🇮🇳 (@raunak1729) December 1, 2022
#12
Someone please keep a mirror in front of him instead of camera.All the self proclaimed numbers should be reversed. #KLRahul https://t.co/ZgWpUJJYT4

— Aditya Nahar (@Adi2873) December 1, 2022
#13
Telling Lies 100
Love to Lie 100
Passion to waste balls and not score runs 100
Not fit for international level 100
Consistently flop 100

— S Kumar (@KumS79614653) December 1, 2022
#14
This is the level of delusional no one should be! https://t.co/e0dpYX3V8W

— JinSakai (@NoNameCharlie3) December 1, 2022
What do you have to say about KL Rahul's modesty? Let us know.