News
Beware Of WhatsApp Gold Updates, It Is A Virus Which Could Damage Your Phones
When it comes to social media, it is really difficult to understand the difference between a genuine message and a hoax message.
Recently, people have been receiving notifications which tells them that a new WhatsApp update is available and it is called WhatsApp Gold.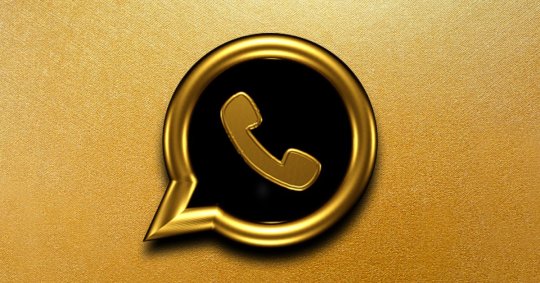 The users would be receiving a message containing a link, clicking on the link would apparently redirect you to a site from where you could download the update.
However, this is a scam. I REPEAT, this is a malware which could hack into your system and even corrupt your data. You are advised to steer clear of such updates.
A lot of people are sending out warnings on Twitter.
1.
I've been sent this warning twice today so am passing it on as better safe than sorry…
"If you receive a message to update Whatsapp Gold * Do not open it!
They just announced that the virus is serious.
Send it to everyone."

— Bakehouse Cottage #FBPE (@Bakehouse2016) January 3, 2019
2.
"If you receive a link to Whatsapp Gold it is advised that you do not click the link to sign up." #WhatsAppGold https://t.co/5peDFuNzmn

— 𝐍𝐚𝐭𝐚𝐬𝐡𝐚 🐊 (@SobukiRa) January 3, 2019
3.
This is doing the rounds again. Apparently tomorrow Whats App Gold will be a thing and screw your phone up. #WhatsAppGold #Martinelli #WhatsApp pic.twitter.com/4nHA4N07Xi

— TechBuzz Ireland 👨‍💻 (@techbuzzinfo) January 2, 2019
4.
#FridayFeeling scam alert, be smart and do not open #Whatsappgold #Martinelli #WhatsApp 😎'just googled it' video it will ruin your phone an old scam reinvented by fu**ers – tell your mates. pic.twitter.com/UWPZ7XxfOA

— fashion style inspiration (@fashiondiyteam) January 4, 2019
5.
#WhatsappGold is malware and will ruin your smartphone if you open the advertisement.

This goes to all phones that have WhatsApp app. Keep your eyes peeled people!

— Dan J (@danjeffs13) January 4, 2019
6.
Not that many people use WhatsApp but spread the word so people don't get viruses #whatsappgold pic.twitter.com/MsW85kJdoa

— shannon (@Shannonmanuel_) January 4, 2019
7.
Whatsapp Gold hoax/scam is back don't get caught out!#WhatsApp #whatsappgold #gold #hoax #virus #dontdoit #IT

— Richard Gough (@richardgough1) January 5, 2019
Be careful, guys!
Share Your Views In Comments Below