Sports
"Bhaang Influence," Fans Hilariously React To Kate Cross' Unusual Reply To Heather Knight's Tweet
The WPL team Royal Challengers Bangalore is going through a tough phase as it has lost all the three matches that the team has played. Currently it is on the last spot in the points tally and it is the only team which hasn't won a single match in the tournament till now.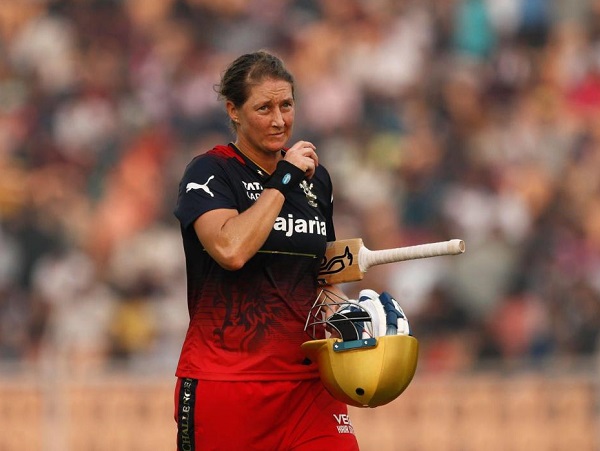 Though RCB is facing troubles on the field yet as a unit, it is pretty strong and couple of days back, the team members celebrated Holi in a great style. The festival of colors, was celebrated all over the country on 8th March 2023 and many overseas women cricketers also got the chance to play Holi as they are currently in India participating in the Women's Premier League including the RCB cricketer Heather Knight.
After the festival, she is also facing the same problem which is being faced by every person who plays Holi. Heather Knight took to the micro-blogging site Twitter in order to find out the solution of her problem as she asked, "Anyone know how to get pink Holi powder out of blonde hair? Asking for a friend…"
Anyone know how to get pink Holi powder out of blonde hair? Asking for a friend… 🤨🤦🏼‍♀️

— Heather Knight (@Heatherknight55) March 7, 2023
Soon Kate Cross responded with an answer but that was quite an unusual one as she asked Heather to shave the friend's hair.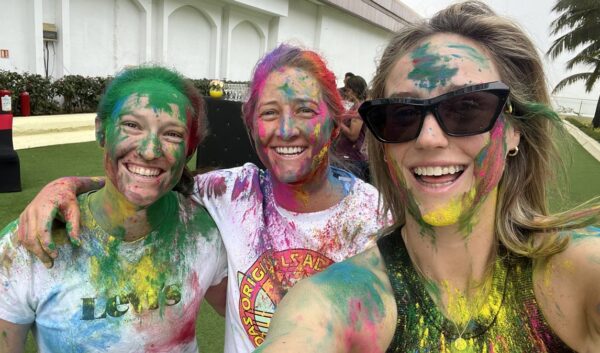 Kate Cross' tweet read, "Shave it…"
Shave it..

— Kate Cross (@katecross16) March 7, 2023
Soon Twitterati got into action and while many loved the answer given by Kate Cross, there were some who asked Heather Knight to wait for a day or two and the color will vanish on its own without trying anything else.
Here are some selected reactions:
😂😂😂 proper best friend reply!

— 🌙 (@perfectlyywr0ng) March 7, 2023
Legend!!! 😂😂😂

— Dollar (Muskan Kathuria) (@dollar180998) March 7, 2023
Loving your commentary kate ❤

— Shakti Man 💥 (@IamShaktiMann) March 7, 2023
Bhaang influence?

— A Singh… (@Iaksinghtweets) March 8, 2023
Haha perfect cheeky reply😃

— Prabhat Singh ❁ (@iampbdawn) March 8, 2023
Why u are guy's so worried it automatically remove 2-3 days

— Anand Sharma (@AnandSh21682272) March 7, 2023
This is what friends are for…

— Mansi P (@MsKidchaos) March 7, 2023
Aise Dost Ho To Dushman ki bhi jarurat nahi hai 🤣🤣

— IAMDC (@IAMDC95) March 7, 2023
😂😂 this will work 100%

— naveen.s (@naveensgowda753) March 7, 2023
That one friend with suggestions! 😂😂😂

— prashant trivedi (@prashant_triv) March 7, 2023
Smriti Mandhana-led team needs to improve its game in a great manner as fans are already not happy with the team's performance and its chances of playing the knock-out phase will also reduce considerably.
Share Your Views In Comments Below