Bollywood & TV
Big B Shared Pic Of Himself Wrapped In White Cloth. People Trolled & Compared Him With Funny Things
The legendary Bollywood actor Amitabh Bachchan is pretty active on social media platforms such as Twitter and Instagram and he keeps on sharing updates regularly with his fans about his professional as well as his personal life.
Not just this, he also makes sure that his birthday wishes are answered by the concerned person otherwise he trolls them in an epic way.
Amitabh Bachchan with his son Abhishek Bachchan and other family members went to Russia to watch the matches of FIFA Football World Cup and made a tweet after France win the tournament. However, his tweet on the France's victory didn't go well with the fans as it had a touch of racism in it.
Well, Big B is in news once again and this time, it is because of a phot in which he can be seen completely wrapped up in a white blanket and the caption that he wrote is, "ET .. !!! Beating the cold on the Volga ."
Check out the pic: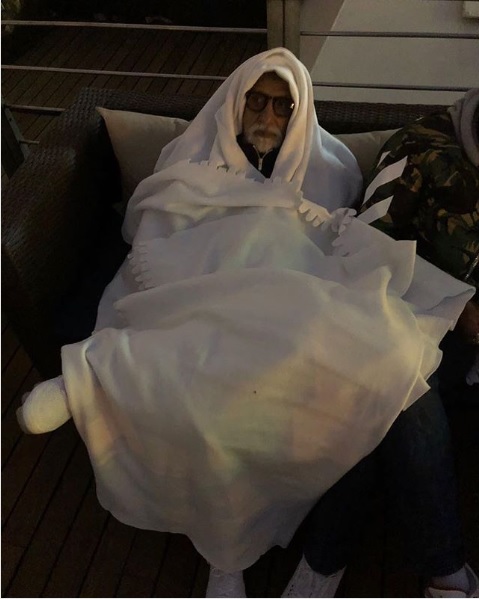 Here's his Instagram post:
Some people started making fun of him by comparing him to a ghost while few others compared him with other characters. Here are some of the selected reactions:
#1

#2

#3

#4

#5

#6

#7

#8

#9

#10

#11

#12

We must say that Big B is looking super cute in this pose. What do you say?
Share Your Views In Comments Below