Entertainment
Big B's Twitter Account Hacked, This Is The Best Thing On The Internet Today
This has happened more than once, hackers have hacked accounts of stars and posted random things. Recently, during Modi's oath-taking ceremony BJP's official website was hacked and the word BJp was replayed by the word beef. And well it was really funny and sarcastic.
A similar incident happened with Amitabh Bachchan, his twitter account was hacked for a brief period and his photo was replayed by Imran Khan, Pakistan's Prime Minister. Two different tweets were posted as well, tagging the Pakistan premier along with his photo, saying "Love Pakistan"
Looks like Indian actor Amitabh Bachchan's Twitter account having 37.4 million followers is hacked by a Turkish cyber group. Display picture changed to Pakistan PM Imran Khan's photo. pic.twitter.com/wy5SB7oWHk

— Ashar Jawad (@AsharJawad) June 10, 2019
There was a series of tweets that were posted, like :
"We speak softly but carry a big stick and inform you about the big Cyber attack here," the pinned tweet said and was signed off by the "Ayyildiz Tim Turkish Cyber Army"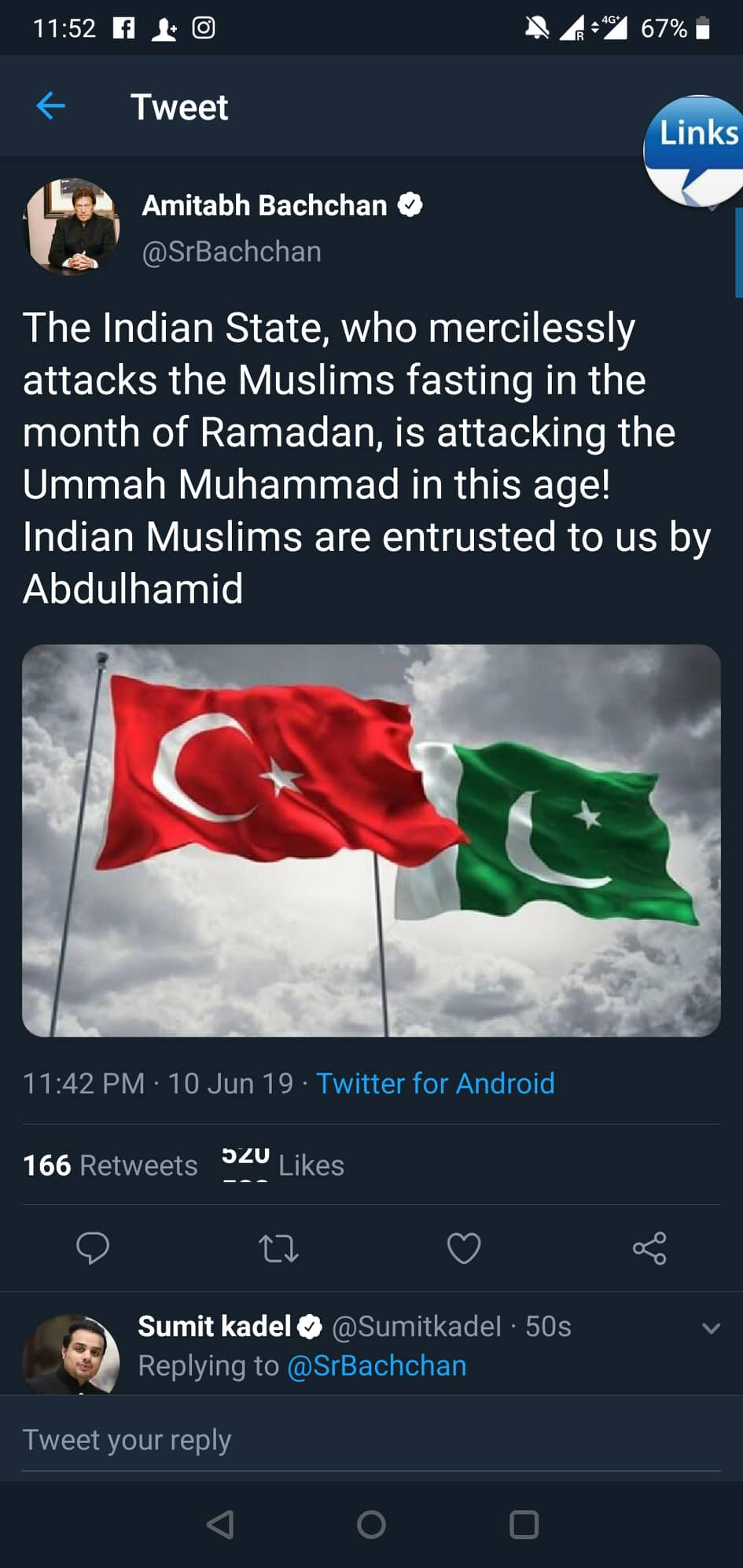 People were amused by this incident and couldn't stop laughing at this hilarious incident. See how they reacted :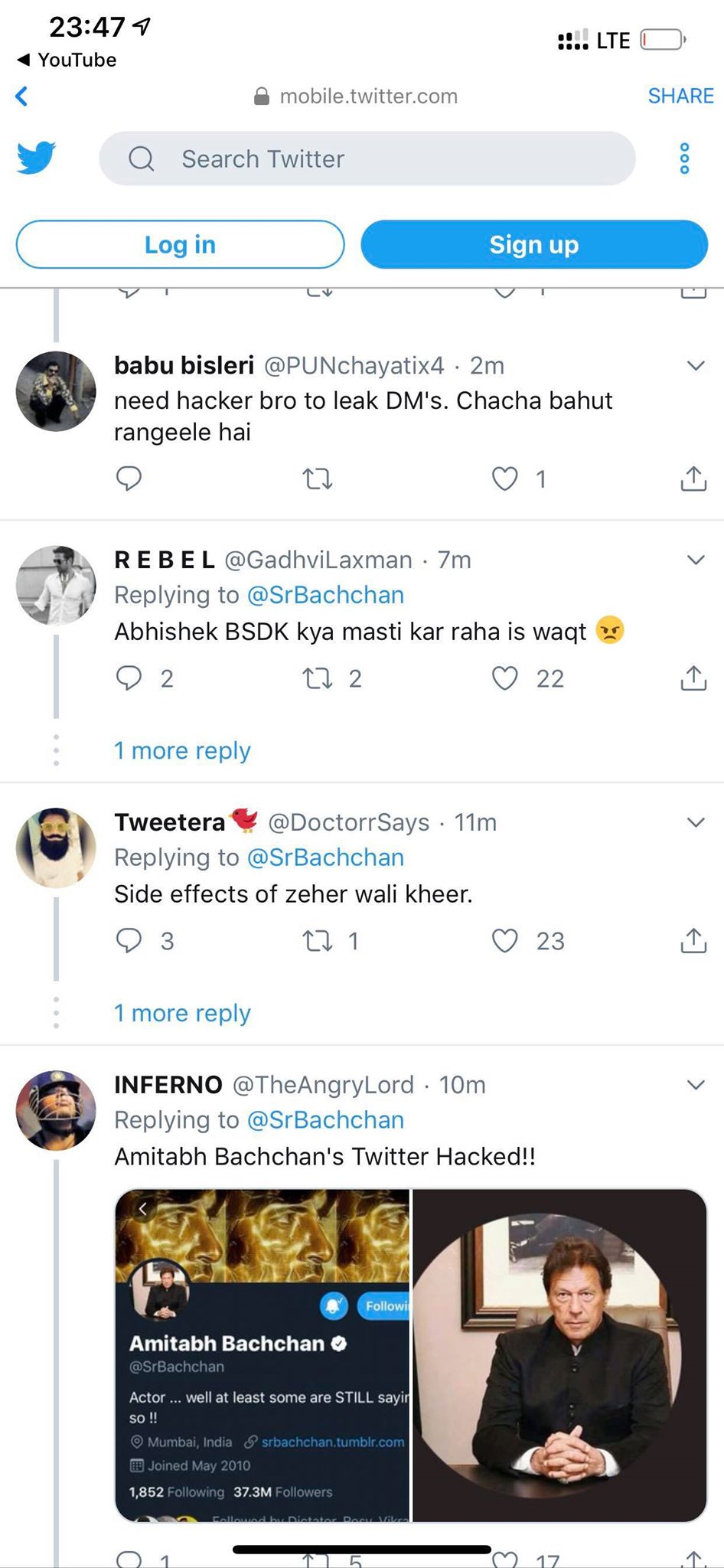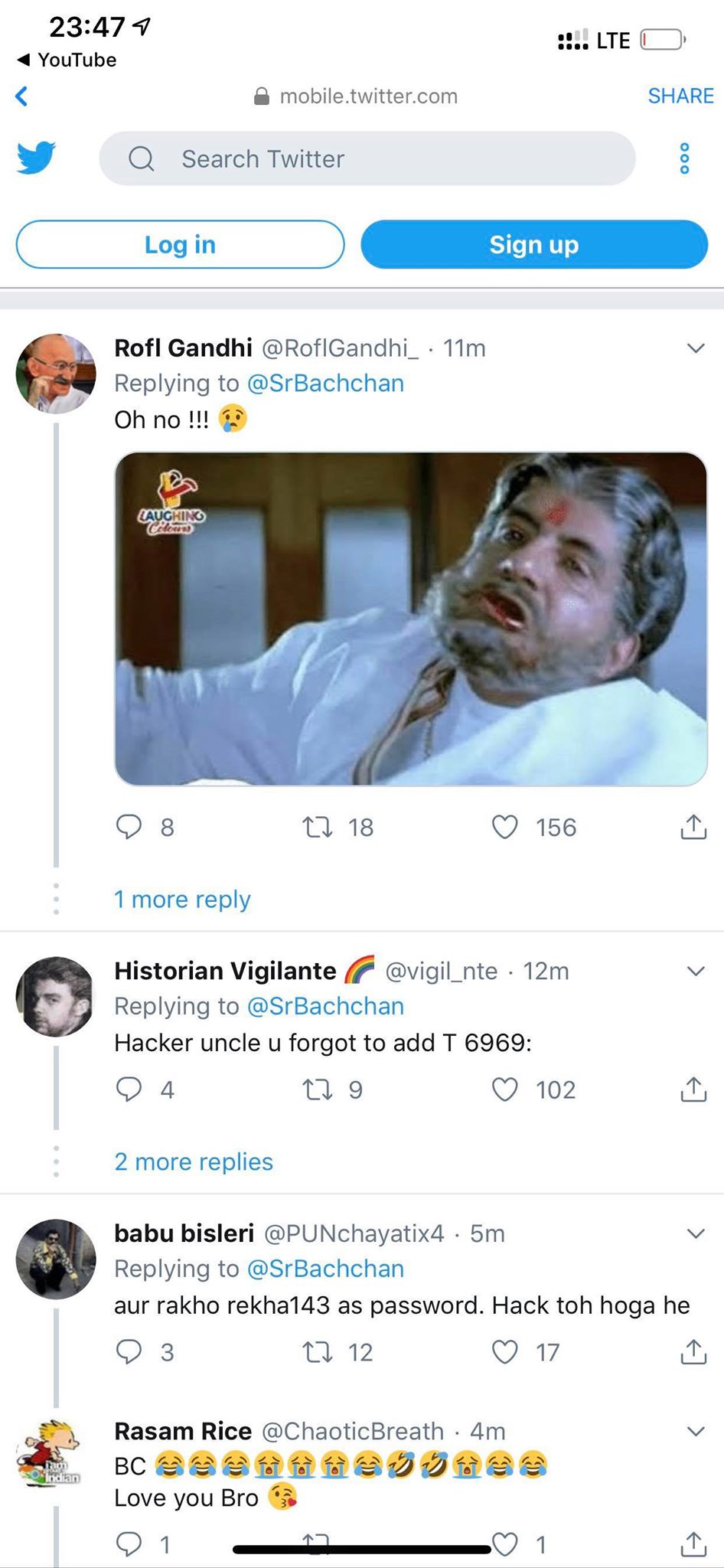 This is so funny, people can't still get over it. The account now has been deleted and corrective measures are being taken. What does Big B have to say in this?
Share Your Views In Comments Below