Bollywood & TV
Binita Jain Lost Rs 6 Crore At KBC 10 Due To This Question. Do You Know The Answer?
Kaun Banega Crorepati has been India's one of the most popular game shows ever since its inception in 2000. The show is right now in its 10th season and has got its first Crorepati in Assam's Binita Jain.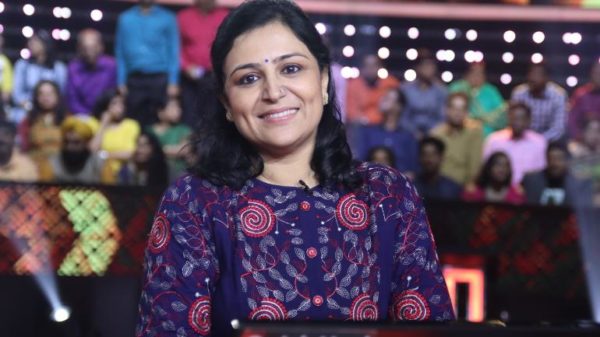 As always, it was a thrilling and nail-biting episode because Binita had used all her lifelines until she won the prize money of Rs 50 lakhs. The mother of two and a tuition teacher performed very well as she answered the question of Rs 1 crore without any support and help.
It was an extremely big moment so she was nervous despite being sure about the answer. She took some time to think before finally locking the answer and Bang, she got Rs 1 crore in her kitty.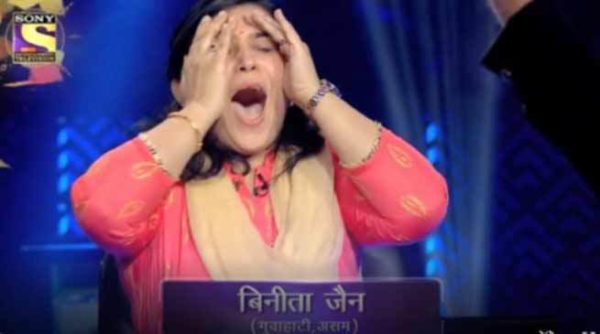 Now the next question was worth Rs 7 crore. The amount was 7 times more and so was the pressure and difficulty. Also, there was a lot to lose because if she answers the question wrong, her winning amount will be reduced to Rs 3.2 lakhs.
The question for Rs 7 crore was, "Who invented the first stock ticker in 1867?"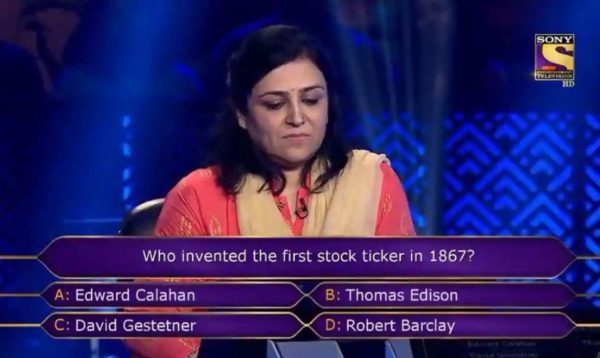 Now Binita had no clue about the answer and she didn't want to risk her amount. After she decided to quit and take away the amount of Rs 1 crore, Big B asked her to pick an answer which was in her mind. She picked the option A i.e. Edward Calahan. To the shock of everyone, it was the right answer. Though everyone was happy that she won Rs 1 crore, she lost 6 crore at the same time. It was definitely a moment of mixed emotions.
What would have you done if you were at her place?
Share Your Views In Comments Below