News
BJP Candidate Sadhvi Pragya Thakur To Popularise Cow Urine After Winning The Polls
We the proud citizens of India are aware of all the weird myth, superstition, taboos which the people still believe and face in their daily till date. Since childhood, we have seen our elder's telling if you find cats crossing the road spit before you cross the path or else we will be harmed, the superstition list in India is never-ending. The mentality of a few people are filled with 100% superstition and you can't even help to change it.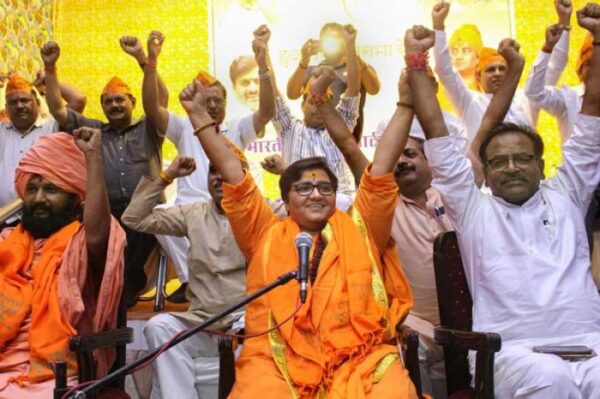 Bharatiya Janta Party's candidate Sadhvi Pragya Thakur got her ticket to contest from Bhopal for Lok Sabha election. She has been lately making headlines for all the wrong reasons. She even cursed IPS officer Hemant Karkare and made a comment on the demolished Babri Masjid.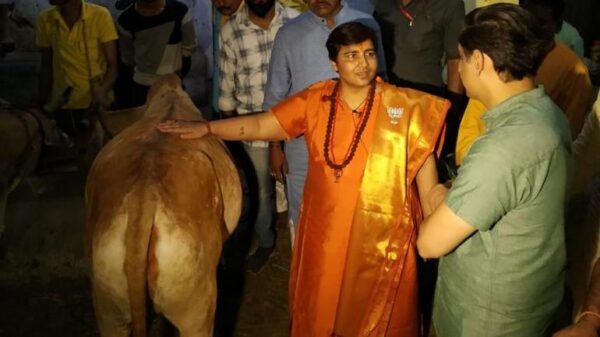 Sadhvi is also creating headlines for promoting Cow urine (Gau Mutra) for various diseases such as breast cancer etc. Sadhvi Pragya the prime accused of Malegaon blast case which took away the lives of 6 people and left 100 injured. She got bail from the Bombay High Court by citing her breast cancer.
Offered without comments #SadhviPragyaSinghThakur pic.twitter.com/3kdlyj4YFJ

— Swati Chaturvedi (@bainjal) April 23, 2019

But the Division Bench of Justices P.V Hardas and A.S Gadkari rejected her plea as her medical report showed she has a tumour, not cancer.
BJP candidate Sadhvi Pragya explains how cows can cure cancer and high BP. Listen in. #JabWeMet with @RahulKanwal LIVE at https://t.co/4fqxBVUizL#LokSabhaElections2019 pic.twitter.com/8XbyLC7cJU

— India Today (@IndiaToday) April 22, 2019

In an interview with Rahul Kanwal recently she was worried about the conditions of the cow in our country. She also claimed to popularise cow urine after winning the polls against Digvijay Singh.
Pragya firmly claims she was cured of cancer with Panchagavya (a mixture of cow urine, dung, milk, yoghurt, either ghee or butter). She even mentioned this is scientifically proven and she is the living example of it.
Well, several researchers have failed to find the efficiency of cow urine to treat cancer!
Share Your Views In Comments Below