Politics
BJP MLA Requests UP CM To Change The Name Of Agra To Agravan. Here's How Twitterati Reacted
BJP government is on fire; not for development but for renaming/restoring the names of Indian cities. After changing Gurgaon to Gurugram, Allahabad to Prayagraj and Faizabad to Ayodha, now Agra's name may change to Agravan.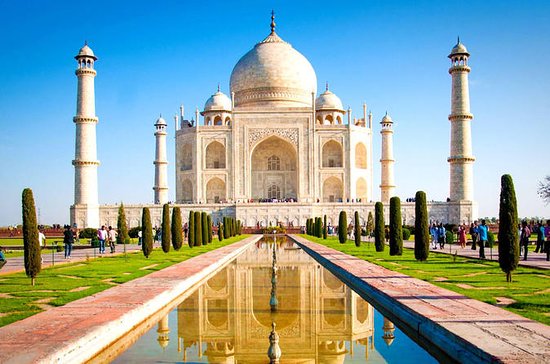 As per a leading daily, Jagan Prasad Garg, a BJP MLA from Agra North has written a letter to UP CM Yogi Adityanath requesting to change the name. He said that Agra has no specific meaning so it should be changed to Agravan considering there are lot of forests (van) and Agarwals in the city.
The MLA also said that the city was earlier known as Agravan only and it has a mention in Mahabharat too. He said that the name got changed to Akbarabad and then Agra with time suggesting that there's a need to restore the original name now.
He also said that he will meet CM and request him to change the name of the city to Agravan. As the news came out, Twitter is flooded with reactions and here's how people are reacting-
#1
#Agravan #Agrawal bhai Yeh paagal ho gayein hain!!! #Psycho poori drama company hai Yeh team! Aur maango #AccheyDin #JockerKiToli Yeh bass kaam ke alawa Sab Kar lenge!!!

— ritesh kumar (@riteshsinhar) November 10, 2018
#2
Bc Agra ka nam to agravan mat karo😭😭😭

— Shreya (@Kohliwifey) November 10, 2018
#3
After changing the name of Allahabad to prayagraj, the Indian authority are planning to change the name of these popular cities;
"Ahmadabad to Karnavati,
Agra to Agravan,
Faizabad to Ayoudhya."
So much fear even to the names of Muslims.#IncredibleIndia

— Sealed Nectar (@SealedNectar13) November 8, 2018
#4
let them change the names and let us change the governments one by one till 2019.

— mallikarjuna b (@mallikarj) November 9, 2018
#5
— Munna Bhai (@MunnaBh52433375) November 8, 2018
#6
It is simply an attention diversion strategy ( to hide failure ) ; unfortunate for the country.

— Samy Sarkar (@CitiIndie) November 8, 2018
#7
Wish they were able to show the same enthusiasm fr competently managing the economy.

— Ajay sachdev (@Ajaysachdev2) November 8, 2018
Do you think this rename thing is right and government should do more regarding this?
Share Your Views In Comments Below