Sports
"Blame Billion Dollar Board For This Too," People React As Ramiz Raja Officially Fired As PCB Chief
Ramiz Raja, the former Pakistani cricketer has been sacked from the post of Pakistan Cricket Board's chairman and this has given enough fodder to netizens to create hilarious memes and jokes on him. If you remember, earlier also we told you about the chances of Ramiz Raja getting replaced by Najam Sethi and now it has officially happened as the Prime Minister of Pakistan, Shehbaz Sharif has approved Najam Sethi's appointment.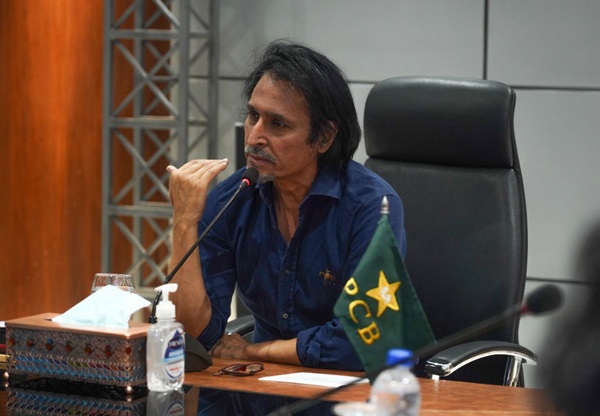 Ramiz Raja was getting criticized a lot after the Pakistani team's humiliating defeat against the England cricket squad as Pakistan got whitewashed by 3-0 in test match series, that too in its own backyard. This was the first time that the Pakistani squad got whitewashed at home and it is also the first time that Pakistan has lost four test matches in a row at home. Ramiz was subjected to criticism especially in regard to the quality of pitches and there were many other issues which made him quite unpopular as many were not happy with the selection of players after Pakistan lost the Asia Cup 2022 and the ICC T20 World Cup 2022.
Ramiz Raja also made headlines for his bold statements as he announced that the Pakistan cricket team won't be travelling to India for playing the ICC ODI World Cup 2023 if India doesn't visit Pakistan for taking part in the Asia Cup 2023. Though the Asia Cup 2023 is slated to be held in Pakistan, BCCI secretary Jay Shah created a controversy when he said that the Indian team would not be travelling to Pakistan and demanded that the venue of the tournament should be shifted to a neutral place.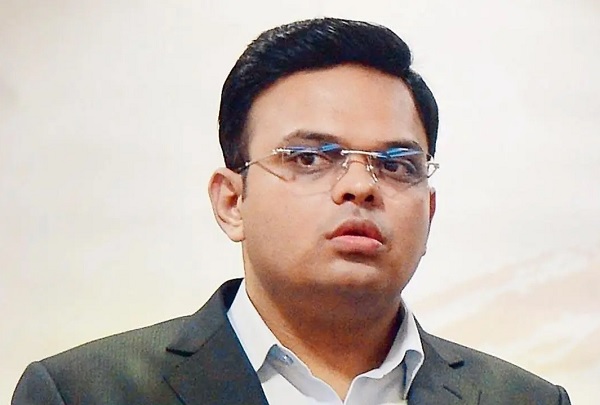 This statement by Jay Shah who also happens to be the President of Asian Cricket Council angered Ramiz Raja and PCB and he also made a bold statement on pulling out from the ICC ODI World Cup 2023. Later on, Ramiz Raja also stated that if venue of the Asia Cup 2022 is changed, Pakistan will also pull out from the tournament. While Ramiz Raja made statements on a regular basis in regard to change in venue of the Asia Cup 2023, nothing has been said by BCCI in this regard and as per reports, his tussle with BCCI has also played a role in his sacking.
Najam Sethi resigned from the post of PCB chief in 2018 after Imran Khan became the Prime Minister as they both don't share a good bond and now the 74 years old administrator will once again don the role of PCB chief.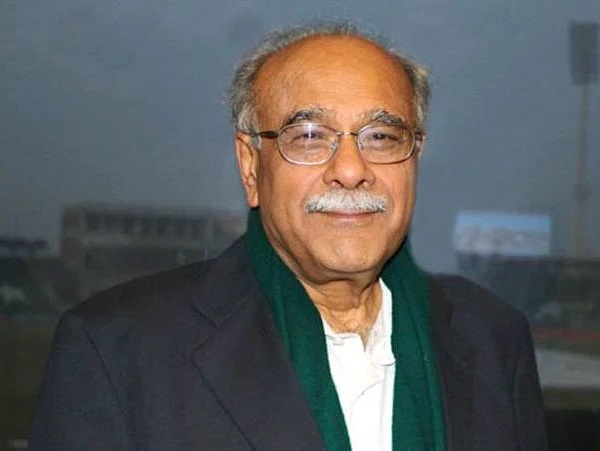 Ramiz Raja was appointed as PCB Chief in 2021 and after his sacking, many only online users believe that he will go back to his YouTube channel and slam the Pakistan Cricket Board just like the old days. Some others also commented that he will again resort to praising the Indian team and IPL for gaining followers on YouTube.
Here are some selected reactions:
Welcome Back to my YouTube channel.
This is Kamiz Raza. Aaiye dekhte hai kounsi team IPL Auction me strong nazar aa rhi he.

— Player of the Decade 👑 (@vk18_GOAT) December 21, 2022
Now he will come back to his YouTube channel and bash the PCB board again. 🤣🤣🤣🤣🤣 Nautanki fellows!

— Khurram Farooqui 🇮🇳 (@iamkhur) December 21, 2022
Ramiz raja will find a way to blame the billion dollar board for this too

— Vishant Mittal (@vishant_mittal) December 21, 2022
Now he'll Jump from "we defeat Billion dollar industry" to "India are Good pls subscribe to my Yt channel"

— Rahul Hari (@rahul_hury) December 21, 2022
Ab chala apna ghar youtube se India ki tarif kr k,,
Intersting to see nw hw he ll react on indian nd indian players nd specially IPL😂😂😂😂😂😂

— TopiSAnkhyan (@AnkhyanS) December 21, 2022
Ab main apne gaon me cricket team banaunga… vo India ke World cup ka boycott karegi. pic.twitter.com/AGL8wy13Yh

— Dr. Ajayita (@DoctorAjayita) December 21, 2022
Ramiz will now again start licking Indian cricket so as to get views on his YouTube channel 🤣😂

— Ayush Anand (@crictopher014) December 21, 2022
@iramizraja he Raza..will Pakistan come to India for WC ? oops…you are fired now and dont have any authority now….jitna aukat ho utna hi bolna chahiye…

— Independent_thinker (@jai_hind_0) December 21, 2022
Ramiz Raja: Hi guys I am back to YT pls like, share & subscribe to the channel. 🤣🤣🤣🤣🤣

Jay Shah: Kyu hilaaa daala na…. 🤫🔥🤣🤣🤣

— Lord Voldemort (@Smart_Ladka) December 21, 2022
Jay Shah be like – pic.twitter.com/jIfaCi0oDm

— Yuvraj Singh 🇮🇳 (@yuvrajsingchess) December 21, 2022
Back to ipl pic.twitter.com/6CI0va1YgZ

— Abhi Rfck (@AbhiRfck) December 21, 2022
billion dollar economy hilane chala tha, khud hil gaya bc..apni aukat dekh ke baat karni chahiye

— Berozgar Yuva (@anhedonic_yuva) December 21, 2022
Back as Commentator then and we are About to hear "That's a Great Shot, That's Gone Sixxxx Magnificent, Oh Wow Wow Wow," 😉

— Vikki- Thunivu vs Varisu 🇮🇳 🇮🇳🇮🇳 (@vikramramkumar) December 21, 2022
Our source of entertainment is gone now

— Avinash Reddy (@Avinash16929519) December 21, 2022
Mohammad amir outside the PCB office pic.twitter.com/RUdQ5Ouiod

— Muhammad Arun Singh Anthony (@ArunTuThikHoGya) December 21, 2022
— Ankit Dubey (@ankitd7_) December 21, 2022
He thought to boycott Ind but his own country board boycotted him, poor lad…

— KN (@krishna_2212) December 21, 2022
— Ajinkya Darshane (@ajinkyadarshane) December 21, 2022
Ramiz Raja : "we will not visit India if they don't visit Pak in the Asia Cup"
BCCI # Jay Shah:- pic.twitter.com/7kujFYxYXM

— Ajit Solanki (@Ajitsolanki13) December 21, 2022
Welcome back to youtube Mr Ramiz Raza 😂 pic.twitter.com/QWQcs6C1g2

— PRASHANT KUMAR 🇮🇳 (@story_n_frame) December 21, 2022
What is the main reason behind Ramiz Raja's sacking according to you? Let us know your views.
Share Your Views In Comments Below