News
The Blame Game Overshadows The Real Tragedy! Do The Victims Really Deserve This?
2017 comes up as one of those rare years when two of the most cherished festivals of India, Janmashtami and Independence Day, fall on two successive days. The former signifies the child within us and the latter redefines freedom for our nation. What could have been a jovial time for the whole nation, now stands marred by one of the most tragic incidents of our country. Over 70 children have died so far due to an alleged shortage of oxygen supply in a state-run hospital of Uttar Pradesh's Gorakhpur constituency.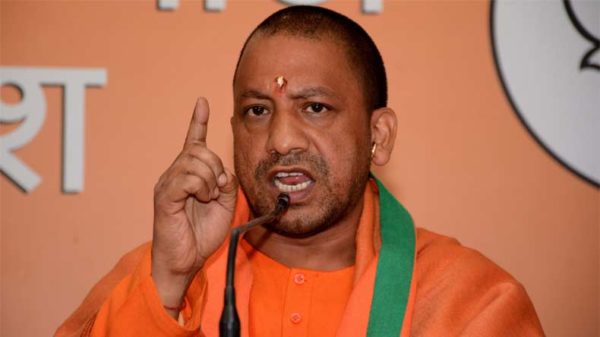 UP CM Yogi Adityanath had visited the hospital right when the supply was supposed to be disrupted which added a political angle to the tragic incident. Ever since then a blame game has kicked off with doctors of the hospital on one side and the UP government on the other side.
This is one side of the spectrum where people are blaming the UP government for the tragic incident!
https://www.twitter.com/realkeerthi/status/896634953542258688
A relevant question!
Why Modi-Yogi govt which claims to be Super Nationalist can't do even a fraction of what is done by Dr. Kafeel ??#GorakhpurChildrenTragedy pic.twitter.com/V0wcTZavWf

— Rohan Gupta (@rohanrgupta) August 13, 2017
Straight to the point!
In an encephalitis prone area, an administration that does not pay its solitary oxygen supplier, is criminally negligent in its duty pic.twitter.com/7B5twWruLb

— SANJAY HEGDE (@sanjayuvacha) August 12, 2017
Such tragic reactions!
Sadness on Yogi Adityanath is visible in this pic #GorakhpurChildrenTragedy pic.twitter.com/dgdHJEJuBc

— काकावाणी (@AliSohrab007) August 13, 2017
Money for the cows, not for the humans!
To prevent a repeat of #GorakhpurChildrenTragedy , Yogi govt has decided to tie a cow to every bed in ICU – after all, cows produce oxygen

— The Bad Doctor (@DOCTORATLARGE) August 14, 2017
Evidently, the supporters were not going to take it. The replies were staunch enough to light up the blame game!
Kafeel Khan family is land graber in Gorakhapur. His brother Adeel Ahmad is close to SP Dist. President Dr Mohsin khan & shares hoardings.

— Prashant P. Umrao (@ippatel) August 14, 2017
Allegations were unearthed somehow!
Was #GorakhpurTragedy planned by Kafeel Khan, y didn't he inform CM about shortage? In his old tweets, he has shown clear contempt for Yogi. pic.twitter.com/mjCc911IFt

— Sonam Mahajan (@AsYouNotWish) August 14, 2017
Kafeel was using Oxygen cylinders & ventilator of BRD college at his pvt hospital colluding with Rajiv Mishra,braught it back to save skin.

— Prashant P. Umrao (@ippatel) August 13, 2017
A few old tweets are never bad!
Feels like the making of #GorakhpurChildrenTragedy.

Kafeel Khan was desperate to get Yogi Govt overthrown. Join the dots now. pic.twitter.com/DT8TuXDhS8

— Sonam Mahajan (@AsYouNotWish) August 14, 2017
https://www.twitter.com/thecyberbully13/status/896629301314936832
In Delhi, CM Arvind Kejriwal has called for a meeting to check the situation of hospitals in Delhi exemplifying the way a government is supposed to enact. On a neutral note, the only question that needs to be answered is that does any of these tweets/suggestions/blames point towards a solution or a compensation for the victims? What exactly should be done to ensure justice for the innocents who've lost their lives?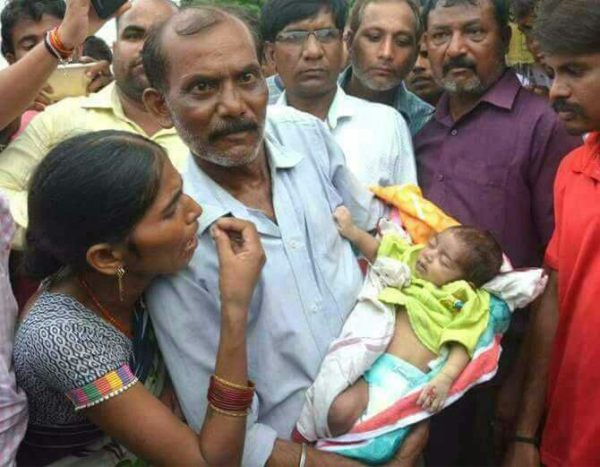 The answer is simple; every single name involved should be thoroughly probed. From the doctors to the directors, from the CM to the PM, every single person or authority who is to be blamed should be completely investigated and punished. Being a CM should not hand a person the liberty to walk free after killing so many children.
It is time for every single voter in UP and Gorakhpur to use their own authority and help the lost souls meet justice. Yes, there have been deaths every year in the same time frame due to the deadly disease but this time it is more related to negligence of Government and doctors that only worsens the case and asks for an investigation of the highest scale.
Share Your Views In Comments Below